GUATEMALA CITY, Guatemala, March 13, 2023.- Puerto Rico recovered from falling in the first set to beat Nicaragua 3-1 (21-25, 25-19, 25-16, 25-20) in their opening match at the NORCECA U19 Pan American Cup being held at the Guatemala City Dome.
Nicaragua had a remarkable first set, taking Puerto Rico off balance, forcing the match to go to overtime. Puerto Rico gained confidence ending with a 51-43 advantage in attacks, 10-4 in blocks and 5-2 in serving points.
Both teams committed a similar number of errors, Nicaragua committed one less error (30-31).
Three players led Puerto Rico scorers, starting with opposite hitter Dylan Velásquez with a match-high of 20 points (17 kills, 3 blocks). Outside hitter Franco Roark added 17 points (11 kills, 2 blocks, 4 aces) and outside hitter Victor Torres contributed with 14 points (12 kills, 2 blocks).
Outside hitter Evans Solis scored 15 points all on kills, the only player with double-figures from Nicaragua.
Puerto Rico's next opponent is Suriname and Guatemala's is Nicaragua.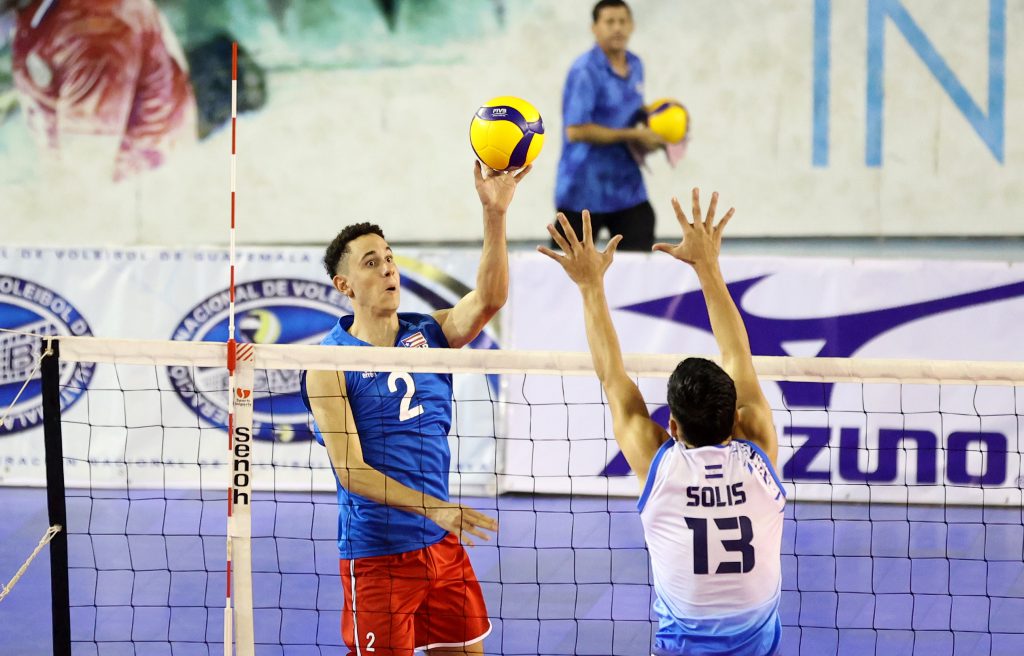 Ramón Rosado, captain of Puerto Rico: "This is a new group, we have seven new players and in the beginning we were too nervous. We will go on adjusting slowly, I believe we lost the first set because we were nervous, added to the fact that we play on a much smaller court than this one. We were able to adjust in the second set and we hope to go on improving. With the new rule we were able to pass well with our reception, we have practiced that a lot and it helped us to open the game and attack easily".
Carlos De Sevilla, head coach of Puerto Rico: "I believe the nerves of the first match and making our tournament debut made things difficult in the first set, without taking away the merit to Nicaragua who came to play strong. We learned that we must always perform well and motivate the team. I liked that we came from behind and recovered from a not so good first set, we are missing a lot, we committed too many errors in blocking and defense".
Cristhoper Castillo, captain of Nicaragua: "The energy in the first set was better, we started off the second set overconfident after winning the first and we got into Puerto Rico's system. I believe we were united as a team".
Jorge Mena, head coach of Nicaragua: "We came out to win, no matter our opponent. We weren't able to keep up with Puerto Rico, which is an elite team. We kept on fighting, but the team had ups and downs and Puerto Rico went up, it's a satisfying result".