JUANA DIAZ, Puerto Rico, May 12, 2023.- Mexico reached the semifinals with a dramatic five-set quarterfinal win over Canada 3-2 (23-25, 25-17, 29-27, 23-25, 15-12) at the U19 Girls' NORCECA Pan American Cup on Friday in Puerto Rico.
Mexico will face host Puerto Rico in Saturday's semifinal while Canada will play for places five to eight.
Mexico and Canada put up a great performance, in a roller coaster battle. In the third set, first Canada missed two set points and then Mexico, in the highest-scoring set of the tournament so far. Mexico recovered from a seven-point deficit (9-16) before falling in the fourth, which forced the tie-break finish.
Canada lost to Mexico despite leading 62-52 in attacks and ending with a huge 20-12 margin in blocks but handing out 47 points from errors against 23. Mexico did better in serves 4-1.
Three players scored double digits for Mexico, Aime Topete led with 15 points on 12 kills, two blocks and one ace, Luz Solano and Ximena Cordero added 14 points each; Solano (9 kills, 5 blocks) and Cordero (11 kills, 2 blocks, 1 ace).
Canada's team captain Taylor De Boer set a new scoring record in the event of 33 points, from 25 kills and 8 blocks. Trinity Shadd-Ceres contributed with 16 points on 11 kills and 5 blocks.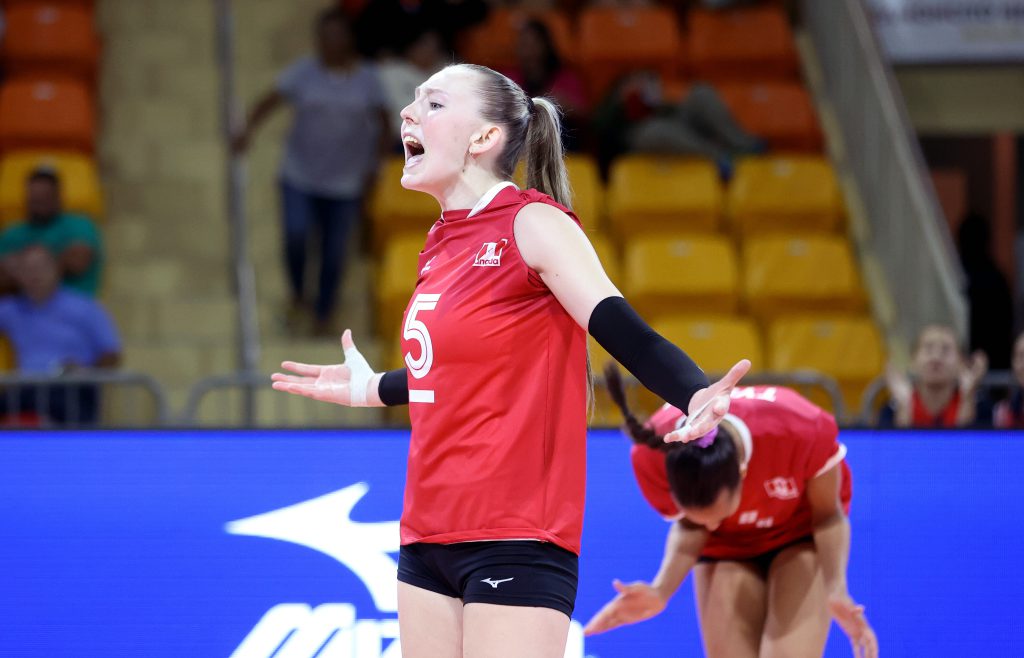 Luz Solano, opposite of Mexico: "It's exciting because it's what we've all been working for and it showed on the court, our enthusiasm, communication, and the desire to keep on battling up to the end. For me, the ups and downs during the match were my nerves of what the game meant".
Luis Bañuelos, coach of Mexico: "Canada was a great opponent and knew how to take advantage of the opportunities. The positive of the game is the energy of my team, they never dropped their arms and kept on battling. To move into the gold medal match I believe the team needs to focus better on following instructions, in the strategy and the tactical changes. We are going to help them to focus better".
Taylor De Boer, captain of Canada: "Definitely a tough loss on this one. We all went out with aggression and I really think we fought through it, as well as Mexico; it was a good fight. We have more to give than we let out some moments, but we should be proud of ourselves. We're still in a warrior mindset, going with whoever we play".