AGUASCALIENTES, Mexico, April 20, 2023.- 29 Teams are ready to battle at the first stage of the 2023 NORCECA Beach Volleyball Tour that starts in Aguascalientes on Friday as part of the annual San Marcos Fair festivities.
13 women's teams and 16 men's teams confirmed their registration during Thursday's preliminary inquiry who look to advance from the preliminary pool-play round that starts on Friday at 8:00 am (local time) at the sand courts installed at Plaza de Armas.
Friday's competition schedule has 26 matches during the day and will be streamed on Facebooklive Courtside
The Aguascalientes event will be played over three days. The quarterfinals will take place on Saturday with the semifinals and medal matches on Sunday.
Mexican duos of Atenas Gutiérrez/Abril Flores and Juan Virgen/Miguel Sarabia are the top seeded of the tournament. Abril Flores won the bronze medal in Managua last year with Esparanza Albarrán. In 2022 Virgen/Sarabia won the silver medal here in Aguascalientes and in La Paz, Baja California.
The other two men Mexican teams Cruz/Aguirre and Barajas/Galindo last year won silver and bronze respectively in Hato Mayor, Dominican Republic.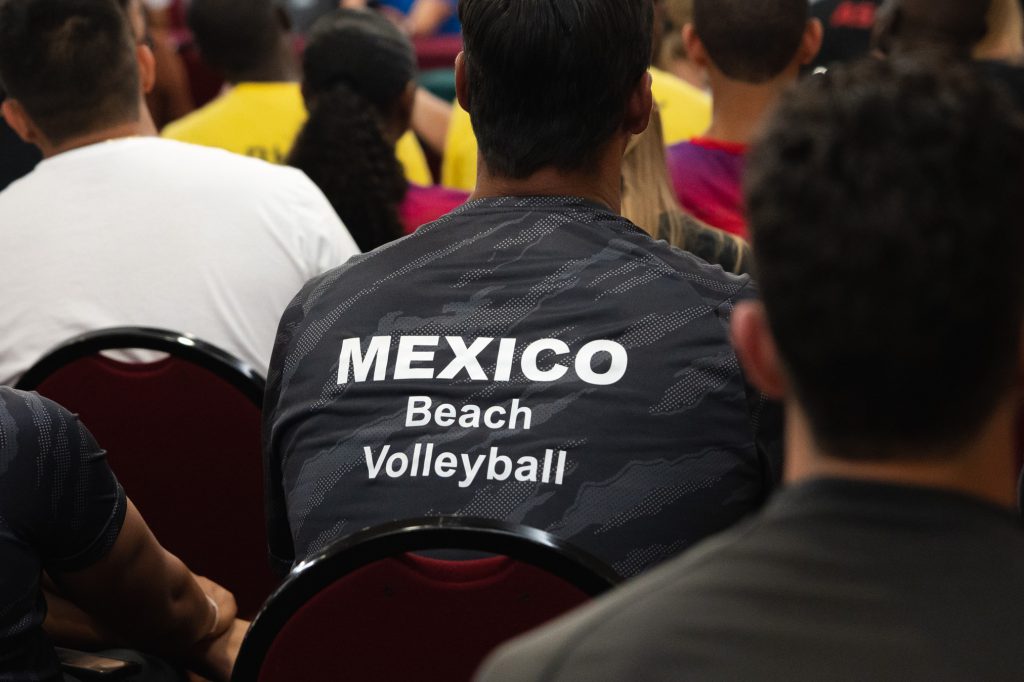 Other teams from the 2022 NORCECA Tour season to keep an eye on here in Aguascalientes are Shanice Marcelle of Canada who won the Aguascalientes silver medal with Ruby Sorra and now is teaming up with Lea Monkhouse who won the silver medal of Punta Cana with Molley McBain.
Also, Americans Katie Lindstrom and Teegan Van Gunst were champions in Managua and Cayman Islands, and second place in Hato Mayor.
Guatemalans Andy Blanco and Luis García silver medalists in Managua and Cayman Islands, as well as Nicaragua's Rubén Mora who finished third in Managua with Denis López and is here in Aguascalientes with Dany López.
Jake MacNeil and Alexander Russell who finished third in Punta Cana, and Liam Kopp/Arran Chambers of Canada took the bronze in Cayman Islands and fourth place in Hato Mayor.
For the full schedule and results visit Aguascalientes 2023 NORCECA Beach Tour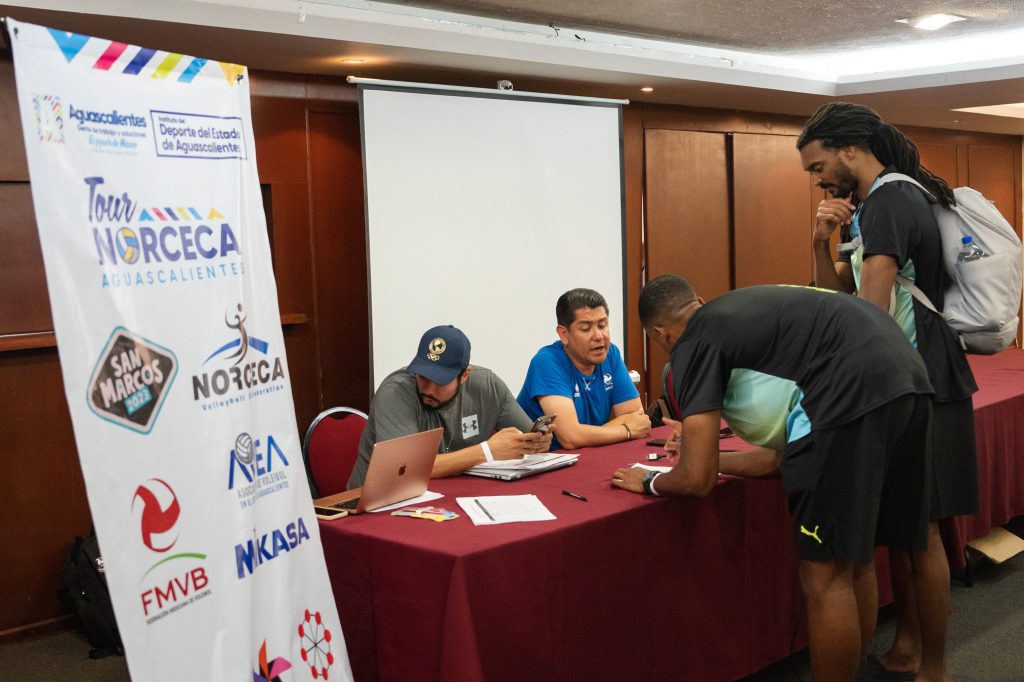 Team Update
Women's Teams CAN Alison Mckay/Katherine Wuttunee, Shanice Marcelle/Lea Monkhouse; CAY Ileann Powery/ Deajra Tulloch; CRC Ángel Williams Paniagua/ Ximena Núñez Muñoz; ESA Yvonne Soler/Laura Molina; GUA Natalia María Girón Boesche/ Estefanie Bethancourth Guerra; MEX Atenas A. Gutiérrez Guzmán/ Abril Cristina Flores Castro, Esperanza Albarrán Castro/Susana Torres García, Itzel Karina Vargas/Yeray Yamilet Vidaurrazaga, Julieta Ameyalli Muñoz/Ana Patricia Valle; USA Katie Lindstrom/ Teegan Van Gunst, Geena Urango/ Carly Skjodt; ISV Amber Bennett/ Cristina Almeida-Anz
Men's Teams BAH Jon Isaacs/ Eugene Stuart; CAN Jake MacNeil/ Alexander William Russell, Liam Kopp/Arran Chambers; CAY Jesario Ebanks/ Casey Santamaria; CRC Daniel Dyner Villa/ Jhostin Varela Guerrero; ESA Armando J. Guatemala Hernández/ Franklin Orlando Flores Girón; GUA Andy Alexis Leonardo Blanco/ Luis Augusto García Betancourt; MEX Jorge Barajas/Ricardo Galindo, Gabriel Cruz Mendoza/ Isaías Oziel Aguirre Gallegos, Juan Virgen/ Miguel Sarabia Delgado; NCA Rubén Alejandro Mora Romero/ Dany Antonio López Alvarado; SKN St Clair Hodge/ Shawn Seabrookes; TTO Daneil Williams/ Fabien Whitfield; USA Chase Frishman/ Cody Caldwell, Brandon Joyner/Alex Diaz; ISV Bryce Mayer/ Robert Cronshaw.