SAN SALVADOR, El Salvador, December 9, 2023.- The two teams of the United States will face each other in the semifinals of the men's tournament of the fifth stage of the NORCECA Beach Volleyball Tour in El Salvador.
Jordan Hoppe and James Shaw will play against Charles Siragusa/Zephyr Dew in Sunday's semifinals at the Flor Blanca Sports Complex; for all four players, this is their first time competing at the NORCECA Beach Tour.
Jordan Hoppe and James Shaw advanced smoothly to the semifinals after defeating Marc Lomeli and Anthony Pippen from the U.S. Virgin Islands 2-0 (21-10, 21-10).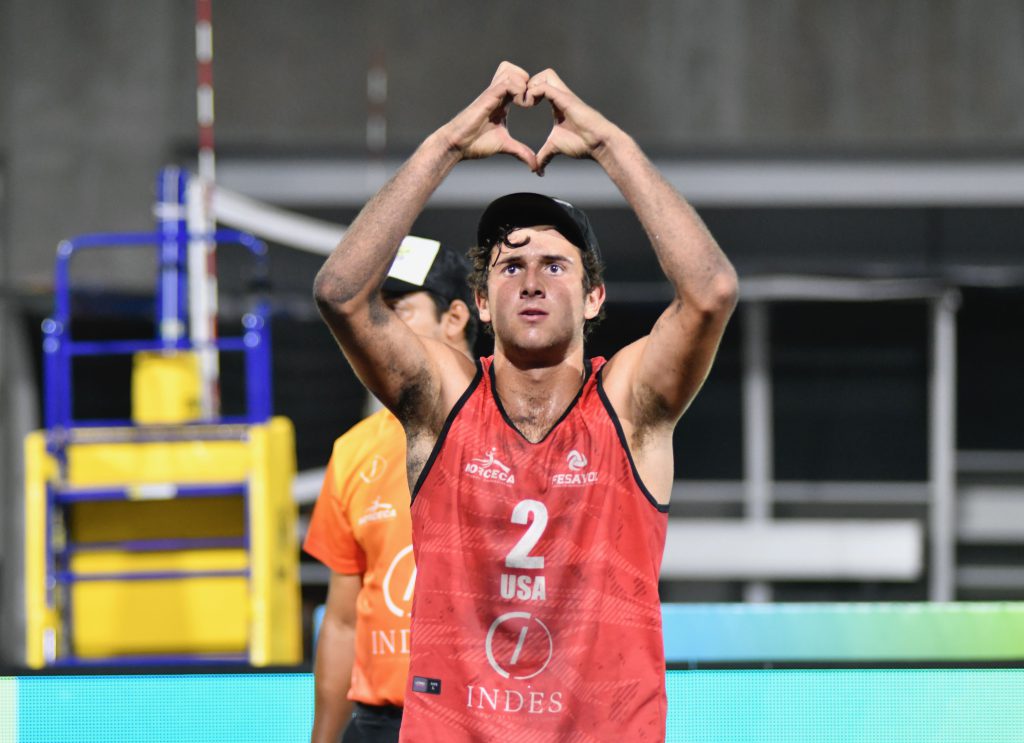 Meanwhile, Charles Siragusa/Zephyr Dew faced a challenging match against the team from El Salvador of Franklin Flores and Armando Guatemala, winning 2-1 (21-19, 19-21, 15-11), reaching an even 17 in the first two sets. The Salvadorans made a comeback (7-11) in the third set.
Arran Chambers and Liam Kopp from Canada earned their spot in semifinals with a victory over Criforth Lobo/Yulius Brown from Costa Rica, who withdrew from the competition as Criforth suffered an injury.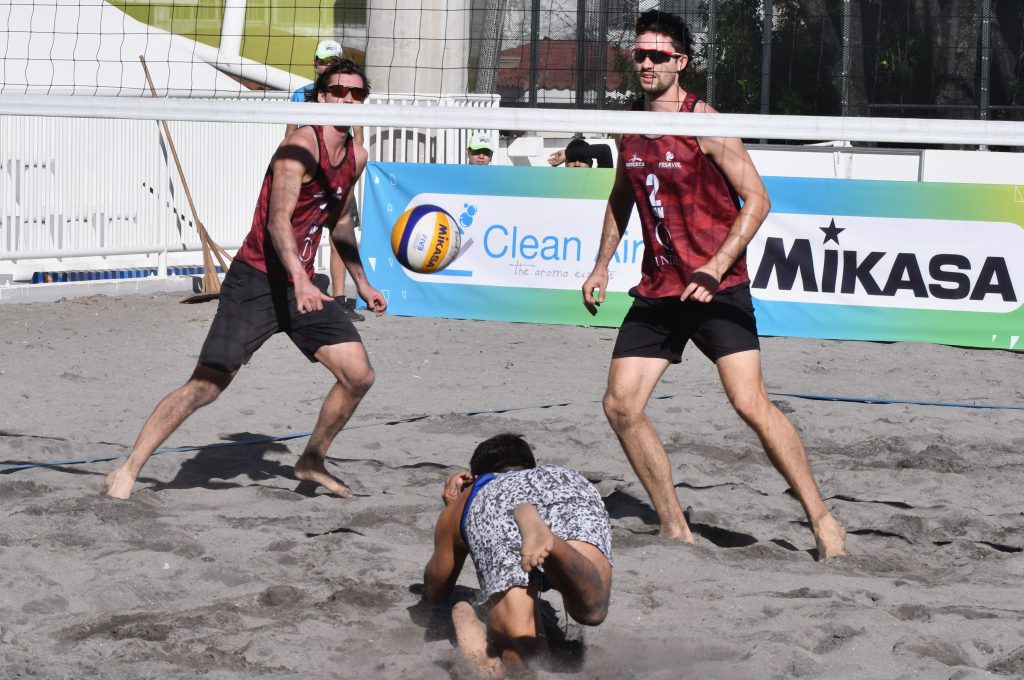 The Mexican duo of Miguel Sarabia and Juan Virgen recovered from losing the first set to claim a dramatic victory over Jake MacNeil/Alexander Russell from Canada, winning 2-1 (18-21, 21-19, 18-16) and winning their place in the semifinals.
Earlier, MacNeil/Russell (CAN) topped Pool C with a victory 2-0 (21-13, 21-16) over Lomeli/Pippen (ISV). Hoppe/Shaw (USA) dominated Pool D after defeating Martes/Quinten (CUR) 2-0 (21-7, 21-10), while Sarabia/Virgen (MEX) finished second with a 2-0 (21-16, 21-13) win over Izaguirre/Ventura (GUA).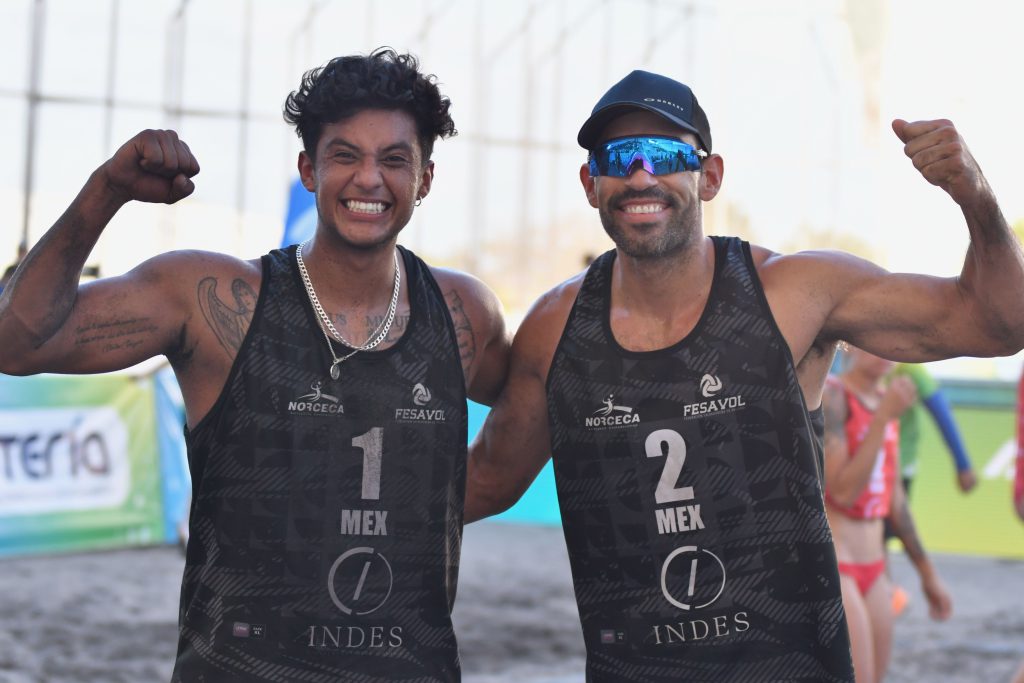 Men's Results Saturday:
Quarterfinals: Chambers/Kopp CAN d Lobo/Brown CRC (injury team B); Hoppe/Shaw USA d Lomeli/Pippen ISV 2-0 (21-10, 21-10); Sarabia/Virgen MEX d MacNeil/Russell CAN 2-1 (18-21, 21-19, 18-16); Siragusa/Dew USA d Flores/Guatemala ESA 2-1 (21-19, 19-21, 15-11)
Classif. 9/12: Izaguirre/Ventura GUA d Theodore/Enile TTO 2-0 (21-17, 21-19); Guardado Y./Guardado C. ESA d Solís/López NCA (injury team B)
Classif. 13/16: Vargas/Pepe ESA d Sousa/Barnett VER 2-0 (21-12, 21-12); Anthony/Martes CUR d Seabrookes/Clerique SKN 2-0 (21-15, 21-19)
Pool B Solís/López NCA d Vargas/Pepe ESA 2-0 (21-13, 21-19);
Pool C MacNeil/Russell CAN d Lomeli/Pippen ISV 2-0 (21-13, 21-16); Guardado Y/Guardado C ESA d Sousa Barnett BER 2-0 (21-5, 21-11)