LAUSANNE, Switzerland, April 13, 2023.- Volleyball Canada President Mark Eckert spoke to FIVB.com on how they are building a successful program with Volleyball Empowerment support.
The Canada women's national volleyball team has seen considerable improvement in its performance and results on the international stage, with Volleyball Canada President Mark Eckert crediting this success to the sustainable program their National Federation has put in place with valuable support from FIVB Volleyball Empowerment.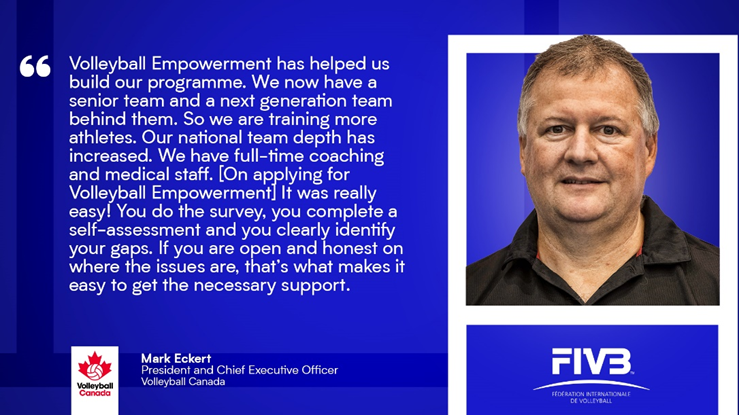 "So, you do all those things and you hope that you'd get results, and I'll be honest: I'm not supposed to say it myself, but everyone in the world saw how well we performed at the World Championship. The VNL was one thing. We were the second-ranked challenger team in the VNL. Our goal was to try and stay in the VNL, so we exceeded those expectations. We had a high finish at the World Championship, and I appreciate the fact that the team were quite angry that they didn't make it to the next round. So they are starting to change their mindset too."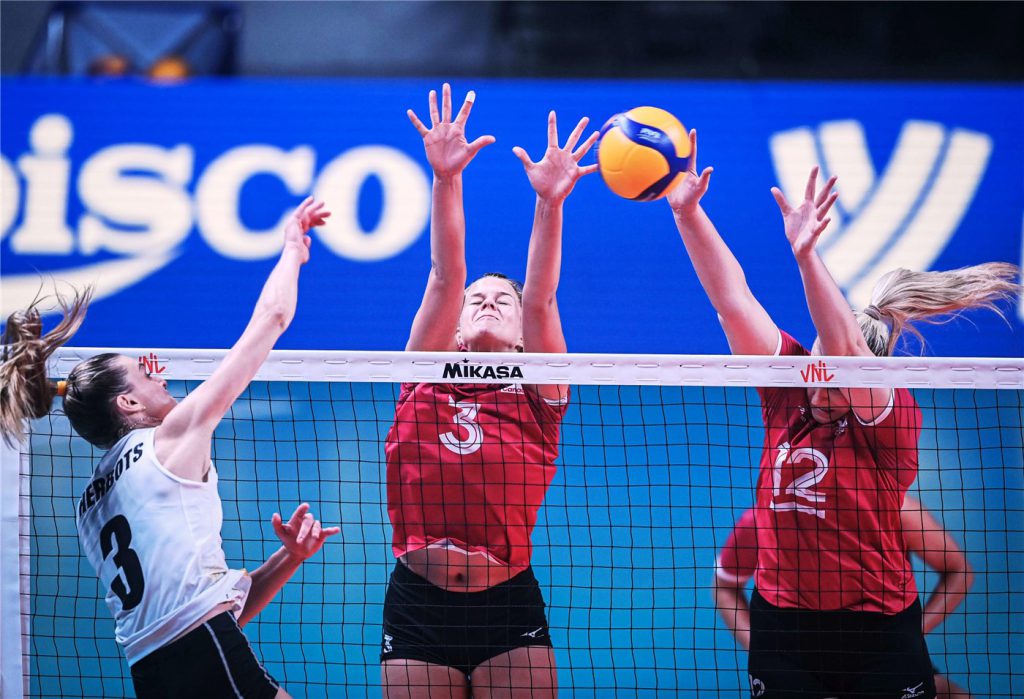 In 2019, Canada won the FIVB Volleyball Challenger Cup and earned a promotion to the FIVB Volleyball Nations League (VNL). In order to ensure the team's success at the next level, Volleyball Canada applied for support via the world-leading FIVB Volleyball Empowerment program, which aims to empower national teams to reach their full potential.
In 2020, a two-year coach support project via Projects Platform was approved for the Canada women's national volleyball team, and this was then bolstered by 12 months of targeted support in 2021 and 2022 via Volleyball Empowerment.
The assistance received from Volleyball Empowerment initially helped Volleyball Canada hire Shannon Winzer as full-time head coach of the team a couple of seasons ago. The FIVB's investment later helped with further staffing costs, including coaching, medical and mental performance specialists as well as technology for athlete monitoring and data assistance. Additionally, the FIVB supported Volleyball Canada with a Gerflor floor, which is now used for major volleyball competitions hosted in the country, including the VNL.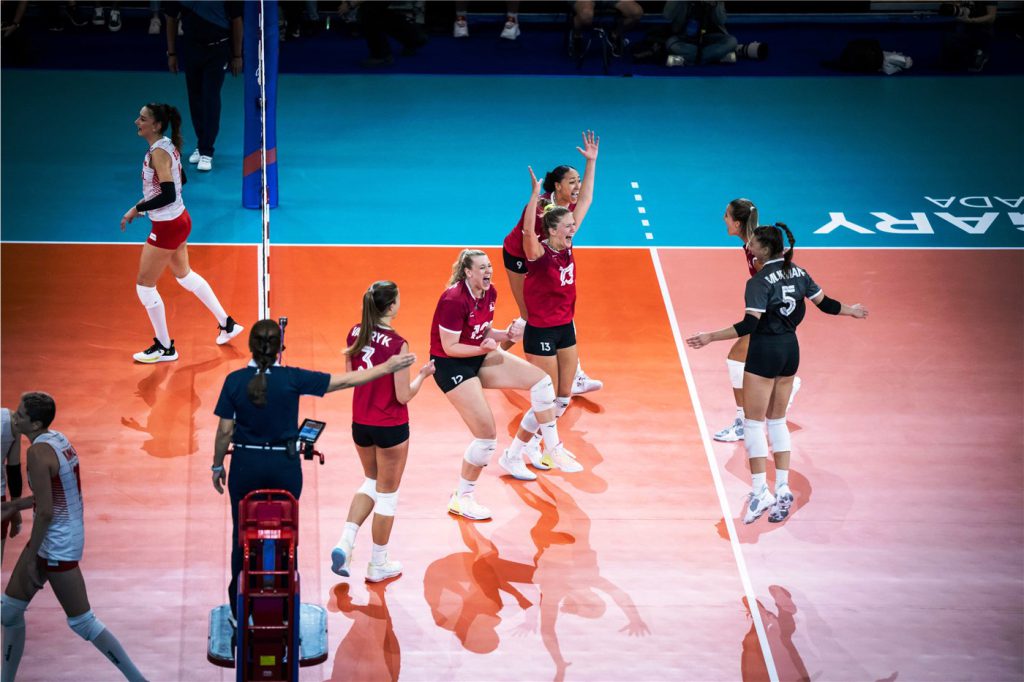 Canada finished 14th in its first VNL season in 2021. The following year, the team improved to 12th, leaving three of the challenger teams behind. At the FIVB Volleyball Women's World Championship 2022, held in the Netherlands and Poland, the team finished third in its first-phase pool to progress to the second phase, where they ended up just below the pool's cut-off for the quarterfinals, finishing 10th in the final overall rankings of the World Championship. It was Canada's best-ever result in the history of the competition. Their previous best dated back to the 1974 and the 1982 editions, when they took 11th place. Canada's standing in the FIVB World Ranking also improved and the team is currently ranked 14th in the world.
"We are a better team. We are not a team that people look at and go let's just mark that off in our calendar," said Eckert.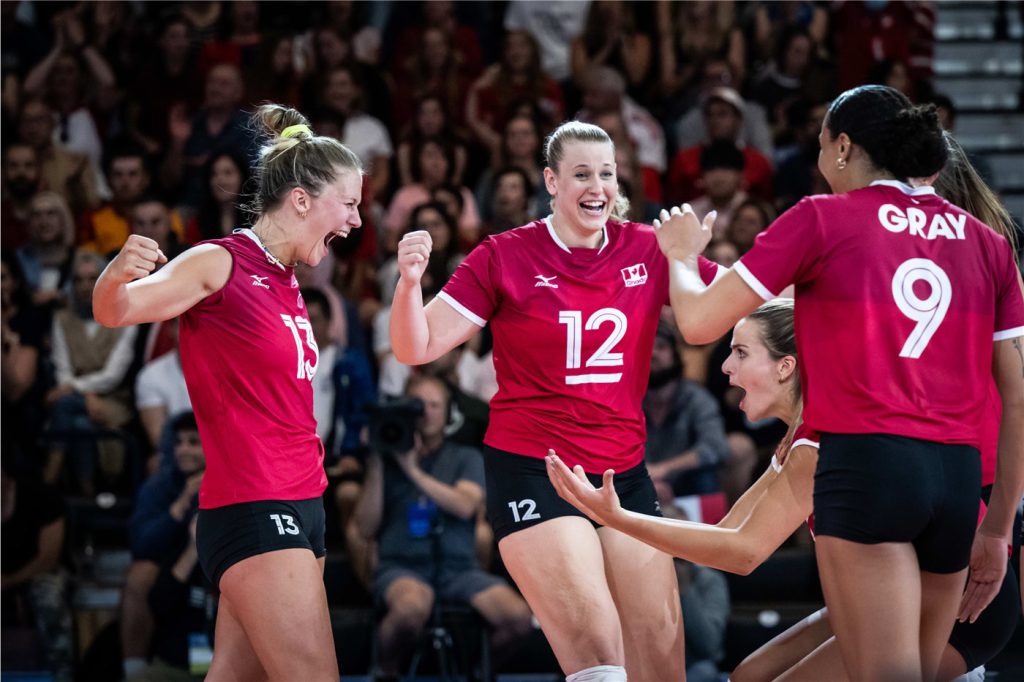 Those results meant that Canada could now aim even higher in the future.
"I would say we walked into this thinking it was a long play. We were looking at [the Olympic Games] Los Angeles 2028, and even in my discussions with the Volleyball Empowerment team we were talking about LA, but with the speed at which our performances have improved, there is a real opportunity to go to Paris 2024. We believe we have a real chance to qualify, so our short-term goal is now: go to Paris!"
According to the recent draw for the FIVB Road to Paris Volleyball Qualifiers, Canada will compete with hosts China, Czechia, the Dominican Republic, Mexico, the Netherlands, Serbia and Ukraine for the two Paris 2024 spots available from Pool A in September. Before that, the Canadians will try to improve further in the VNL as they set off on their third consecutive campaign in the competition.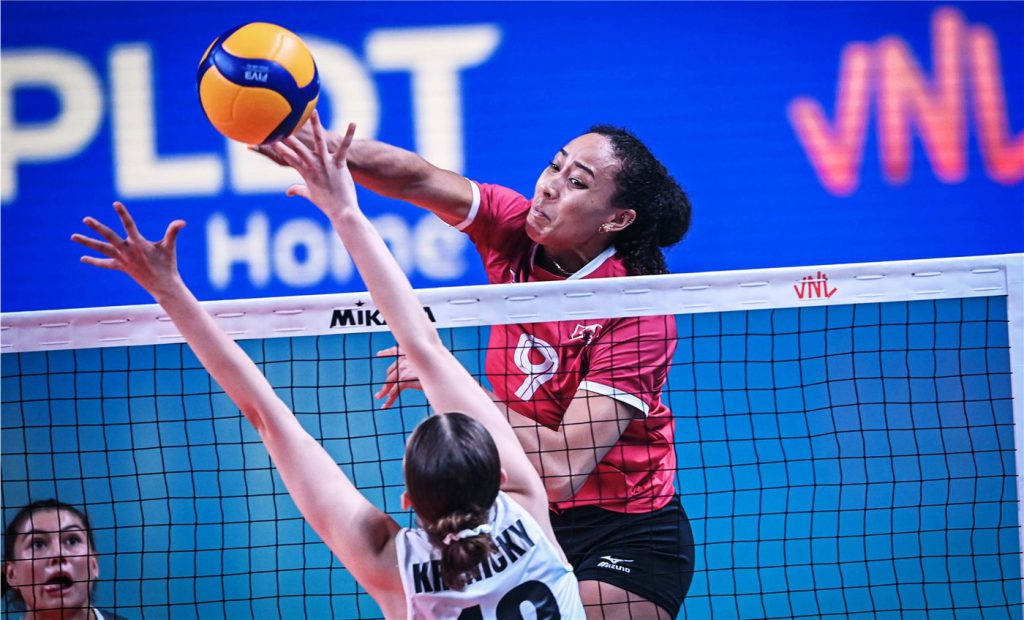 "Besides that, our goal is to create a sustainable program that has a better depth of field of athletes, so we have more to choose from and more people fighting for positions. We want our players to be in a program that they want to stay in longer. Typically, prior to Volleyball Empowerment, we had them stay for only one Olympic cycle. Now we're getting multi-quad athletes staying in the program, which is remarkable for us," said the Volleyball Canada President.
Most importantly, at Volleyball Canada, Volleyball Empowerment is viewed as the support needed to build a sustainable system of volleyball development with long-term domino effects.
"It was one of our stated goals that getting some money would be a lever for getting us more money. We were successful in getting Olympic solidarity from the Canadian Olympic Committee. Then we got money from another government source, again based on getting money from the FIVB and others. So we started to perform and we got money from a partner called Own The Podium…" explained Eckert. "So it is kind of like a domino effect. When you give a little bit, and a little bit more, more people join in, and there is more opportunity.
"Also, as your team gets better, so your players start getting better pro contracts, so they play in better teams and better leagues, so they get to improve a whole lot more as well…"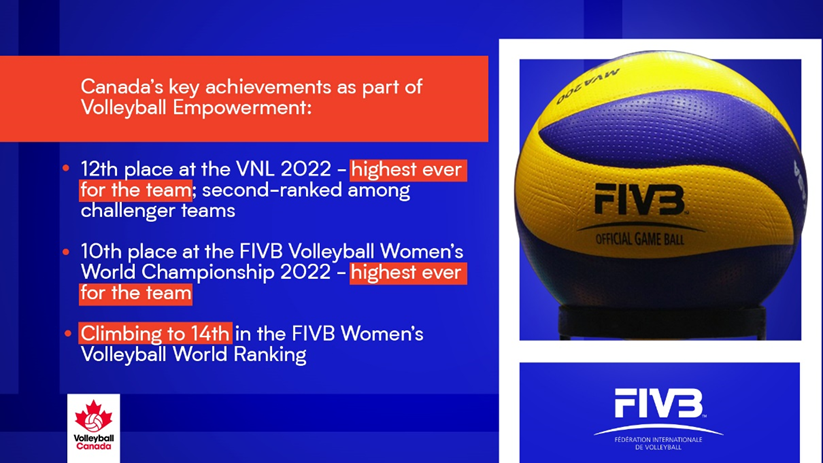 All the details of the FIVB's Volleyball Empowerment and development programs are available through the Data Visualisation Tool that can be accessed here.