GUATEMALA CITY, Guatemala, March 14, 2023.- Guatemala picked up their second win defeating Nicaragua 3-1 (21-25, 25-20, 25-18, 25-18) at the NORCECA Boys U19 Pan American Cup on Tuesday night at the Guatemala City Dome.
Guatemala improved their record 2-0 to remain undefeated and will face Puerto Rico (2-0) to decide pool B winner. Nicaragua drops to 0-2 and will close pool-play against Suriname (0-2).
Guatemala recovered from falling in the first set, struggling to catch up from a three-point deficit in the second (15-18) and holding Nicaraguans better blocking to even the scores. From there on Guatemala controlled Nicaragua.
The hosts held huge advantages in kills (50-39) and aces (11-3), while Nicaragua finished with a 10-2 blocking margin. Guatemala handed out 29 points in errors and Nicaragua a total of 33.
Outside hitter Roberto Recinos and middle blocker Sergio Paz led Guatemala's attackers with 16 and 11 points respectively.
Outside hitter Evans Solís once again topped Nicaragua's offense scoring a match-high of 18 points and middle blocker Edu Urbina added 12 points.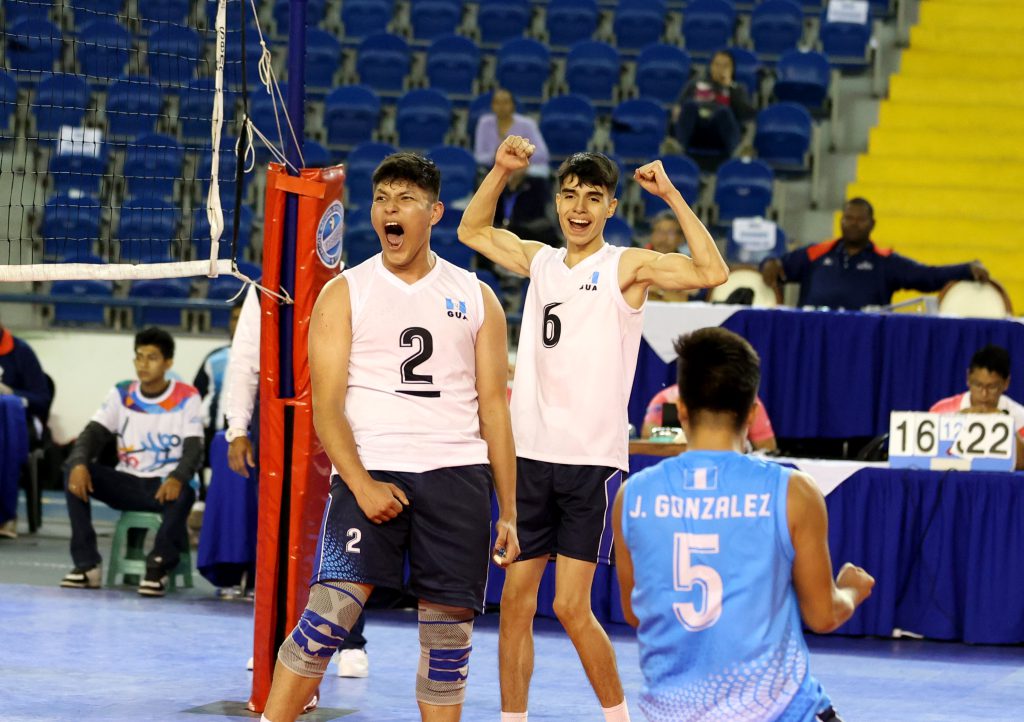 Luis Fernando Castañeda, head coach of Guatemala: "The coaching staff is confident of our team and we knew they could recover for the win. The changes turned out well, we were facing a strong opponent and our serves worked better after falling in the first set. It's important to keep on winning".
Jorge Mena, head coach of Nicaragua: "We have many rookies on the team and they can't keep up with the pressure. Guatemala has a team with more experience and that made us hesitate, we lack consistency which makes us commit too many errors at crucial moments. It's not an option to lose tomorrow so we can advance into the next round".