GUATEMALA CITY, Guatemala, March 15, 2023.- United States earned a ticket into semifinals winning pool A after defeating Costa Rica 3-0 (25-18, 25-20, 25-17) at the NORCECA Boys U19 Pan American Cup on Wednesday in Guatemala City.
United States topped pool A undefeated (3-0) to play in Friday's semifinals. Costa Rica finishes (1-2) and waits for the result between Mexico and Belize to learn their final pool A position.
The Americans had the opportunity to use new players on the court, finishing with a huge 46-23 margin in kills, 8-1 in blocks and 6-0 in aces. They scored on 31 opponent errors against 15 of their own.
Outside hitter Victor Loiola led the U.S. with 15 points on 13 kills, one block and one ace. Also contributing to the win were opposite hitter Marek Turner and Joshua Aruya with 10 points each.
On Costa Rica side, outside hitter Stanley Grant led with 11 points all on kills.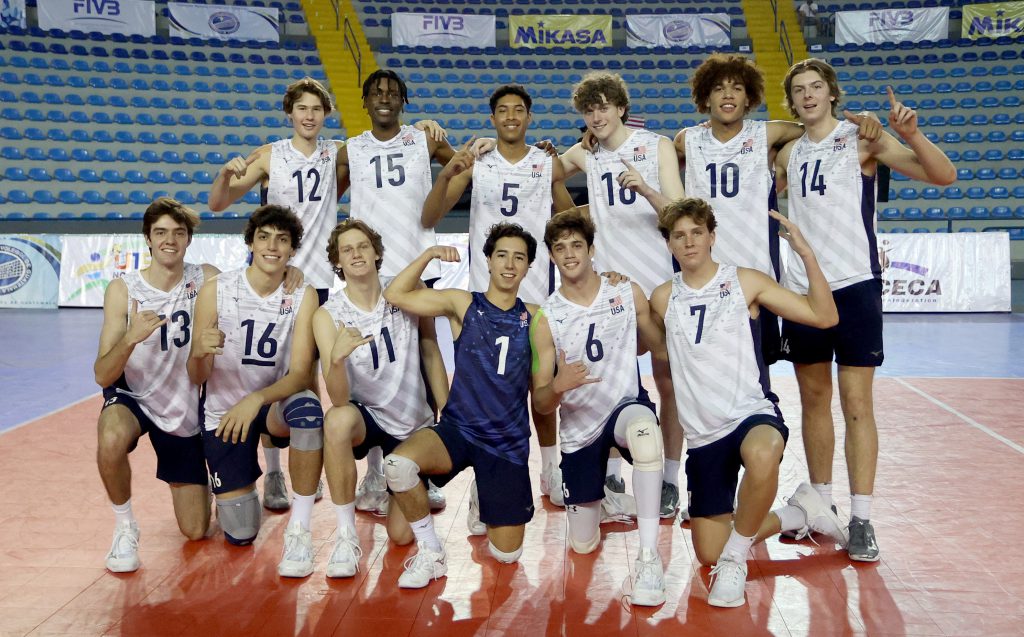 Victor Loiola, top scorer of United States: "We had some new faces in today, everybody did their job and capitalized on that energy from the start; we played a good match. As a team we need to improve our pre-count checklist, going through what we must see on the other side of the net, what they are going to run and how we are going to stop it".
Matthew Fuerbringer, head coach of United States: "After the match I spoke to the team about completing our first stage, completing our goal of 3-0 and winning the stage. Now it's a lot about recovery, we must be smart to recover and get together to watch some video with the guys so everyone can get better, especially those whose first time on the court was today; get as much time as we can in this day and a half to get ready for the medal round".
David Córdoba, captain of Costa Rica: "United States is a physical team, they are very structured during the game and I believe they weren't superior the entire match, we couldn't take advantage of those moments when they weren't, we were one or two points of catching up with them Now we wait for the result of the next match".