OTTAWA, Canada, June 10, 2023.- The Americans endured the pressure of playing in a packed TD Place, with almost every fan supporting the Canadians, and secured their third 3-0 (25-22, 25-20, 25-20) victory in the VNL 2023 counting on 18 points from their star opposite to remain with a perfect campaign in Pool 1.
The United States will enter the final day of the opening week of the Volleyball Nations League 2023 as one of just three undefeated national teams after the Americans overcame NORCECA rivals and hosts Canada on Saturday, in Ottawa.
Watch Volleyball Nations League 2023 live on VBTV
A Rio 2016 Olympic bronze medalist, 36-year-old opposite Matt Anderson was a key player in the American victory. He was a reliable scoring option for the team during the entire match and improved from the seven points he had scored against Italy on Wednesday to 18 against the Canadians, tallying 14 kills, one ace and three blocks.
Fellow Olympic medalist Aaron Russell also had a productive night against the Canadians, trailing only Anderson in points with 17. The 30-year-old outside hitter had 16 kills and one ace during the match.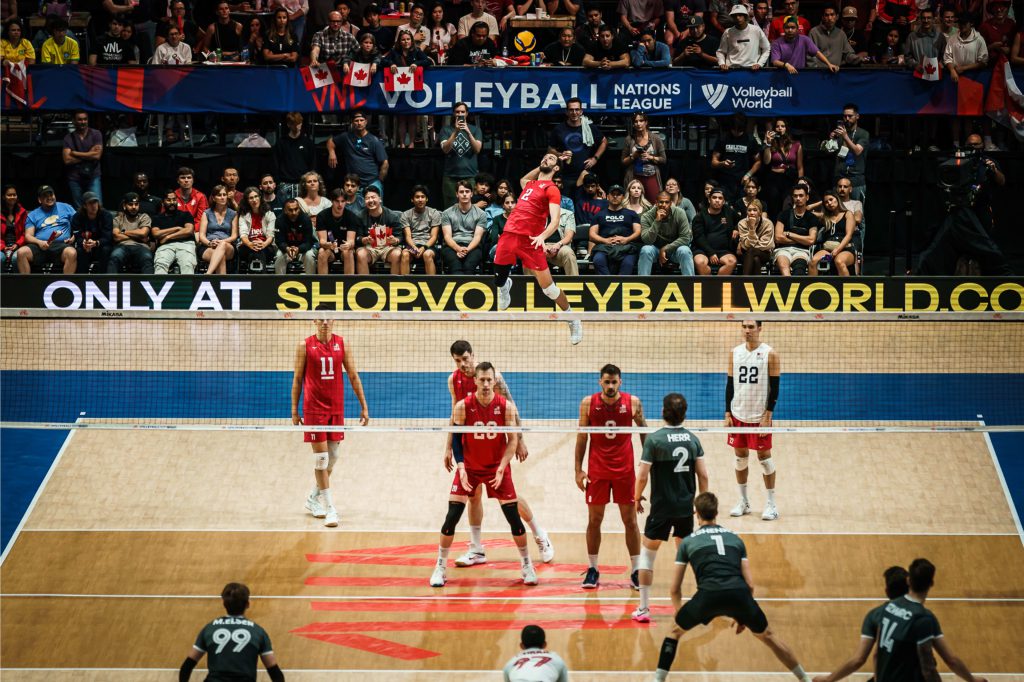 On the Canadian side, opposite Arthur Szwarc was the leading scorer, with 13 points (12 kills, one block). He had one more than outside hitter Stephen Maar, who registered eight kills, one ace and three blocks.
The Americans benefited from their offensive efficiency (46 kills to Canada's 36) to create the separation they needed to win the match – they also led in aces by five to one. Canada got one more point from opponent errors (19 to 18) while each side registered six blocks.