HERMOSILLO, Mexico, July 18, 2023.- Argentina started the U23 Women's Pan American Cup with a straight set win 3-0 (25-12, 25-10, 25-14) over Costa Rica at the Sonora Arena in Hermosillo.
Argentina managed to control the entire game from start to finish in their opening victory in Pool B.
Argentina's advantages in attacks, 39 to 10 and in points from serves, 17 to one, were to thank for their strong debut. They also held a slim 1-0 in blocks. Costa Rica committed fewer errors (18-25).
Outside hitter Nicole Perez of Argentina was the leading scorer of the match with 10 points, from 8 kills and two points from serves. Her teammates opposite Constanza Perez and middle blocker Josefina Ossvald registered nine points each. Ossvald scored a match-high of 4 aces.
Outside hitter Nicole Mata topped Costa Rica with 4 points.
On Wednesday, Argentina goes against the other Central American team of the event, Honduras. Costa Rica will face hosts Mexico.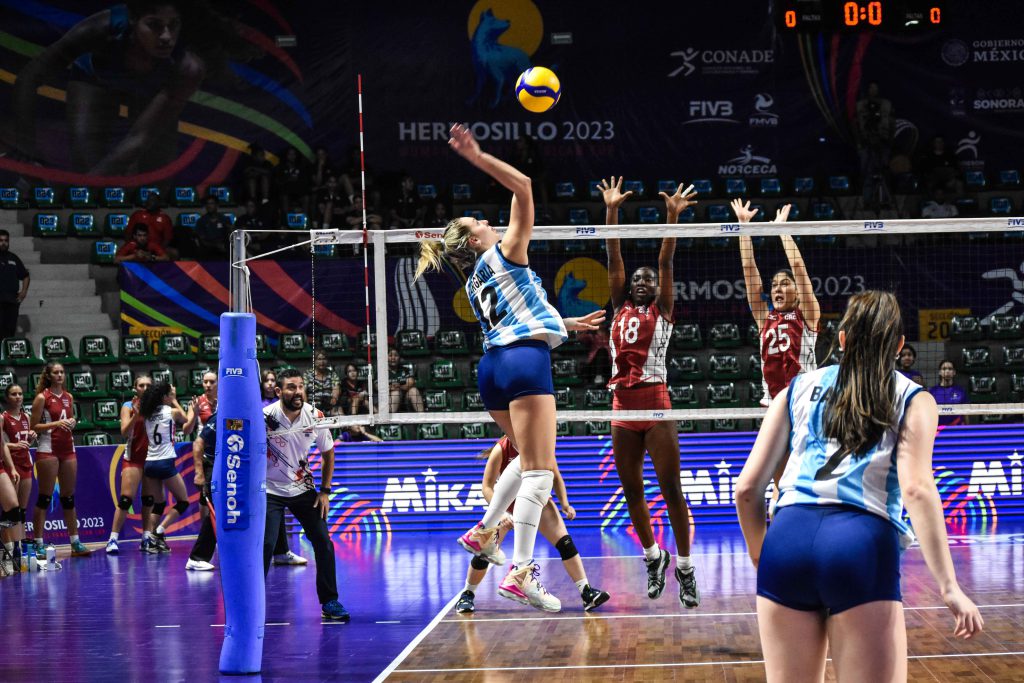 Julieta Aruga, captain of Argentina: "To start a tournament winning is positive, we executed what we've been planning during our training and with the coaching staff we've been changing our system, it worked. We did well in all the elements of the game, we pressed with our serves, and it made a difference".
Lahisha Thompson, captain of Costa Rica: "This tournament is to prepare for the U23 Central American championship in November. We can improve our togetherness as a team. The experienced players stood out with their attacks".
Martín Ambrosini, coach of Argentina: "We played well, we were able to make changes. There were too many nerves because this was the first match for some players with the national team. We were able to serve well, the attack worked well too. When you have an advantage, you must keep your concentration. The team must play point by point, sometimes in favor and sometimes down".
Andrés Carvajal, coach of Costa Rica: "The opponent is very capable, they had a higher level. The tournament has just begun. We must continue to battle, and we know what we are here for, and the players understand it".