SANTIAGO, Chile, November 3, 2023 – Brazil won in the semifinals against Colombia 3-0 (26-24, 25-18, 25-15) and will face Argentina on Saturday for the title in the Men's Volleyball tournament at the 19th Pan American Games Santiago 2023 at the Parque O'Higgins Arena.
Brazil hadn't reached a final since Toronto 2015 when they lost to Argentina, who is now seeking its third consecutive title. This is the eleventh time that Brazil has reached the gold medal match in the history of the Pan American Games, having won four titles (Sao Paulo 1963, Caracas 1983, Río de Janeiro 2007, Guadalajara 2011).
Colombia will face Cuba in the bronze medal match, the first time in the history of the Pan American Games they will compete for a medal.
This was the second time in the tournament that Brazil defeated Colombia, they faced in pool-play in the opening match of men's volleyball at Santiago 2023.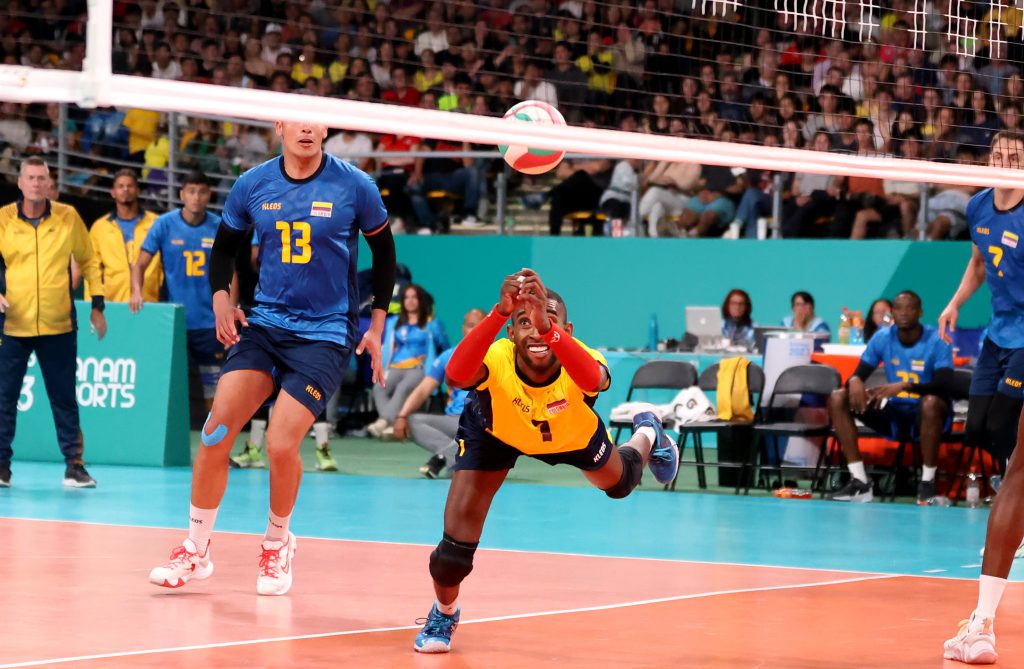 Despite a strong performance by Colombia in the first set, Brazil managed to win with a 43-31 advantage in attacks and 4-0 in serves. Both teams scored 4 blocks. Brazil committed 22 unforced errors, while Colombia had a total of 24.
Two players from Brazil reached double digits, with opposite Darlan scoring 18 points and middle blocker Judson adding 10 points.
Colombia's opposite, Gustavo Larrahondo, led with 13 points and outside hitter Andrés Piza contributed 9 points.
Brazil's libero, Maique Nascimento, said, "We have the South American Championship stuck in our throats, and it's going to be a rematch. This game is a classic, and this court will be on fire! I hope we can present our best game, regardless of the result; the team will focus on this achievement, and this victory will surely be ours. We are working hard, and we will go after Argentina to secure this gold. This is Brazil, and God willing, everything will be fine!"
Colombia's libero, Roosvuelt Ramos, commented, "My team is a young team with not much experience, but a lot of enthusiasm to be in the Pan American Games. We knew it would be a tough match, we tried, but we couldn't beat Brazil. Tomorrow is another day, against Cuba, for the bronze medal, and heads up, we will reach the Pan American podium!"