HAVANA, Cuba, June 6, 2023.- Canada's national team earned their second victory in pool A at the U21 Men's Pan American Cup after controlling a resilient Haiti 25-19, 25-17 and 25-20.
The Caribbeans had more positive moments than they did on opening day because of their opponents exhaustion who less than 24 hours ago had an intense five-set battle against Puerto Rico. But the level of play, preparation and skills shown by the tall Canadian players to score on advantages are in attacks (46-25) and serves (7-2), and a slightly balanced block (5-4).
The two leading scorers with 11 points each, Canadian outside hitter Reeve Gingera and Hati's opposite Estakend Beauvoir, the only ones with double figures.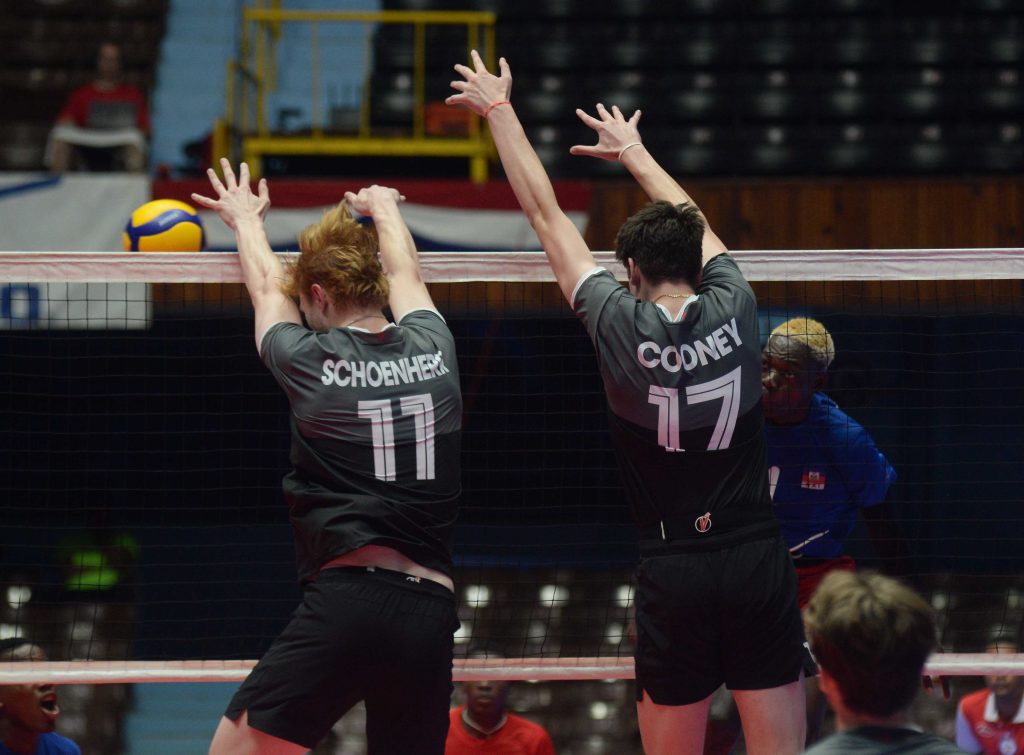 Arnd Ludwing, coach of Canada said that yesterday that had a long game and his players were too tired "it was evident in the first set, but we recovered and won. Now we continue with the next match".
Team captain Jacob complied with his coach. "Yesterday we played five intense sets, but today we overcame our opponents, we played focused and with the win we remain undefeated".
Haiti's coach, Junior Siole said, "I wanted to see my team's performance against an opponent like Canada, and according to the results make a projection for tomorrow against Puerto Rico, another strong opponent".
Dieulengy Relis, leading the Caribbeans said "we feel better today and we played with more quality than yesterday. We can put up a fight against the opponents because we play with love, unity and battling hard".