ANTALYA, Türkiye, June 2, 2023.- Canada celebrated their first victory in the VNL 2023 with a sweep (25-17, 25-16, 25-18) of Korea in Antalya, Türkiye.
Watch Volleyball Nations League 2023 live on VBTV
Volleyball Nations League 2023: full schedule and results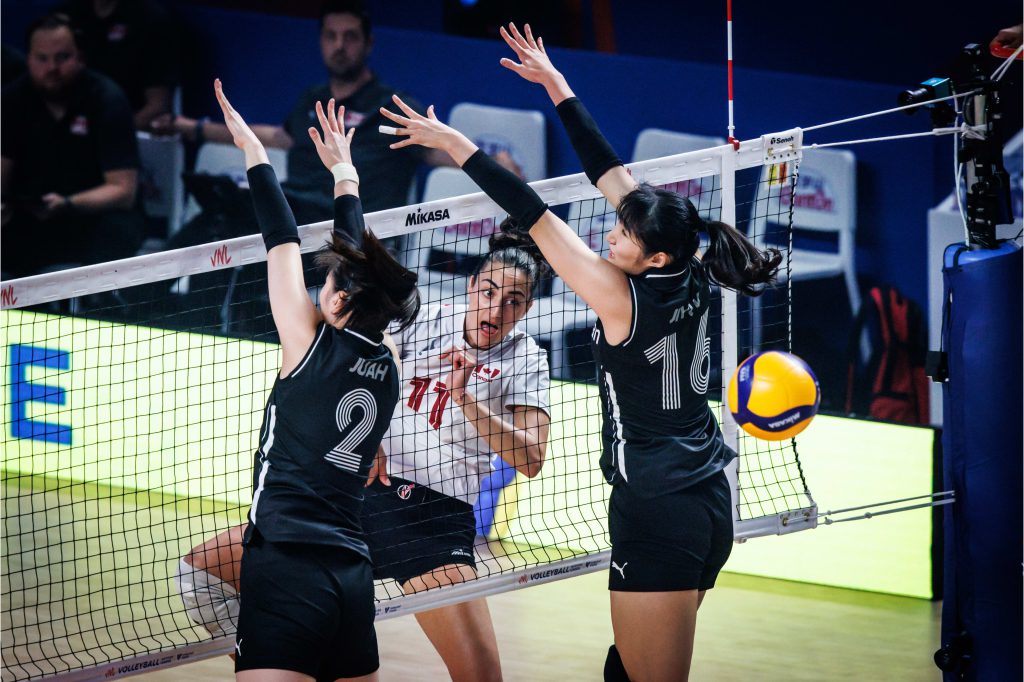 Middle blocker Layne Van Buskirk and outside hitter Alexa Gray led the North American's victory with 18 and 11 points, respectively – outside hitter Kim Miyoun produced ten points for Korea.
Canada led in attacks (42-35), blocks (11-3) and aces (3-1).
Canada will get back on the court on Sunday against Serbia at 17:00 local time (14:00 UTC).