CHARLESTON, West Virginia, USA (Sept. 5, 2023) – Canada got the 2023 NORCECA Senior Men's Continental Championship off to a fast start with a 3-0 (25-11, 25-8, 25-12) pool play win over the Dominican Republic on Tuesday at the Charleston Coliseum and Convention Center.
Canada dominated the match, leading in attacks (39-17), blocks (15-0) and aces (6-2).
Canada had the match's top four scorers, led by outside hitter Stephen Marr who finished with 14 points on a match-high 11 attacks, two blocks and one ace. Opposite Arthur Szwarc added 10 points on seven kills and three blocks.
Adrian Figueroa paced the Dominican Republic with seven points on seven attacks.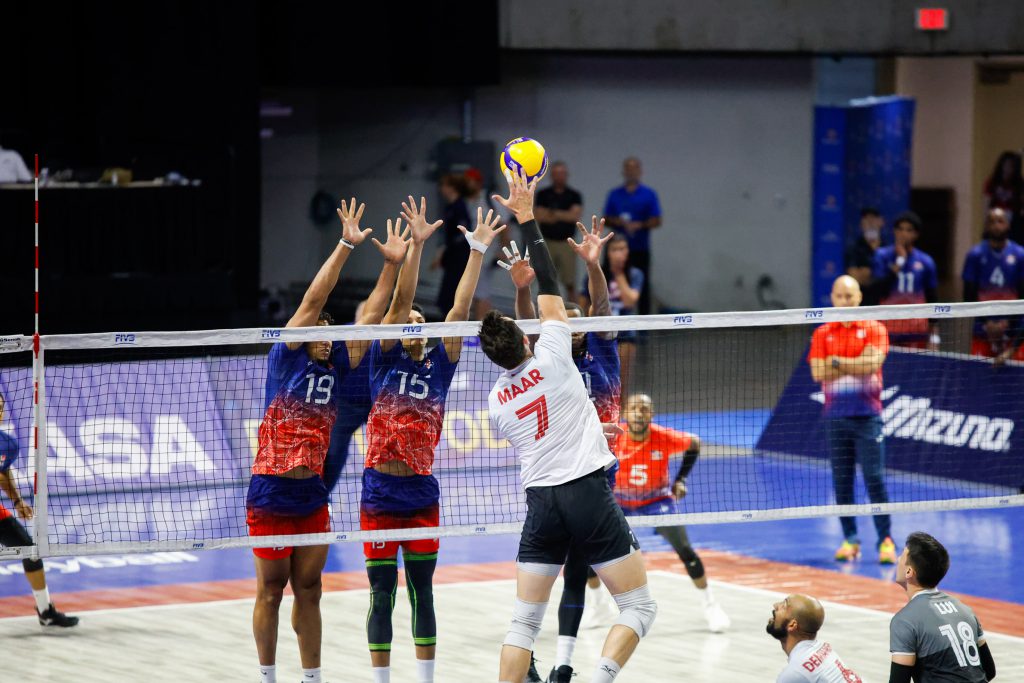 Canada Head Coach Tuomas Sammelvuo: "It's important to start with a win. I will take the focus and the concentration (away from the match). No matter the score, we were very focused and concentrated. Even if we were leading by a lot of points, it didn't affect our focus on our own game."
Canada Captain Nick Hoag: "We try to focus on our side, regardless of who's on the other side. That's what we are going to try to do the whole game, especially to get ready for the Olympic qualifier. The big thing we took from this game is if we lower our mistakes, we should be good, so serving a lot of variations and making them play. Our defense is going to do the rest of the job and that's what we did today. I thought we communicated really well. We stuck to the game plan and if someone got out of the game plan, we got them back right away."
Dominican Republic Head Coach Jose Gutierrez Sanchez: "It was a very hard match for us. We know it. Canada is a very good team. We have a young team for the future. They pushed our service reception and we made many mistakes. When you have a young team, this happens."