SANTIAGO, Chile, October 26, 2023.- Chile defeated Colombia 3-0 (25-21, 25-20, 25-17) to take fifth place in their first ever Pan American Games while hosting the nineteenth edition of the event in the Arena Parque O'Higgins.
Chile finished the event with a 3-3 win-loss record and Colombia with 1-4. This was the second time that Chile beat Colombia at Santiago 2023.
Chile came out on top leading 41-36 in kills, 14-7 in blocks and 5-0 in points from serves. Both teams committed 15 unforced errors.
Chilean team captain Beatriz Novoa produced 21 points in the win, on 15 attacks, 3 blocks and one ace. Middle blocker Elisa Sandrock contributed 12 points on 7 kills and a match-high of 5 blocks. Opposite Petra Schwartzman added 10 points.
Colombia was led by middle blocker Maira Ospino with 11 attacking points. Sofia Cuartas and Doris Manco both scored 7 points.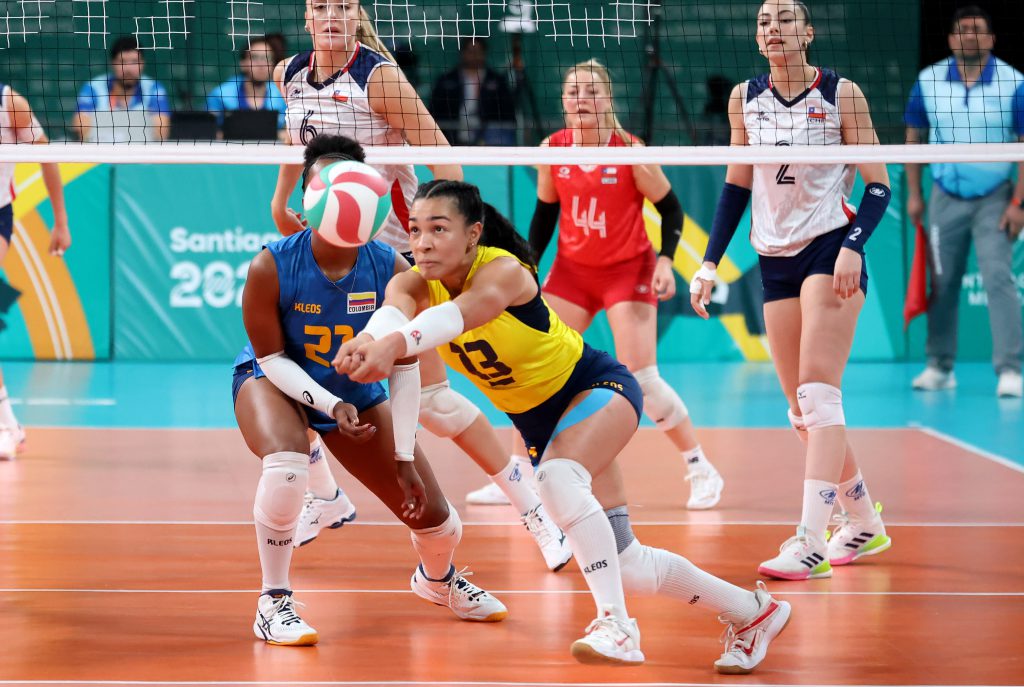 Beatriz Novoa, captain of Chile, said after the victory, "We are very pleased with the performance of our team throughout this championship. We had a great performance, but we always want more. We were on the same level with teams like Argentina, Mexico, the Dominican Republic, and now Colombia. We know we have a long way to go because we are a young team, but we will continue to move forward".
Maira Montero from Colombia said, "We are happy because our team has an average age of 18, so there are many girls who are in their first international tournament, so it's an evolution. We are pleased with the young players' performance at the Pan American Games".