PONCE, PUERTO RICO, August 12, 2023.- Colombia defeated Mexico, 3-0 (25-17, 25-16, 25-22) in the seventh day of the XX Senior Women's Volleyball Pan American Cup, and will play this Sunday for positions 5/6 at the Juan "Pachín" Vicens Auditorium in Ponce.
Colombia dominated Mexico in attacks, 44-35. Mexico out-blocked Colombia, 8-7; and they tied in aces with 2 each.
Colombia will play for positions 5/6 and Mexico will go for 7/8.
Opposite Dayana Segovia was the top scorer for Colombia with 15 points (12 attacks, 3 blocks); Amanda Coneo with 13 points, all in attacks; and Ana Karina Olaya with 10 points in attacks. For Mexico, captain Jocelyn Urias with nine points (6 attacks, 3 blocks); Karen Rivera with nine (all in attacks); and María Fernanda Rodríguez with eight (6 attacks, 1 block, 1 ace).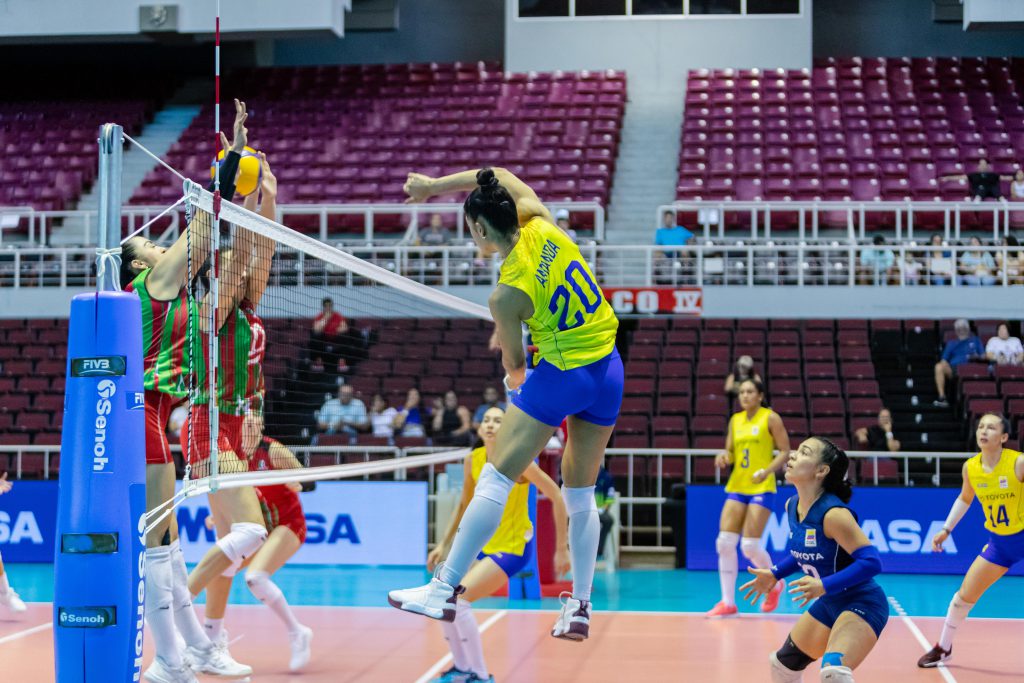 Antonio Rizola Neto, Coach of Colombia: "A position we didn't want to be in. We wanted to be in the semifinal but now the best position is fifth. We must fight for it with everything, as we fought today. We played tactically disciplined, mainly with the quality of our serve, and the blocking made the difference at the end of the third set. Victory always makes me happy."
Jocelyn Urias, Captain of Mexico: "We entered a little weak. We had to have pushed from the start. Colombia did not enter with all the energy in the world either, and if we had entered with that energy, perhaps the result would have been different. Colombia is a very complete team. It has always been a good fight against Mexico. Tomorrow, we want to close as well as possible and always end with the best".