GUATEMALA CITY, Guatemala, March 16, 2023.- Costa Rica beat hosts Guatemala 3-0 (25-21, 25-13, 25-21) to advance into the semifinals of the NORCECA Boys U19 Pan American Cup in the Guatemala City Dome.
Costa Rica will face United States and the other semifinal will be Mexico against Puerto Rico.
Costa Rica left little to none chances for Guatemala to respond to their strong attacks and blocks, dominating the entire match with consistency.
The winners held a huge 13-2 margin in blocks and a 44-33 advantage in attacks, both teams scored two points from serves. Guatemala committed fewer errors (16-18).
Outside hitter Stanley Grant scored a match-high of 22 points on 16 kills, the most blocks of 5 points and one ace, followed by opposite hitter Yulius Brown with 13 points on 10 kills and three blocks, and outside hitter Julián Araya registered 12 points on 11 kills and one block.
Outside hitter Pedro Villatoro topped Guatemala with 9 points and middle blocker Andrés Paz added 8 points.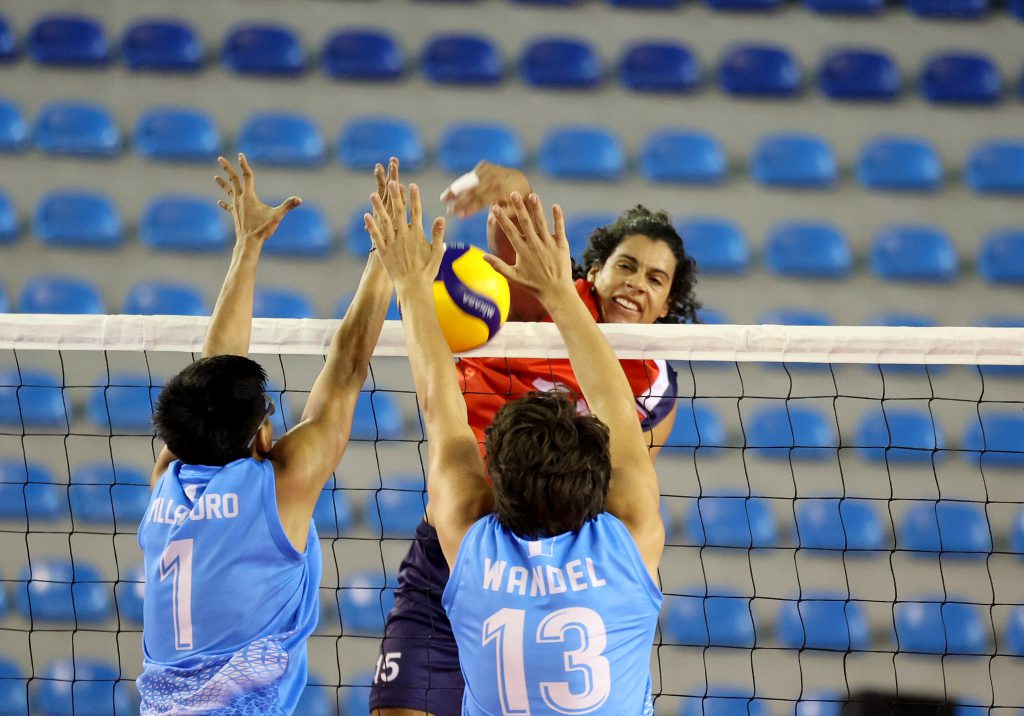 Robertocarlo Argüello, head coach of Costa Rica: "What made the difference was our pool in the preliminary round, having played against United States, Mexico and Belize helped us gain confidence. We had two experiences last year against Guatemala and we know each other well. Our strength is attacking high over the net, and everything went well. Traveling from Costa Rica our goal was to finish among the first four positions, now we are thinking of reaching the podium".
Theo Wandel, central de Guatemala: "The team's concentration wasn't at its best, we failed in receiving and there was no back row defense, they scored mostly there. We must recover mentally because there are two days of competitions left".