San José, Costa Rica, November 21, 2023.- Six countries will gather on Costa Rican soil at La Sabana sand courts to compete from November 24-26 in the first edition of the Central American Beach Volleyball Under-17 Championship and, for the second time, in Costa Rica, in the Under-19 Central American Championship, both double-gender events.
The national teams of El Salvador, Honduras, Guatemala, Nicaragua, Panama, and Costa Rica will hit La Sabana sand courts in San José, aiming to become Central American champions in the inaugural Under-17 category. Meanwhile, Guatemala women and Costa Rica men will defend their titles in the second edition of the Under-19 category.
The first Under-19 Central American Championship took place in 2018 in Puntarenas, Costa Rica, and was also a qualifying event for the Youth Olympic Games in Buenos Aires, Argentina, in the same year.
During a press conference held on Tuesday, at the National Stadium facilities, the Organizing Committee, led by Carlos Echandi, president of the Costa Rican Volleyball Federation (FECOVOL), along with the Costa Rican Sports Institute (ICODER) and the Costa Rican Ministry of Sports, provided details about this significant event for the country.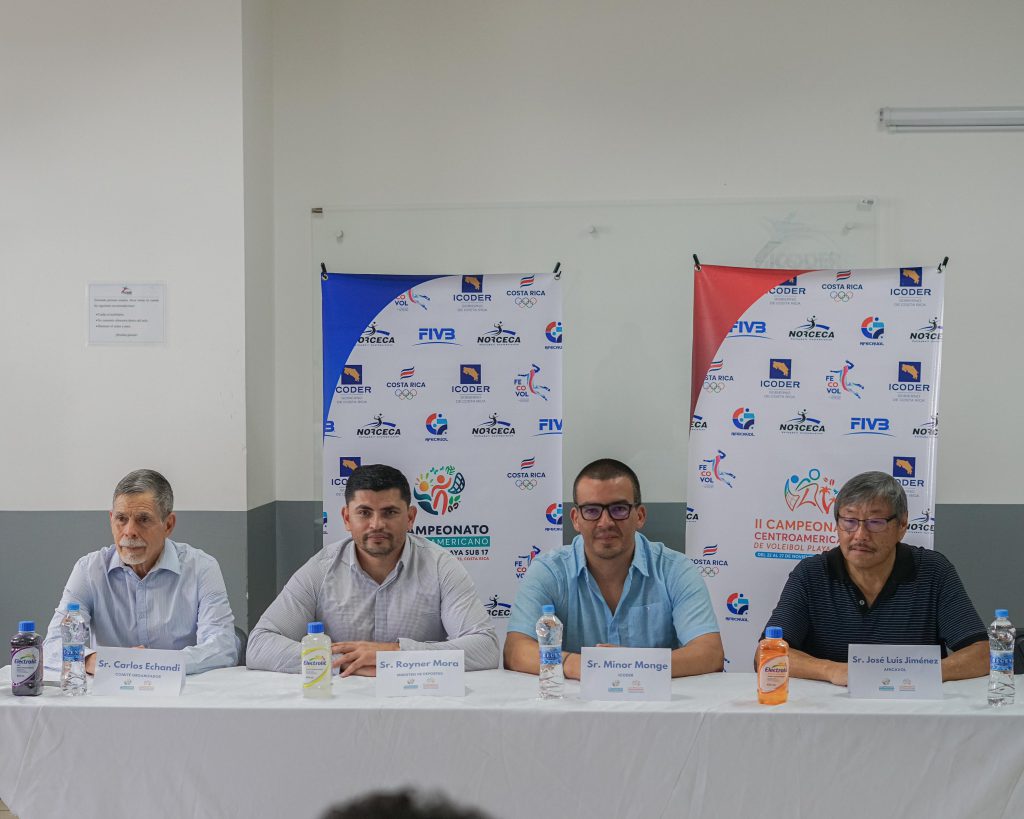 "We are very proud to organize this important event, hosting the Under-19 Championship for the second time and the Under-17 Championship for the first time. This is a joint effort with ICODER, from whom we have received support, as well as the support of the Minister of Sports, Mr. Royner Mora", said Carlos Echandi, president of FECOVOL and a member of the Organizing Committee.
AFECAVOL I CENTROAMERICANO SUB17 DE PLAYA
AFECAVOL II CENTROAMERICANO SUB19 DE PLAYA
The round-robin competition will start on Friday. The pairs in both categories that earn the most ranking points will be crowned champions at the conclusion of the event on Sunday.
1st Central American Under-19 Beach Volleyball Championship:
-Champions
Women: GUATEMALA – Paola Alvarado and María Juárez
Men:COSTA RICA – Alexandre Lezcano and Criforth Fallas
-Final Standings
Women: 1. Guatemala, 2. Nicaragua, 3. Costa Rica, 4. Honduras, 5. El Salvador, 6. Belize, 7. Panama
Men: 1. Costa Rica, 2. Nicaragua, 3. El Salvador, 4. Guatemala, 5. Belize, 6. Honduras, 7. Panama