CHARLESTON, W.Va., USA (Sept. 8, 2023) – Cuba advanced to the semifinals of the NORCECA Men's Continental Championship with a 3-0 (25-20, 25-15, 25-23) on Friday at the Charleston Coliseum and Convention Center.
Cuba (3-1) will face Canada (2-0) on Saturday in the second semifinal at 7:30 p.m. ET. Mexico (0-3) will play for fifth place.
Cuba led the match in kills (47-40) and aces (7-1) and scored 17 points on Mexico's errors while committing 11. Mexico led in blocks (6-1).
Cuba outside hitter Osniel Mergarejo led all scorers with 15 points on 10 attacks, two blocks and a match-high three aces.
Mexico outside hitter Josue De Jesus Lopez led his team with 13 points on 12 attacks and one block. Mexico opposite Luis David Baca added 12 points on 10 kills, one block and one ace.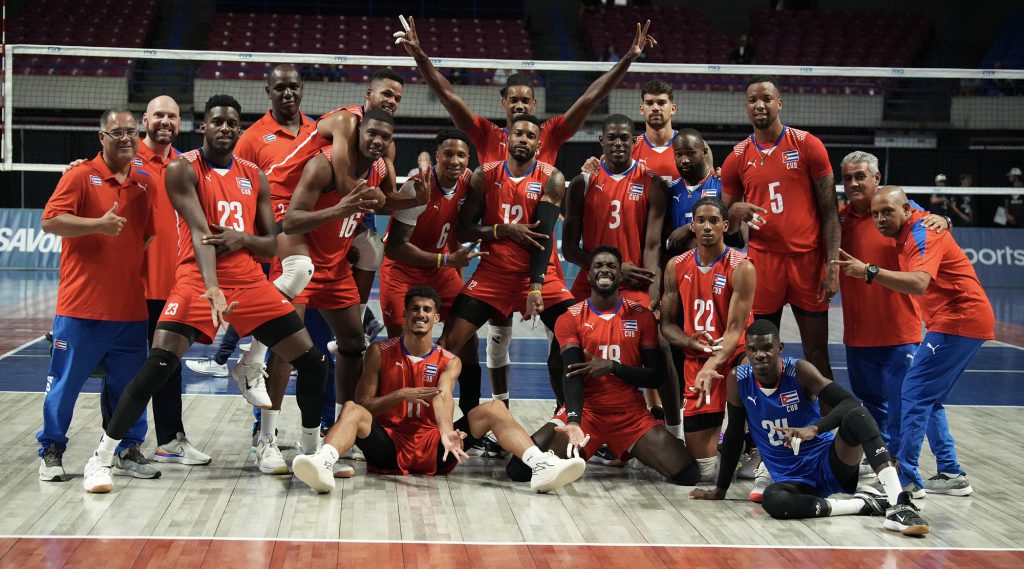 Cuba Coach Jesus Angel Cruz Lopez: "Today's match was important to reach the semifinals against Canada tomorrow. We made it our goal to allow all the players to enter the game because from the beginning of this event we said that this is a preparation tournament for the Olympic qualifier and all the athletes are crucial because it's a very strong tournament. In the first set, we were able to give opportunities to players who have hardly played in this tournament, we kept them on the court even though the score was close because they need to gain responsibility while performing."
Mexico Coach Jorge Azair: "We improved our attack. I think that we received better. We tried to play faster. But Cuba is strong. We were too young."