SAN SALVADOR, El Salvador, July 5, 2023.- Cuba claimed their first tournament win defeating El Salvador 3-0 (25-19, 25-6, 25-10) in the Women's Volleyball tournament of the Central American and Caribbean Games on Wednesday at the Sports Palace Carlos El Famoso Hernández.
Cuba with a 1-1 record in Pool B will end the preliminary round on Thursday against Trinidad & Tobago 0-2. Host El Salvador 1-1 will face Colombia who stands first place with 2-0.
The first and second place of each Pool will advance into Saturday's semifinals; third and fourth place will play a classification round for positions 5 to 8.
Cuba stormed past El Salvador with a huge 34 advantage in attacks against 18, an impressive blocking advantage of 17 to one and a 9-1 margin in points in serves.
Opposite Dezirett Madan led Cuba on a match-high of 13 points on 9 kills, three blocks and one ace, followed by middle blocker Jessica Aguilera with 10 points on 5 kills, the most blocking points with 4 and one ace. Outside hitter Ailama Cese with 9 points.
Team captain of El Salvador, outside hitter Adriana Flores scored 6 attacking points and middle blocker Fabiola Venegas added 5 points.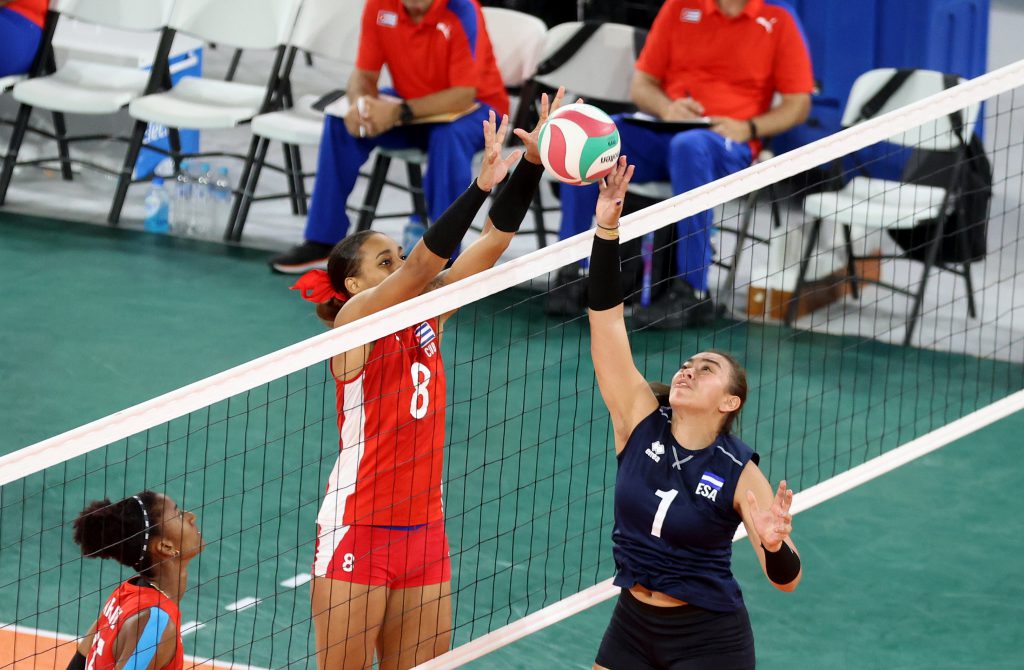 Gretell Moreno, Captain of Cuba: "Yesterday we didn't perform to the best of our abilities and today we were confident to work much better, we played strong, but we committed too many unforced errors, we keep on working on them. We hope that advancing into the next round we can correct, because we are going to face a tough opponent, either the Dominican Republic or Puerto Rico".
Adriana Flores, Captain of El Salvador: "We were aware of the level of play we were going to face today. In the first set we were able to solve some aspects of the game and that helped them to control us better in the following sets. We did an honest job. Tomorrow we finish pool-play against another tough opponent, Colombia, we will do our best".