HAVANA, Cuba, June 5, 2023.- Host team, as expected, beat Guatemala in straight sets 25-12, 25-18 and 25-14 in the closing match of opening day at the U21 Men's Volleyball Norceca Pan American Cup at Ciudad Deportiva.
Committed to not missing the podium in this edition, Cubans played with a visible difference in attacks (37-13), blocks (9-2) and serves (9-4), but in unforced errors they committed more than their inexperienced opponents (25-20).
Opposite Alejandro Miguel González was the best scorer of the match with 16, including three aces. With 10 points, he was accompanied by middle Alexis Wilson and outside hitter Bryan Camino.
For the Central Americans, Ferdinando Gonzalez and Fernando Delgado only added five points.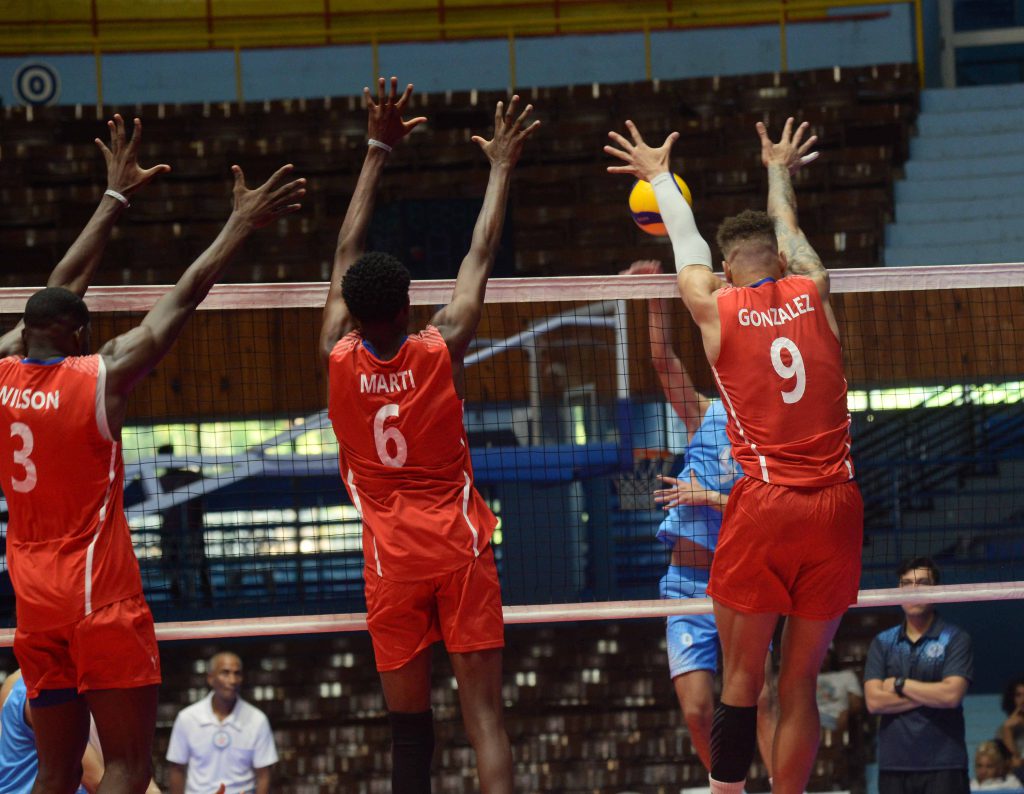 Cuban coach Jesús Cruz, commented, "the first match is always difficult for us, but we took advantage that they are an opponent who demands little like Guatemala, for everyone to be on court and shake off the stress and pressure of playing at this venue. In the second set we committed more errors than we should've".
Team captain of the host, setter Yonni Jesús Iglesias opinion was "the match was comfortable, we relaxed and played like we are used to. This year during preparation we are set to reach the podium and come out to battle with our all for first place".
Coach of the opponent, Luis Fernando Casteñeda, said "we are aware that Cuba is an excellent team, but what's important for us is competing, it's the only way for athletes to develop and even more for those who are here for the first time. We always take out the best of the match".
Adolfo Rivas, Guatemala's captain, was happy to say, "we resisted against Cuba, even if they are a strong team, but what's important is to play and tomorrow we are waiting to see what happens".