SAN SALVADOR, El Salvador, July 2, 2023.- The outstanding display in defense of Cuban Yonder García was recognized naming him the Most Valuable Player (MVP) in Men's Volleyball at the twenty fourth edition of the Central American and Caribbean Games San Salvador 2023 on Sunday.
Cuba, in addition to the MVP recognition, dominated four of the 12 individual awards to take back home the following distinctions: 1st Best Blocker for José Masso, Best Setter for Lyvan Taboada and Best Server for Javier Concepción.
Mexico, also stood out with three individual awards: Josué López as 2nd Best Spiker and Hiram Bravo as Best Libero and Best Defense.
Puerto Rico was granted the awards of 1st Best Spiker for Pelegrin Vargas and Best Receiver for Dennis Del Valle.
The awards for 2nd Best Blocker and Best Opposite went to Rafael Brugos and Henry Tapia of Dominican Republic respectively.
Trinidad and Tobago's Daynte Stewart received the recognition of Best Scorer.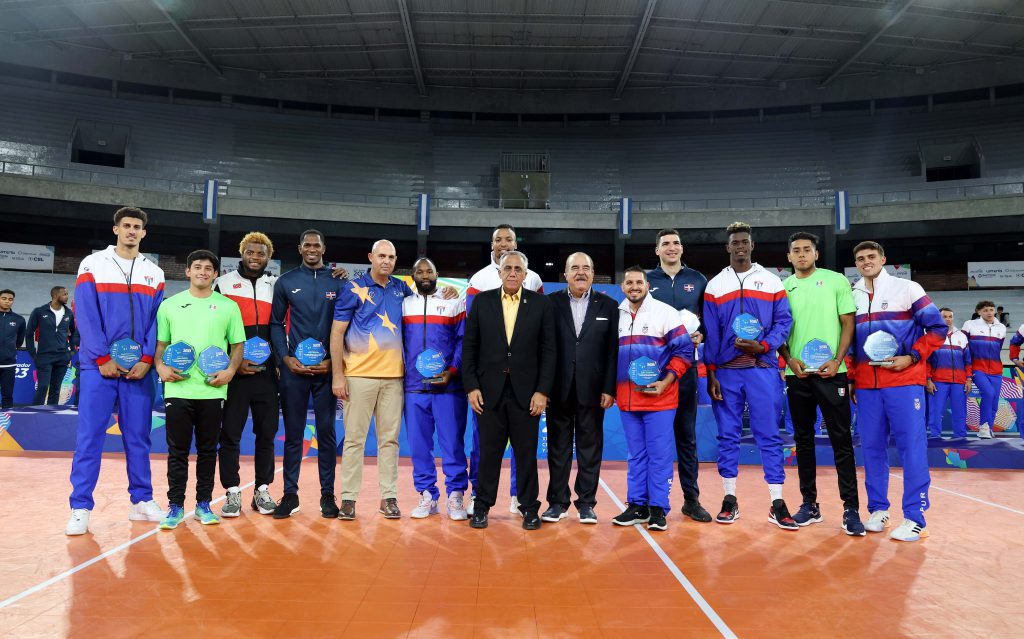 Individual Awards
MVP, Yonder Garcia (CUB)
1st Best Spiker, Pelegrin Vargas (PUR)
2nd Best Spiker, Josué López (MEX)
1st Best Blocker, José Masso (CUB)
2nd Best Blocker, Rafael Brugos (DOM)
Best Setter, Lyvan Taboada (CUB)
Best Opposite, Henry Tapia (DOM)
Best Libero, Hiram Bravo (MEX)
Best Receiver, Dennis Del Valle (PUR)
Best Digger, Hiram Bravo (MEX)
Best Server, Javier Concepción (CUB)
Best Scorer, Daynte Stewart (TTO)