David, Chiriquí, Panama, September 30, 2023 – Setter Daniel Ralón was declared the Most Valuable Player (MVP) of the VI AFECAVOL Men's Under 23 Central American Championship, which concluded Saturday at the La Basita Sports Center in David.
Ralón also won the award for the Best Setter of the tournament and was a key piece in Guatemala's fifth gold medal out of a total of six editions of this tournament. Thanks to his game vision and composure in facing challenges, he managed the offensive plays well with José Pablo Pérez, Jason Hernández, Javier Lucero, Carlos Caballeros, and Leonardo Molina.
In addition to Ralón, his teammate Jason Hernández was awarded Second Best Blocker.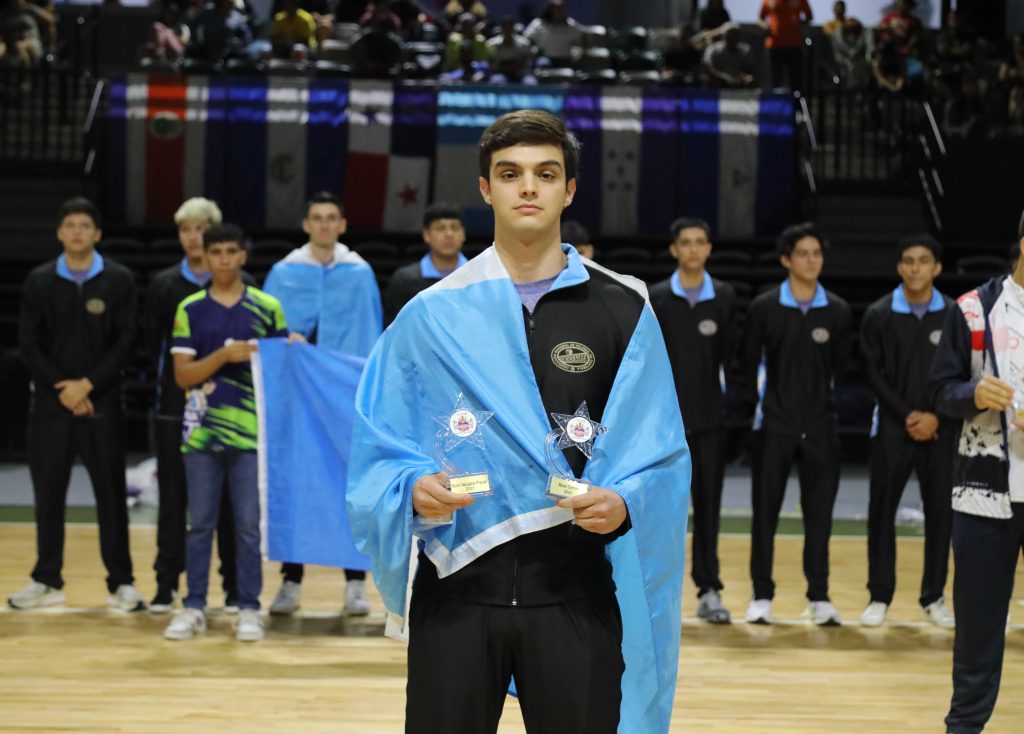 Nicaragua received five individual awards. Jordan Carcache took home the honors for Best Defense, Best Reception, and Best Libero; Evans Solís received the award for Best Server, and Rafael Hernández was named Best First Blocker.
For Belize, Kaelen Ingram was the Best Opposite and the Best First Spiker was Juan Delgado from Costa Rica.
The Second Best Spiker was handed to Gherson Ortiz of Panama, who was also the Best Scorer with 137 points, including a record of 39 points in a single match, achieved against El Salvador on the last day of the event.
The previous record for the highest total points in a game belonged to Bryton Codd of Belize, with 29 points achieved on July 31, 2016. José Pablo Pérez of Guatemala broke the record in this tournament with 30 points against Nicaragua, and then Gherson Ortiz achieved 32 points also against Nicaragua and closed with 39 points against El Salvador.