BRASILIA, Brazil, June 18, 2023.- The United States had a strong and immediate answer to their first defeat in the Volleyball Nations League 2023 and secured a convincing victory against Brazil in front of 10,000 fans in Brasilia on Sunday to end their Week 2 campaign on a high.
Less than 24 hours after they were upset by Japan, the Olympic champions returned to the court at the Nilson Nelson Stadium and looked like an entirely different team, topping the FIVB Women's Volleyball World Ranking leaders 3-0 (25-22, 25-19, 25-22) to end the second week of competition in strong fashion.
Watch Volleyball Nations League 2023 live on VBTV
The victory propelled the Americans, who are guaranteed in the 2023 VNL Finals as the host country, to second place in the standings with seven wins and 19 points, one behind leaders Poland.
Dominant from start to finish, the Americans had an excellent team performance, with all starters and the players that came off the bench delivering and producing in the offensive system ran by setter and team captain Micha Hancock.
Tokyo Olympic champion opposite Jordan Thompson was again in great form, leading the team with 15 points (13 kills, two aces). The 26-year-old Thompson registered 15 or more points in three of the four matches played by the Americans in Brasilia, with the exception being the defeat against Japan, in which she just came off the bench in a few plays.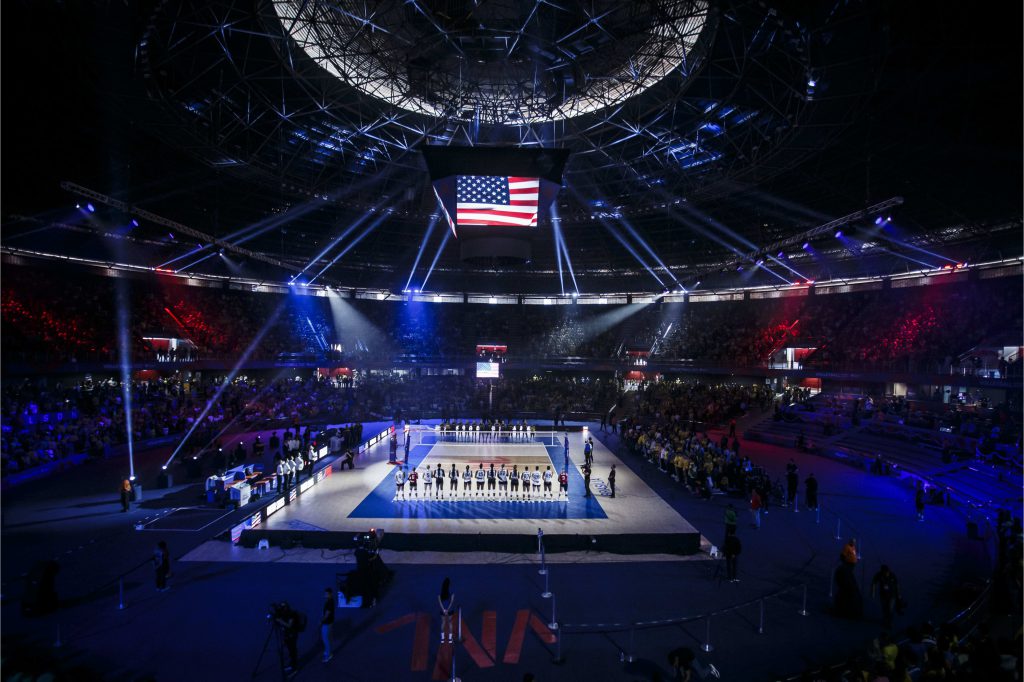 "We have so much respect for Brazil and we always know it's going to be a battle when we play them," Thompson commented. "It was a fun, high-energy match and although each win in the VNL is important, this one is different because it's nice to play such a fun team. The energy was electric and we really enjoyed this atmosphere. Our coaches had a great scouting plan for us today. We tried to force them into things that they weren't so comfortable with and I think we did a good job with that. Our blocking and defense were very good and Micha was just putting us in great spots to score."
Also contributing to the American offense in the victory against Brazil were outside hitters Kathryn Plummer and Khalia Lanier, who registered 14 and 12 points respectively.
Outside of blocking, where the Brazilians had the most success with nine points to six, the Olympic champions were better in all other areas of the game, scoring more points in kills (46 to 43), aces (seven to two) and opponent errors (16 to nine).
Volleyball Nations League 2023: full schedule and results
The Olympic champions will be in Suwon, Korea, where they will face Poland, Bulgaria, Germany and China for the third and final week of the VNL 2023 Preliminary Phase, from June 27- July 2.