SANTIAGO, Chile, November 3, 2023.- Dominican Republic beat Chile in Tie-Break 3-2 (22-25, 25-19, 21-25, 26-24, 16-14) and on Saturday they'll play for fifth place at the 2023 Santiago Pan American Games at the Arena Parque O'Higgins.
On the last day of competition, Dominican Republic will play the winner between Mexico and Puerto Rico for fifth place; Chile goes up against the loser for seventh place.
It was a closely contested rematch for the Dominican Republic, who lost to Chile in four sets during pool-play.
Dominican Republic held one point in kills (74-73). Chile led in serves (5-0) and committed less errors (22-29). Both were leveled in 7 blocks.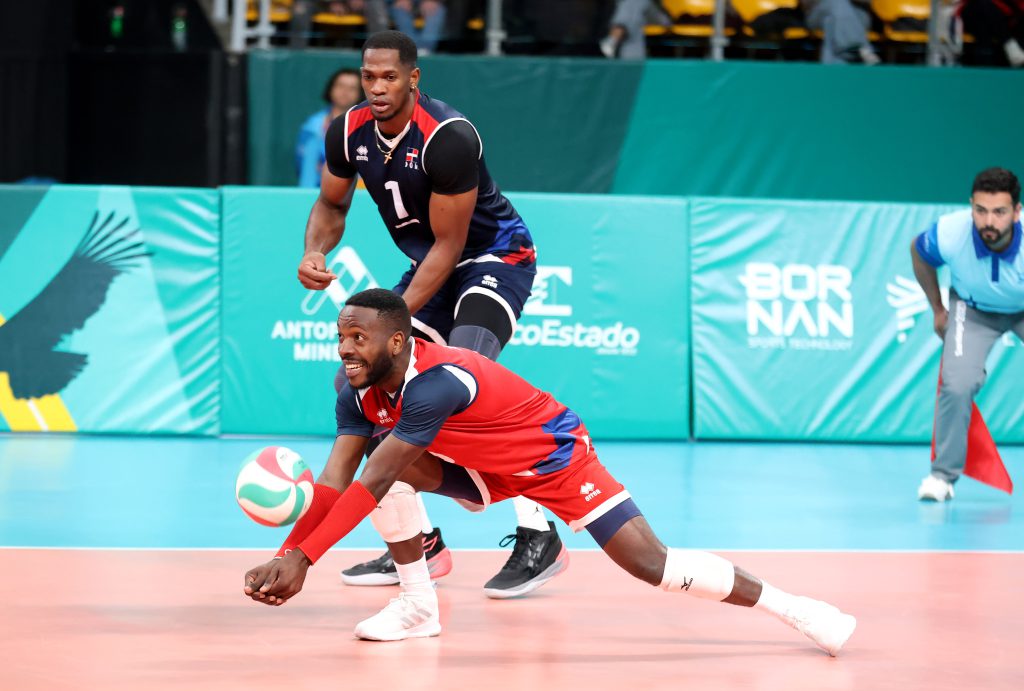 Dominican Wilfrido Hernández with 27 points led all scorers. Alexis Cruz finished with 21 points, while team captain Henry Tapia added 19 tallies all on kills.
Opposite Tomás Parraguirre led Chile's attackers with 21 points, followed by sibling Vicente and team captain Dusan Bonacic with 20 points each.
The tie-break was leveled from point 10 until the final point. Chile was the first to reach match point on a serve error from Dominican Republic and then they lost a serve point as well. Henry Tapia with a kill reached match point once again and Alexis Cruz on a stuff block stopped captain Bonacic for the win.
Wilfrido Hernández, the top scorer of Dominican Republic, commented, "First, I want to thank God and congratulate the Chilean team. They are a strong opponent who always plays until the last ball. Today, the team that was in better physical condition won. We focused on making fewer mistakes than they did, and in the end, things went better for us than for them".
Daniel Nejamkin, Chile's coach, said after the loss, "Clearly, this was not the goal we were aiming for. We couldn't make our dream come true of reaching the medal zone. Today, we lost in the tie-break, in a very closely contested match".