NAGOYA, Japan, May 30, 2023.- Outside hitter Sarina Koga led hosts Japan to a 3-1 (25-23, 25-18, 22-25, 25-15) victory over the Dominican Republic in both teams' opening Volleyball Nations League 2023 Pool 2 match in Nagoya on Tuesday.
Watch Volleyball Nations League 2023 live on VBTV
Volleyball Nations League 2023: full schedule and results
Brayelin Martinez was Dominican Republic's best scorer with 16 points and her sister and teammate Jineiry in the middle also raised five kill blocks, the only element at which the Caribbeans slightly outscored their Asian opponents.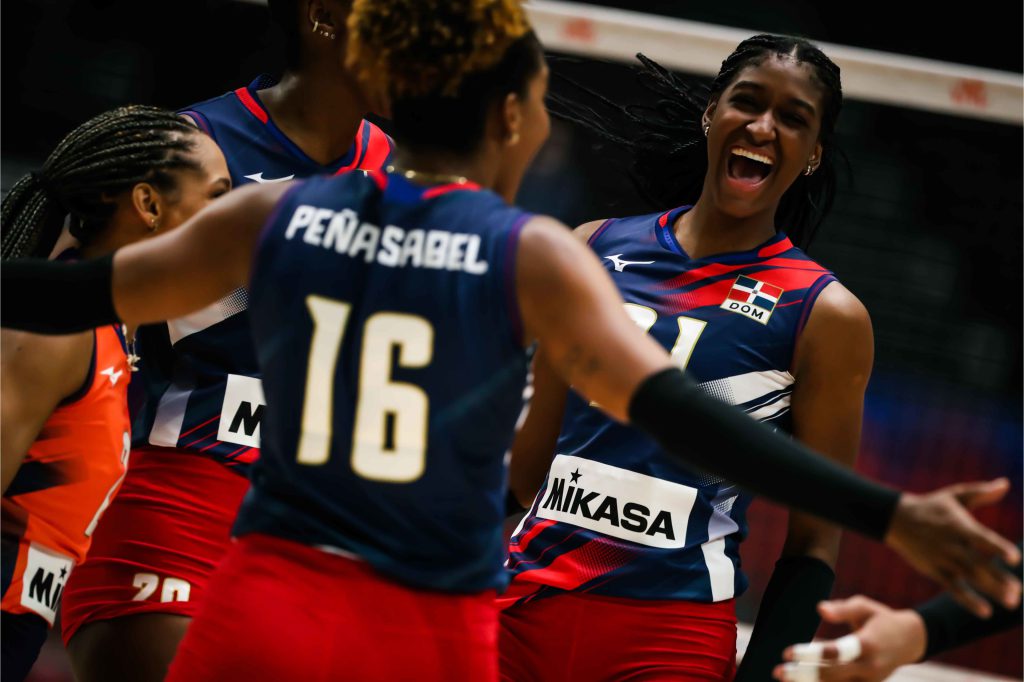 The Dominicans rushed off with an early 8-2 lead but inspired by the home fans and led by their captain Koga, Japan battled back to catch up at 18-18 and then pushed forward to close the first set at 25-23. Further improving their attack and their blocking, the home side completely dominated the second set. Three kill blocks from Irisawa helped them open a wide gap on the way to a 25-18 close, shaped up with a smart shot from Koga for the winning point.
The third set was closely contested, with the lead swinging back and forth. With Yonkaira Peña spearheading the Dominican attack and Brayelin Martinez setting off a momentum with two consecutive aces for 20-18, the girls from the Caribbean stayed cooler and a monster block by Lisvel Eve ended the set at 25-22. Japan regained full control in set four. Five points in a row gave them a 7-2 lead and they never looked back, cruising on to a 25-15 close with sub-in Mizuki Tanaka delivering the match winner.
Dominican Republic will be back in action on Thursday with a game against Bulgaria.