QUEBEC CITY, CANADA. Sept. 02, 2023: In front of over 2,500 loud home crowd fans, Canada fell to Dominican Republic 1-3 (25-27, 22-25, 25-23, 20-25) today the 2023 NORCECA Senior Women's Volleyball Continental Championship at the PEPS' Amphithéatre Desjardins-Université Laval.
The contest was close, with both teams exchanging leads throughout the match. Dominican Republic took a more commanding lead (17-9) in the fourth set, but still Canada thrilled the crowd in an attempted comeback, only to see Dominican close the set 20-25.
Gaila Gonzalez led the Dominican team effort with 16 points (13 attack points; 1 block and 2 aces); following by Yonkaira Peña with 15.
Canada's Kiera Van Ryk led all scorers with 25 points.
Although Canada led in attack points (58-53), the Dominican team led in block points (11-8) and ace serves (8-2). Dominican received more points from Canada's errors (28-24)
The "Reinas Del Caribe" now face the United States in the gold-medal match on Sunday.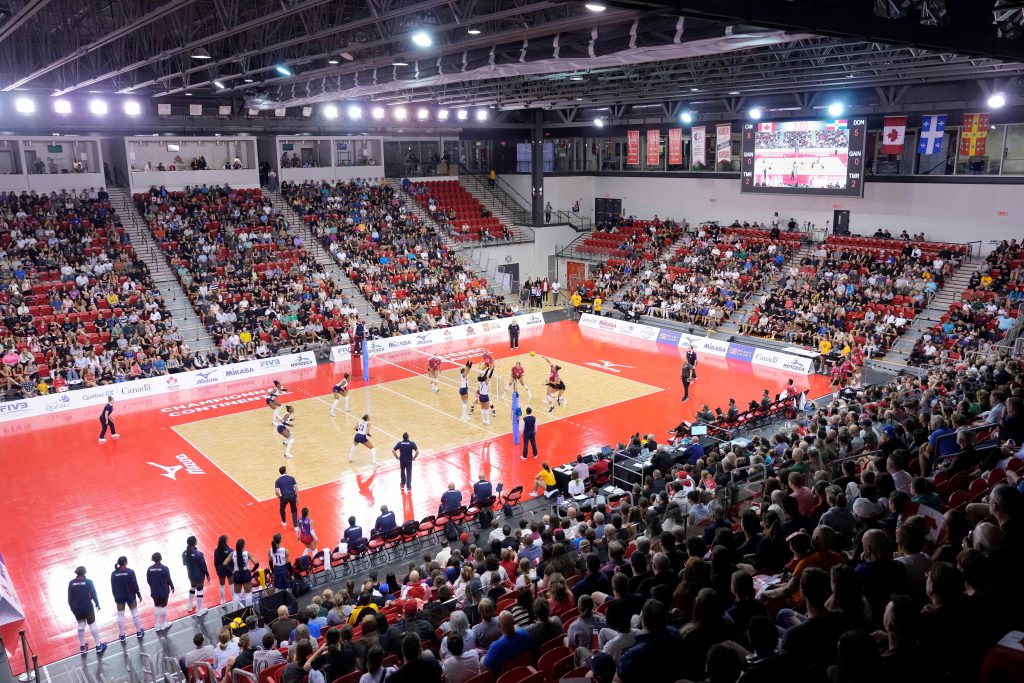 Marcos Kwiek, head coach of Dominican Republic: "It was a very difficult match. We knew we needed this victory to reach the final and secure a medal. We studied Canada extensively, the girls gave their all, and I'm happy with the work they did. I congratulate Canada for the great match. Matches against Canada are always highly competitive. We trained hard, and the girls knew what they had to do; sometimes, under the pressure of the game, a player might stray, but the instruction was for them to stick to the game plan. Now, it's time to focus on the United States."
Shannon Winzer, head coach of Canada: "It wasn't the result we wanted, but I actually thought we played pretty good volleyball. I thought at no stage did we give up. Everyone who came on court did really well and I thought we battled. It's hard to lose a game like that knowing we played pretty good volleyball, but Dominican has been playing great volleyball. They were the team that came up on top tonight. We want that bronze; our goal has been top three and we would have like to be in that gold-medal match, but we'll take a bronze. Cuba has been playing well, so we have to re-group and re-focus".