JUANA DIAZ, Puerto Rico, May 14, 2023.- Dominican Republic took the fifth place at the Girls' U19 NORCECA Pan American Cup over Canada 3-1 (19-25, 26-24, 25-14, 25-19) at Dolores Martínez Coliseum in Juana Díaz, Puerto Rico.
Dominicans recovered from falling in the first set to end the tournament with a 4-2 record and fifth place, while Canada finished sixth 2-4.
Dominican Republic dominated in the service category 11-8, and Canada in attacks 42-38 and in blocks 10-8. Dominicans scored 38 points from Canadian errors and handed out 22.
Katielle Alonzo was the leading scorer for the Dominican Republic with 19 points on 15 kills, two blocks and two aces. She was joined by opposite Ariana Rodríguez with 15 points on 12 kills and three aces, followed by outside hitter Yuseiry del Carmen Ramirez with 11 tallies.
Three Canadians also scored double digits led by team captain Taylor De Boer 18 points (13 kills, 4 blocks, one ace), middle blocker Ella Piskorz 14 points (8 kills, one block, 5 aces) and outside hitter Mary Healy 12 points (11 kills, one block).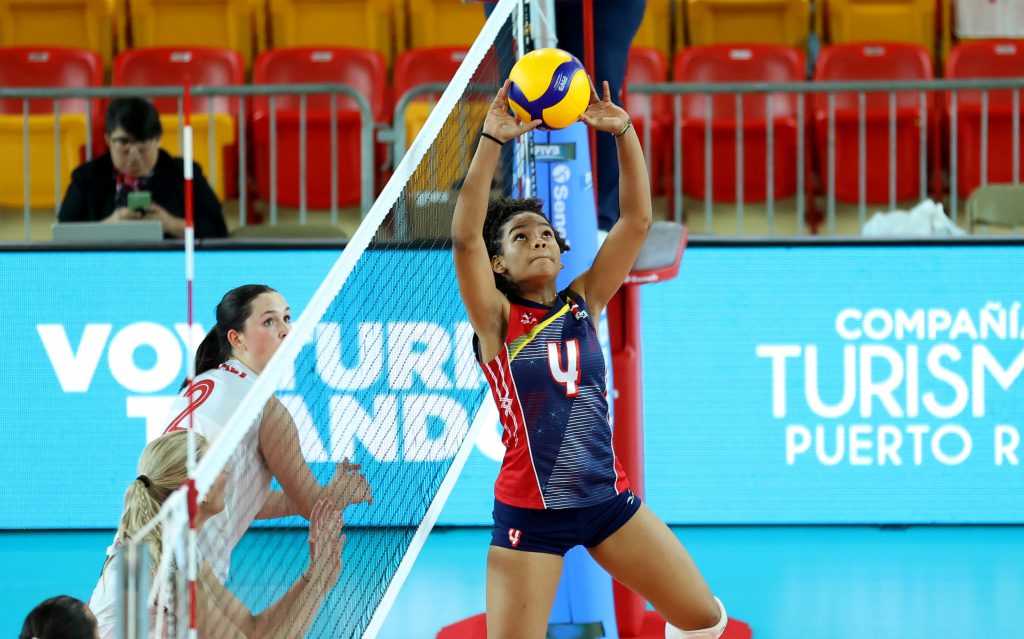 Marcos Macedo, coach of Dominican Republic: "In the first set one of Canada's middles scored on a sequence of good serves which destabilized my team, we were able to shorten the margin recovering our rhythm but there wasn't enough time. We kept the rhythm of play in the following sets, we studied Canada well and the girls executed the game play to finish in fifth place".
Christine Biggs, coach of Canada: "There's been lots of growth from our athletes and our ability to prepare, to understand and execute a match plan. I think the piece for us moving forward is developing that consistency and our endurance at this level. There's a lot of opportunity for us to get back to work for the next time".