CHARLESTON, W.Va. (Sept. 7, 2023) – The Dominican Republic took second place in its three-team pool with a 3-0 (25-21, 25-21, 25-21) win over Mexico on Thursday at the NORCECA Men's Continental Championship at the Charleston Coliseum and Convention Center.
Both the Dominican Republic (1-1) and Mexico (0-2) will play in Friday's quarterfinals.
The teams were well matched, with the Dominican Republic holding an edge in kills (39-38), blocks (10-7) and aces (3-0). Mexico gave up 23 points on scoring errors while the Dominican Republic gave up 18.
Mexico opposite Luis David Baca led all scorers with 20 points on a match-high 17 kills and three blocks. However no other player for Mexico scored more than five points.
Outside hitters Henry Antonio Lopez and Hector Alexis Cruz each had 14 points for the Dominican Republic. Lopez scored on 13 attacks and one block. Cruz had 11 attacks and three blocks.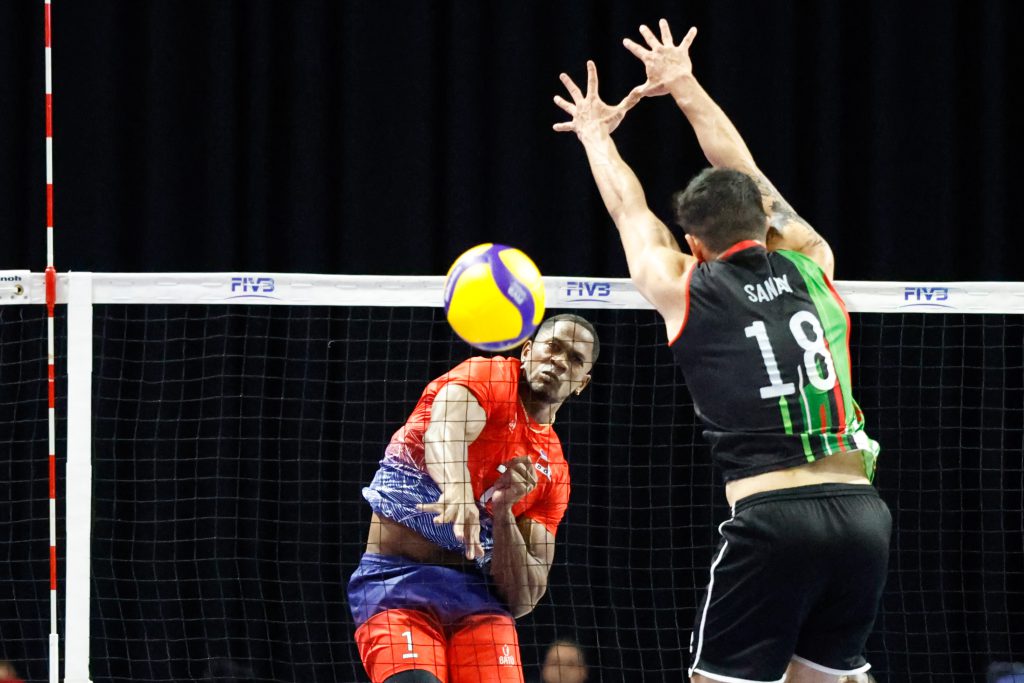 Dominican Republic Coach Jose Gutierrez Sanchez: "This match was very important for us. Beating Mexico has given us a lot of points for the rankings, which is the most important for us at this moment. Now we are enjoying the moment."
Mexico Coach Jorge Miguel Azair Lopez: "We played very badly. We didn't attack, we didn't serve, we didn't block. It was very bad."