QUEBEC CITY, CANADA. Sept 01, 2023 : Dominican Republic took care of business today, beating Mexico 3-0 (25-17, 25-10, 25-12) to advance to the semifinals of the 2023 NORCECA Senior Women's Volleyball Continental Championship at the PEPS' Amphithéatre Desjardins-Université Laval.
Dominican Republic overwhelmed Mexico in attack 34-17, blocking 13-3, as well as serving up 8 aces (compared with none for Mexico) and made one fewer error than the losing side (20-19).
Outside hitter Yonkaira Peña was top scorer for the winning side, with 11 attack points and one ace. Brayelin Martinez contributed 11 points.
Dominican libero Brenda Castillo was named "player of the game" for her outstanding defensive play.
The "Reinas Del Caribe" play home crowd favorites Canada in the semifinals on Saturday. Cuba plays the United States.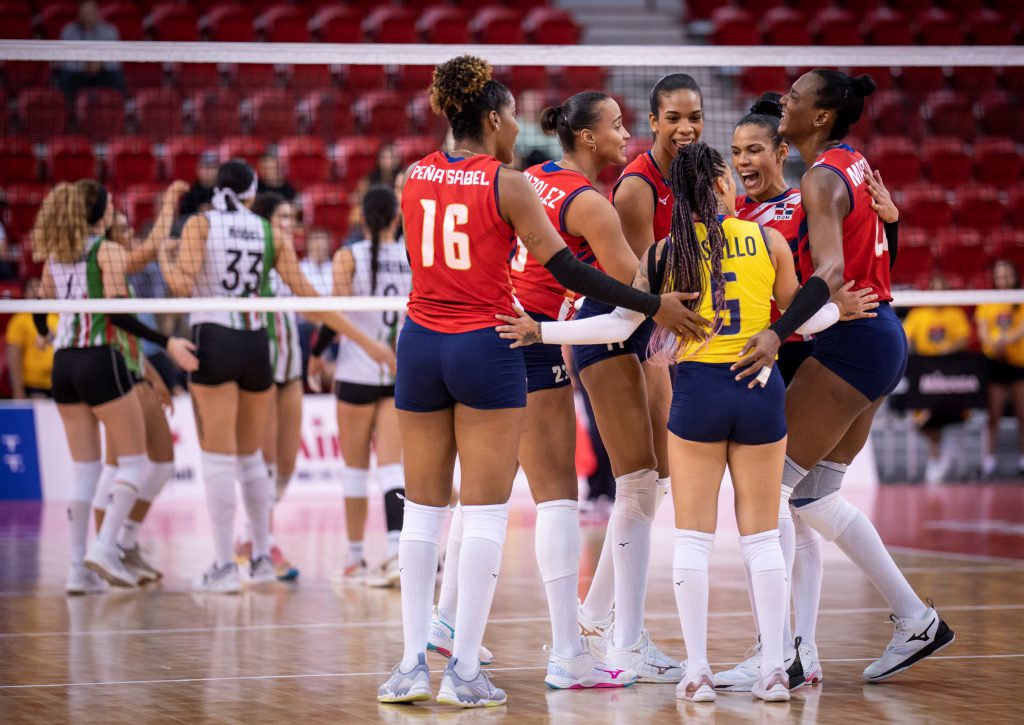 Marcos Kwiek, head coach of Dominican Republic: "It was a good match. We played very solid, very focused. The blocking was excellent. The defense adjusted well, and the players executed what we've studied. I am very satisfied with the team today. Now, it's time to prepare well for the semifinal match against Canada tomorrow."
Nicola Negro, head coach of Mexico: "Definitely a tough match for us, we know the potential of the attack of the Dominican team, but today they did a great job also in block and defense. The entered the court so aggressive against us. We could play with them in the first set, but from the second set they really made it hard for us. We know that we have some distance with this type of team and we have to work to reduce this gap. But for us, now we focus on tomorrow and we have a chance to finish fifth. We play against Puerto Rico and of course we are still not happy about the way the match turned out yesterday and now we have a second chance against them tomorrow."