COSTA DEL SOL, El Salvador, June 23, 2023.- The best eight duos of the men's Beach Volleyball Tournament at the 2023 San Salvador Central American and Caribbean Games are ready to win their ticket to Saturday's semifinals, after a hard battle in the knockout round.
Juan Virgen and Miguel Sarabia of Mexico won 2-0 (21-15, 21-9) over Ryck Webb/Martin Blake of Jamaica and advanced to meet Daniel Dyner/ Jhostin Varela of Costa Rica who left behind 2-0 (21-17, 21-19) St. Clair Hodge/Shwa Seabrookes (SKN).
In the other bracket, Noslen Diaz/Jorge Luis Alayo of Cuba, had no complications in beating Dominicans Hayerling De Jesús/Oscar Martínez 2-0 (21-7, 21-14) and they are set to face Rolando Hernández/José Gómez of Venezuela in quarterfinals, who earlier won 2-0 (21-9, 21-8) against Jesario Ebanks/Casey Santamaria (CAY).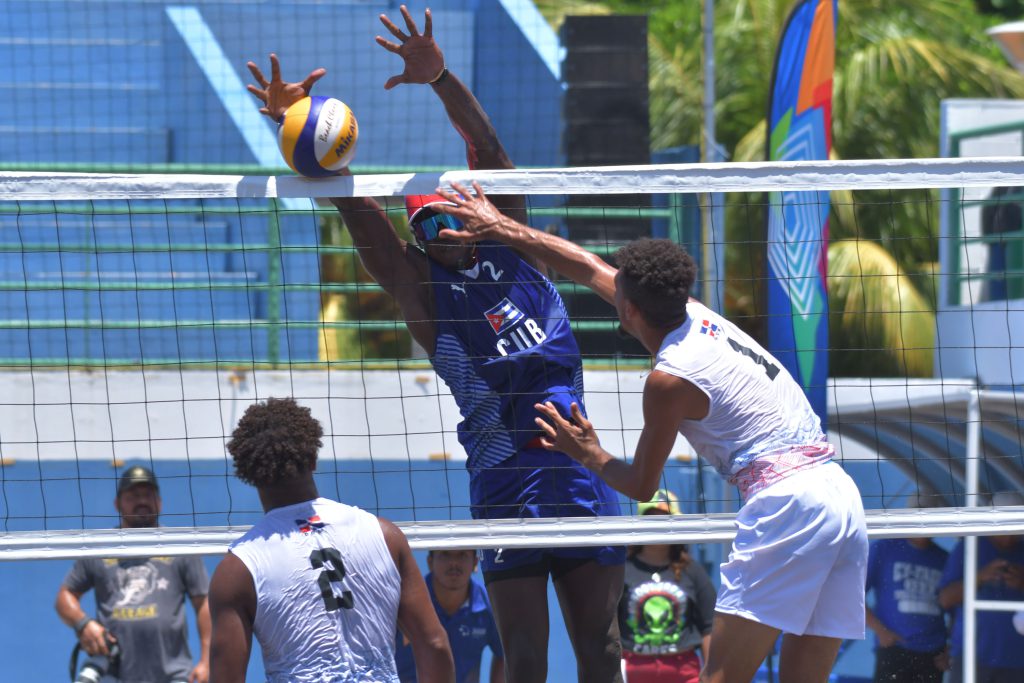 Kevin Rodriguez/ Josué Rivera of Puerto Rico won 2-0 (21-17, 21-17) over the home team of Franklin Flores and Armando Guatemala (ESA) and will look for their semifinal spot against the team of Centro Caribe Sports, Andy Leonardo/Luis García, who defeated Hati's Irvens Benjamin/Joseph Olando 2-0 (21-11, 21-19).
Colombians Juan Carlos Noriega/Yeferson De La Hoz prevailed 2-0 (21-13, 21-10) over Sheldon Descartes/Joseph Clercent of St. Lucia and will play in quarterfinals against Rubén Mora/Jefferson Cascante of Nicaragua who earlier overcame Marc Lomeli/Austin Pippen of US Virgin Islands 2-0 (21-12, 21-12).
Friday's Results
MEX 2-0 (21-15, 21-9) JAM
CRC 2-0 (21-17, 21-19) SKN
CUB 2-0 (21-7, 21-14) DOM
VEN 2-0 (21-9, 21-8) CAY
PUR 2-0 (21-17, 21-17) ESA
GUA 2-0 (21-11, 21-19) HAI
NCA 2-0 (21-12, 21-12) ISV
COL 2-0 (21-13, 21-10) LCA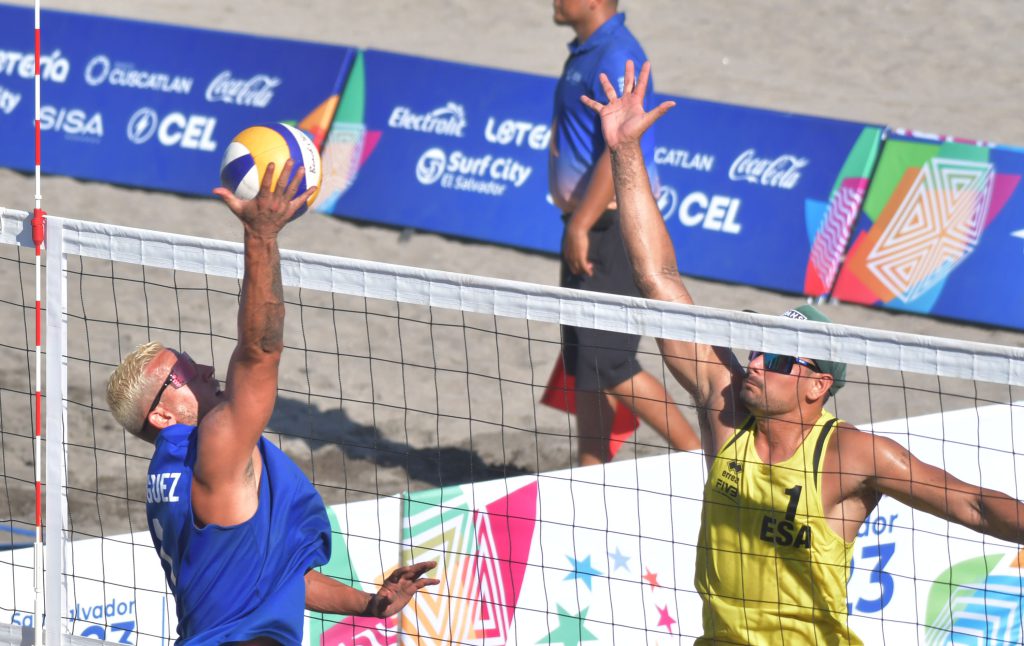 Saturday's schedule
Quarterfinals
MEX vs CRC 2:00 p.m. CC
CUB vs VEN 3:00 p.m. CC
GUA vs PUR 6:00 p.m. CC
COL vs NCA 7:00 p.m. CC
Matches for positions 9-23
BIZ vs TCI 10 :00 a.m. CC
PAN vs MQE 10:00 a.m. C2
JAM vs SKN 11:00 a.m. CC
DOM vs CAY 11:00 a.m. C2
HAI vs ESA 2:00 p.m. C2
ISV vs LCA 3:00 p.m. C2