BELIZE CITY, Belize, August 6, 2023.- The closing match of the inaugural day in the XXII AFECAVOL Central American Men's Volleyball Cup saw the most closely contested game between hosts Belize and El Salvador, with scores of 25-22/13-25/25-23/22-25/15-13 in favor of El Salvador.
In a match that extended to the fifth set at the Belize City Civic Center, the spectators were treated to a thrilling matchup that was dominated by Belize in attacks (58-57) and blocks (14-8), while both teams tied at four each in the service category.
El Salvador earned 31 points from their opponent's errors, while Belize secured 30 points from Salvadoran mistakes.
The top scorer of the match for El Salvador was Rodrigo Chávez, the outside hitter, who secured 26 points on 24 attacks, one block, and one service point.
On the Belizean side, two of their players accumulated 40 points. Outside hitter Karym Coleman scored 17 points from attacks, one from blocks, and two from serves, totaling 20 points. Meanwhile, his teammate Francis Hauze also contributed 20 points, including 16 from attacks, three from blocks, and one from serves.
On Monday, August 7, El Salvador will face Guatemala at 2:30 PM, and Belize will take on Panama at 7:30 PM.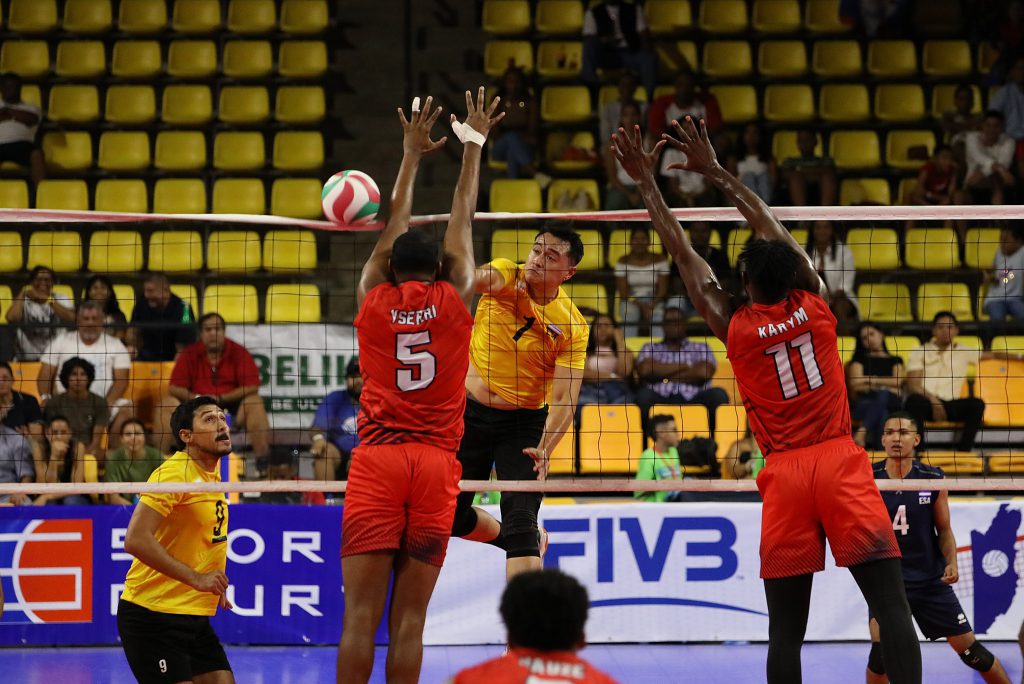 INTERVIEWS
Gabriel Linares, El Salvador's coach: "We had to start against the home team, and we knew it wouldn't be easy because they're a team that has been working together for quite some time. We knew we had to give our best, and it was reflected in the scores. We had to go to the fifth set, but in the end, we steered the ship right. We worked on our serves, which we were struggling with, and thanks to God, we managed to secure the game in our favor".
Albert Humes, Belize's coach: "The defeat tonight was very disappointing. I believe that both the players and the coaches made mistakes at some point in the game, and El Salvador capitalized on those mistakes. El Salvador did their homework studying us; they didn't use power but played intelligent volleyball, and that cost us the match".