GUATEMALA CITY, Guatemala, March 13, 2023.- Host Guatemala opened the NORCECA U19 Pan American Cup with a strong 3-0 (25-19, 25-8, 25-14) victory over Suriname on Monday night at the Guatemala City Dome.
Guatemala had no complications in their tournament debut in pool B, especially in set two, leaving Suriname with little opportunities to respond.
The home team led by a 27-21 margin in attacks, 6-3 in blocks and a huge 10-0 advantage in serves. Guatemala benefited from 32 opponent errors against 17 on their side.
Middle blocker Sergio Paz led Guatemala with 13 points on 9 kills, two blocks and two aces while opposite hitter Meson Anakaba led Suriname with 12 points on 11 kills and one block.
On day two of competition Guatemala (1-0) faces Nicaragua (0-1) and Suriname (0-1) plays against Puerto Rico (1-0).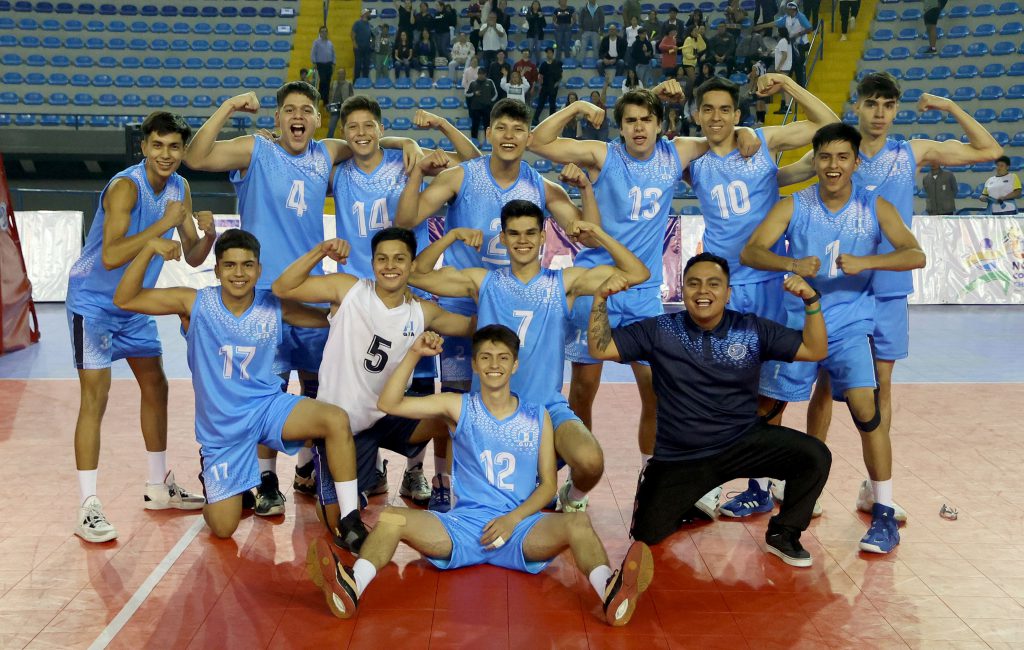 Adolfo Rivas, captain of Guatemala: "Guatemala looked powerful, we showed how much we have trained, but our nerves made us fail serves which we normally don't. Tomorrow we are going to face Nicaragua and we will give our all".
Luis Fernando Castañeda, head coach of Guatemala: "It's always good to start with the right foot, with a victory. We didn't know anything about Suriname and they boys did a good job. The fans helped the team control their nerves. One of the key elements today was directing our serves. We will prepare for the game against Nicaragua who plays strong, we have faced them on other occasions".
Brendan Hiwat, captain of Suriname: "We trained for this tournament, and I think we can do a lot better. The guys were a little bit nervous and that kicked in. Our coach told us just to play. We need to train our pass harder; it wasn't that good. Tomorrow is another day, and we must figure out where we came short".
Antoine Vliet, head coach of Suriname: "My guys didn't play well, I think it was the nerves. I don't know what happened in the second and third set. We need to come back stronger, this is just the beginning".