POZA RICA, Mexico, November 7, 2023.- Guatemala topped Honduras in straight sets 25-20, 25-18, 25-12 in opening day at the NORCECA Boys' U17 Championship in Miguel Hidalgo Gymnasium of Poza Rica, Veracruz, Mexico.
Guatemala and Honduras compete in Pool A, the top two teams of each pool will move directly into semifinals and qualify to the FIVB Boys' U17 World Championship to be held in 2024.
Guatemala slowly gained more control over Honduras after the first set, to finish with advantages in kills (34-20), blocks (7-4) and aces (8-6). Guatemala scored 26 points on Honduras' errors and handed out 20.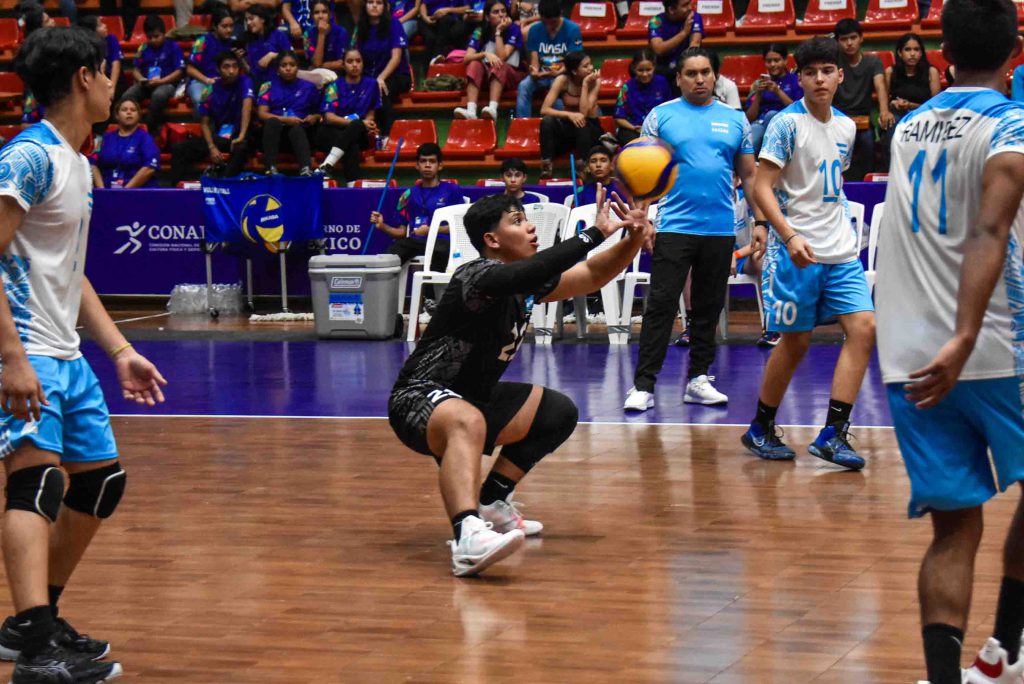 The top scorers on both teams, outside hitter Juan Menendez of Guatemala and team captain Saul Coca of Honduras, scored 13 points each. Menendez had 8 kills, 2 blocks and 3 aces, while Coca scored 12 kills and one ace.
Also contributing to Guatemala's victory were José Asencio and Luis Mendizabal added 12 and 11 points respectively.
On Wednesday Guatemala will face Costa Rica and Honduras plays against host Mexico.
Guatemala's captain, Luis Mendizábal, said, "It's important to start the tournament with a 3-0 victory, it was pretty good for the first game, but we need to be more consistent for the upcoming matches. I'm proud of my team. We need to improve our serving, which was our biggest weakness today".
Saul Coca, captain of Honduras stated, "I expected more from us; we were nervous and couldn't control it, leading to many errors. Unfortunately, the game slipped away from us. We're going after the victory in the next match".