SANTIAGO, Chile, October 22, 2023 – Chile achieved a historic victory at Pan American Games by defeating Colombia 3-0 (29-27, 25-23, 25-7) in the Women's Volleyball tournament of Santiago 2023 at the Arena Parque O'Higgins.
Chile delighted the home crowd coming from behind in the closing moments of the first two sets. Chile took the first set from Colombia (23-24) in a dramatic finish that extended to 29-27, and in the second set, they made a comeback from a four-point deficit (18-22) to finish 25-23.
Chile completely outplayed Colombia in the third set, jumping to a 12-1 lead and dominating the set 25-7.
Chile, with a 1-1 record in Group B, will conclude the preliminary stage against Mexico (1-1), while Colombia, with a 0-2 record, will face the undefeated defending champions, Dominican Republic.
Chile outperformed Colombia 50-29 in attacks, 6-3 in blocks, and 9-3 in service points. Colombia made fewer unforced errors than Chile (14-22).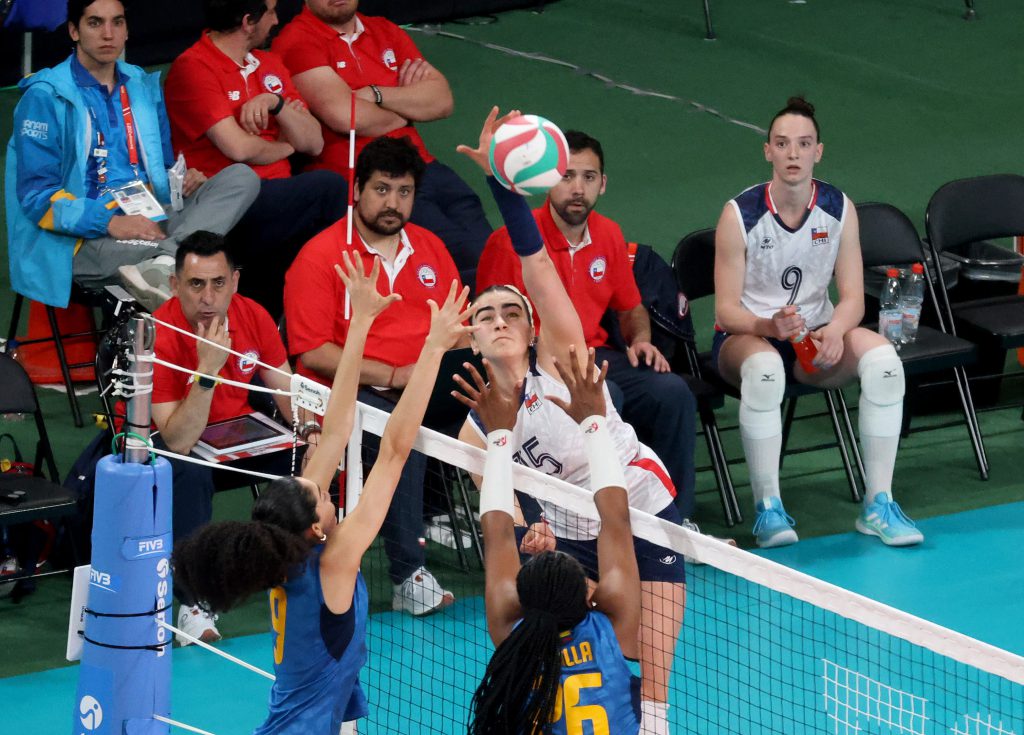 The top scorer of the match was Chile's Beatriz Novoa with 24 points (20 attacks, 3 blocks, one service ace), the highest in the tournament so far. She was accompanied by Petra Schwartzman with 15 points (13 attacks, 2 service points).
Colombia's leading scorer was Maira Ospino with 10 points (9 attacks, one block).
Beatriz Novoa, the captain of Chile, expressed with excitement, "For me, it was insane to play in this venue, to see all my people here, cheering us point by point. The truth is that it has been beautiful, and I am super happy. As a team, everything just ran well; we were very united, and that was something we were looking for, and that's why I'm very happy, for my teammates and for all what we did today".
Colombia's coach, Antoni Rizola, said, "My team deserves no criticism. It's a young team that played at a very high level of volleyball in the first two sets, and with only two starting players, they had the opportunity to close them. Without any experience, it was difficult for them to find their rhythm in the third set".