ORLEANS, France, June 24, 2023.- Canada concluded its second week of Volleyball Nations League in Orleans, France, with a 0-3 (17-25, 21-25, 21-25) loss to the home side.

France, 2020 Olympic champions, led in attack (51-38) points and blanked Canada's block (5-0), while the teams were even on service points (4-4), and France made a couple more errors than Canada.

Stephen Maar (14) and Arthur Szwarc (13) led Canada in points; while Trevor Clevenot (17) and Jean Patry (16) were top contributors for the winning team.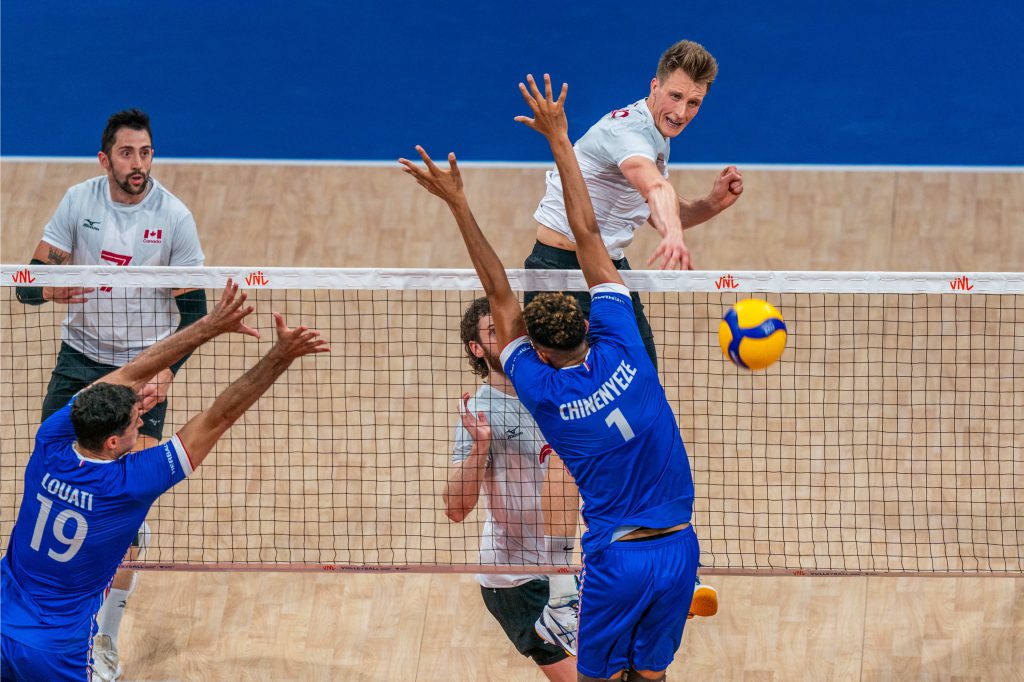 Canada has two wins and six losses so far in VNL 2023. Although Canada has completed the second phase of men's VNL, one day remains of week 2 matches.
The women's tournament resumes on Tuesday, June 27, and Canada's men's team's next phase begins July 05 in Philippines.
View all match stats here: https://en.volleyballworld.com/volleyball/competitions/vnl-2023/schedule/16175/

Standings: https://en.volleyballworld.com/volleyball/competitions/vnl-2023/standings/men/