GUADALAJARA, Mexico, August 20, 223 – Canada's opposite hitter Isaac Heslinga was named the Most Valuable Player (MVP) of the XVI Men's Senior Pan American Volleyball Cup for being one of the key players in leading his team to conquer the gold medal.
Heslinga was the top scorer for his team in almost every match of the tournament, and in the gold medal match against Brazil, he scored 14 points.
Brazil, second place of the event, received three individual awards. Darlan Ferreira was named Best Server and Best Opposite, while Matheus Silva was recognized as the Best Setter.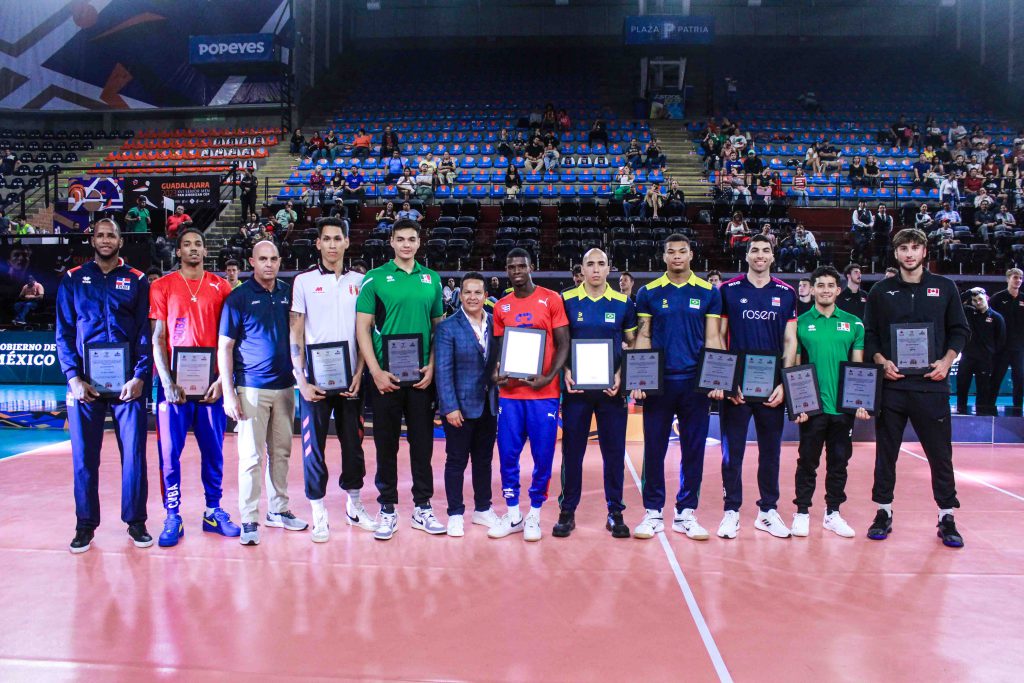 Mexico also received three individual recognitions. Axel Téllez was the Second Best Blocker, and libero Hiram Bravo earned the awards for Best Libero and Best Defense.
From Cuba, José Miguel Gutiérrez was awarded as the Second Best Attacker, and Alain Gorguet received the award for Best Receiver.
Wilfrido Hernández from the Dominican Republic was the First Best Attacker. From Peru, Daniel Urueña was recognized as the First Best Blocker, and Vicente Parraguirre from Chile was the tournament's Best Scorer.