Managua, Nicaragua, September 12, 2023 – Kevanna Sebastian, a player from Belize, has become an internet sensation due to her use of sunglasses during the XXII AFECAVOL Women's Central American Volleyball Cup in Nicaragua.
Born in 1998 (25 years old), has already played more than 40 matches with the Belize national team, but it's during this competition that she has attracted attention for a particular accessory she uses while playing.
It's her eye-catching sunglasses that she wears due to a vision problem, making the Belizean middle blocker the talk of volleyball forums and even on Volleyball World social media.
"I have a curve in my right eye. My left eye is stronger. My eyes are very sensitive to bright lights; they give me headaches that lead to migraines. I have trouble driving at night with bright car lights, and my glasses adjust to the light's brightness to protect my eyes."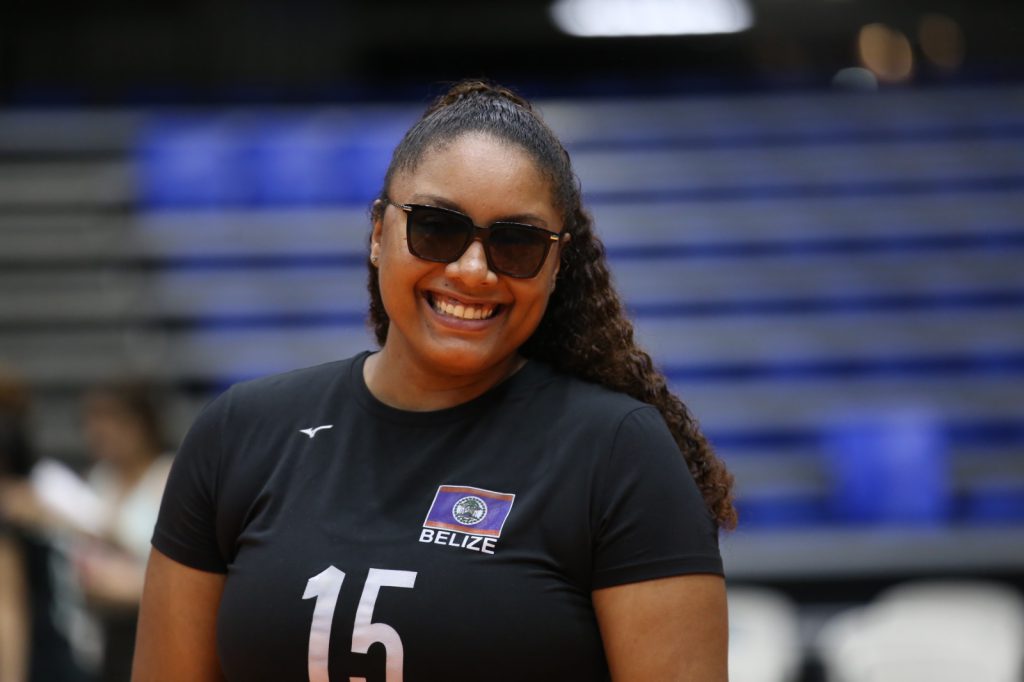 "I started wearing glasses in 2018, but they were regular ones. My vision worsened, and my eyes are very sensitive. If I'm not wearing my glasses, I get a headache, and after that, it turns into a migraine, and then I can't do anything. What my glasses do is remove the glare and bright light, simply."
Due to this condition, the use of these glasses had to be evaluated by the event's medical committee, and they approved their use during the Central American Championship, without imagining that this would set a precedent in the history of international volleyball.
"It's not a luxury, they're just glasses, but they are medical prescription. I received them a couple of months ago; before that, I only had glasses for bright light. About three months ago, I started using them. While I was playing, bright light used to affect me a lot; if it hit my eyes directly, I couldn't see. But now I have no problems, and it doesn't affect my play; they are comfortable, and there's no issue in using them."
Kevanna is aware of the effects of her condition, but that doesn't stop her from representing her country and motivating the younger generations. Thanks to her new glasses, she can continue playing without any side effects.