SANTIAGO, Chile, November 3, 2023.- Mexico defeated Puerto Rico in five sets 3-2 (25-21, 22-25, 25-21, 28-30, 16-14) in the classification match to face the Dominican Republic for the fifth place of the Men's Volleyball tournament at Santiago 2023.
On Saturday, Mexico and the Dominican Republic will play for fifth place of the tournament, while Puerto Rico and host Chile will compete for seventh place.
Mexico outperformed Puerto Rico in attacks (68-59), blocks (10-7), and serves (5-2), but gave away more points on errors than Puerto Rico (43-33).
Outside hitter Mauro Fuentes led Mexico's offense with 24 points, alongside opposite Luis David Hernandez with 23 points and outside hitter Jorge Hernandez with 14 points.
For Puerto Rico, team captain Pelegrin Vargas was their top scorer with 21 points. Opposite Jamal Ellis and outside hitter contributed 18 and 11 points, respectively.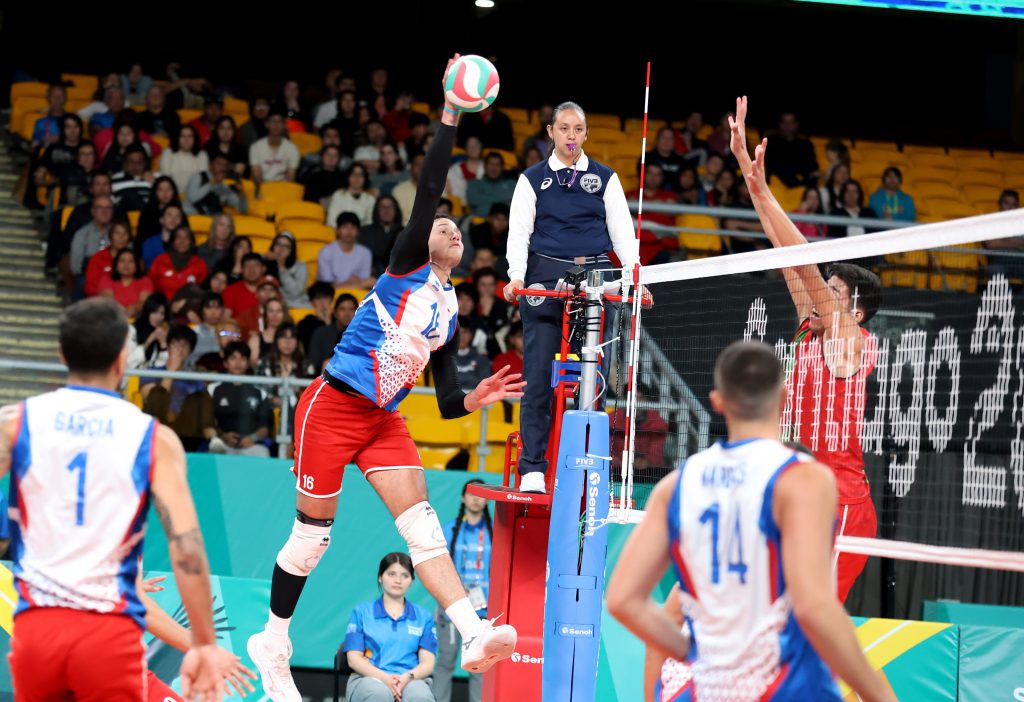 Puerto Rico forced the tie-break in a dramatic fourth set, leading by three points (23-20), which Mexico extended to a 30-28.
In the tie-break, Puerto Rico lost the match point to Mauro Fuentes, who carried Mexico from a three-point deficit (11-14) with four consecutive kill points and Miguel Garcia closed it with a block.
Mauro Isaac Fuentes, Mexico's top scorer, said about the dramatic finish "I think it was a moment of high adrenaline, and all my teammates were willing to do what we had to do, it wasn't just me. We combined the four actions, offensive, defensive, blocking, where all my teammates were involved. I believe it was a good team effort, and this is what I would like to leave for everyone".
Puerto Rico's captain, Pelegrin Vargas, said, "In sports, there are moments of agony and moments of happiness. It could have been us, but today Mexico won a tight tie-break. I think we must use this to learn, to improve for the future. These are things that happen in sports, and that's why everyone competes and always gives their best, and we certainly did the same. We go with our heads held high, but I am sad about the result".