EDMONTON, CANADA. Sept. 23, 2023:  WATCH LIVE Mexico defeated Canada in five sets today at the NORCECA Pan American Cup Men's Final Six, September 19 to 24 at the Flair Airlines Hangar (Expo Centre), in Edmonton, Alberta.
Canada had a slow start but gained confidence in front of their home crowd to force a tie break, but Mexico finished off the host team in the decisive final set – score was 3-2 (25-20, 28-26, 20-25, 23-25, 15-9).
Mexico won the match, but Canada advances to the gold-medal final based on their record in round-robin play this week. The final will be Canada vs. USA, and Mexico will play Cuba for the bronze medal.
Canadian Christopher Byam led scoring for his team with 20 points.
Luis Hernández Baca of Mexico scored 19 points for the winning side.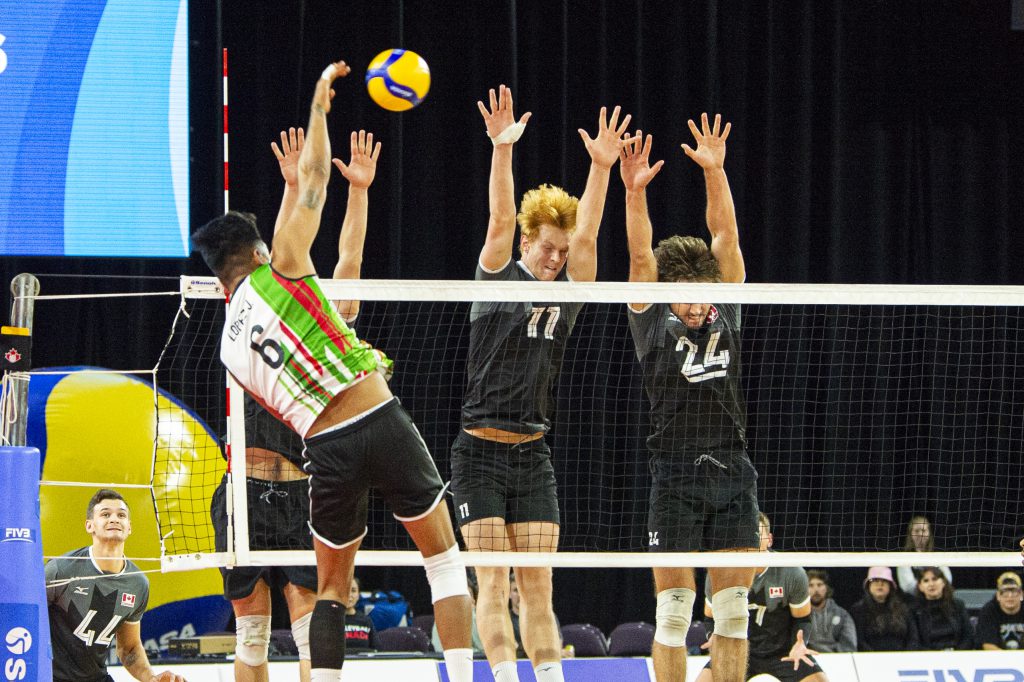 Canada led in attack points (58-56), blocking (12-7) and service aces (7-3), but Canada made significantly more errors than Mexico (45-28).
Jorge Azair, head coach of Mexico: "We wanted to win 3-0 to play in the final, but I proud that the team played well and was more disciplined today. Tomorrow will be a strong match because Cuba is a strong team. It will be a good game for us."
Dan Lewis, head coach of Canada: "It was very difficult to do what we had to do tonight because Mexico is a very experienced team. … We only had to win one set and we were down, so I'm proud of our guys for handling the stress of that situation."