TLAXCALA, Mexico, October 10, 2023.- Canadians Sarah Pavan and Molly McBain and USA's Miles Evans and Chase Budinger earned a second chance at the 2023 FIVB Beach Volleyball World Championships on Tuesday by winning their 'lucky loser' matches in Mexico and remaining alive in the tournament.
With 32 of the 48 teams that started the tournament in contention, the Round of 32 will be played on Wednesday across the cities of Tlaxcala, Apizaco and Huamantla, opening the elimination rounds of the event, which will continue until Sunday, when the medal matches will be held.
Reuniting the eight lower-ranked third-placed teams from the pool stage, the 'lucky loser' round featured four matches per gender on Tuesday.
In the women's field Olympian Sarah Pavan with partner Molly McBain defeated Ariana/Karelys of Ecuador 2-0 (21-13, 21-10) in Tlaxcala.
Mexicans Atenas Gutiérrez and Abril Flores were eliminated after falling 1-2 (18-21, 21-19, 10-15) against Klinger D./Klinger R. from Austria.
In Apizaco, Americans Miles Evans and Chase Budinger eliminated the last Mexican team in the event, defeating Juan Virgen and Miguel Sarabia 2-0 (24-22, 21-19).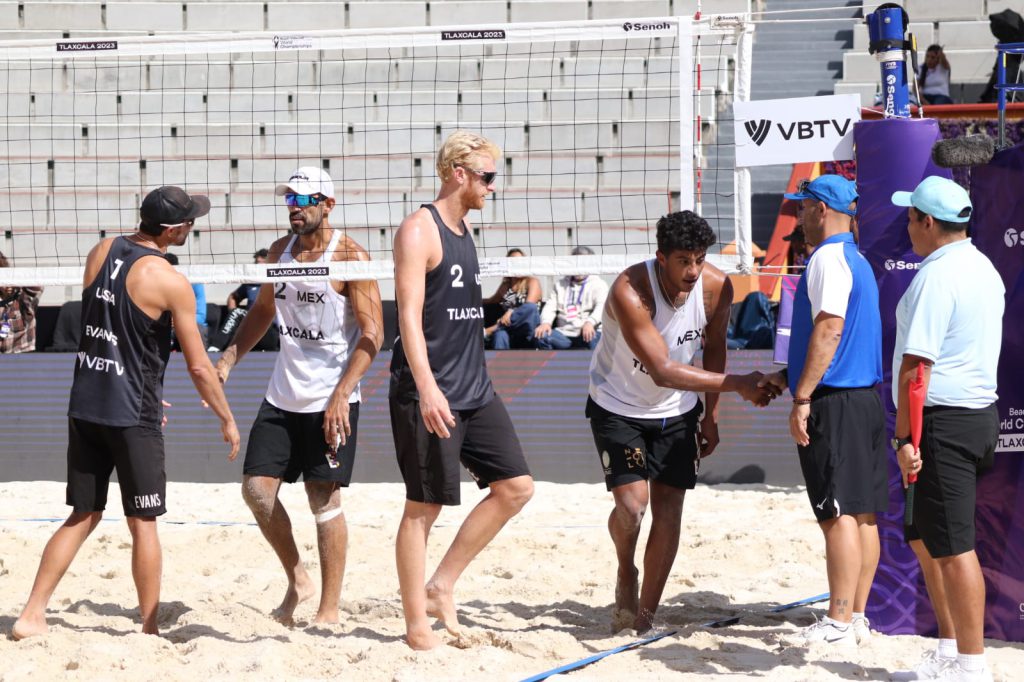 NORCECA teams still in competition: WOMEN Kristen Noth/Taryn Kloth USA, Sara Hughes/Kelly Cheng USA, Melissa Humana-Paredes/Brandie Wilkerson CAN, Julia Scoles/Betsi Flint USA, Terese Cannon/Megan Kraft USA, Sarah Pavan/Molly McBain CAN. MEN Miles Partrain/Andrew Benesh USA, Trevor Crabb/Theodore Brunner USA, Jorge Luis Alayo/Noslen Diaz CUB, Samuel Schachter/Daniel Dearing CAN, Miles Evans/Chase Budinger USA.