Guadalajara, August 18, 2023.- Peru prevailed in five exciting sets against Puerto Rico (22-25, 25-22, 31-29, 17-25, 15-11) in the first match of the classification of positions from 7 to 10 at the XVI Men's Pan American Volleyball Cup.
Puerto Rico commanded all the skills of the game thanks to the advantage acquired in the fourth set with a 25-17 score. Puerto Rico was better in attacks 64-61, 14-10 in blocking and 5-4 in aces, but this numbers were not enough to take the match away from Peru, who had 35 points in their favor due to errors from their opponent against their 29.
Sebastian Blanco was the top scorer for Peru with 22 points, captain Eduardo Romay finished with 17 points and Benny Bernaola 13 points. For Puerto Rico, Omar Hoyos finished with 24 points, Jamal Ellis with 17 and Klistan Lawrence with 15.
Peru will play for seventh place in this event, facing the winner of the match between the Dominican Republic and Cuba.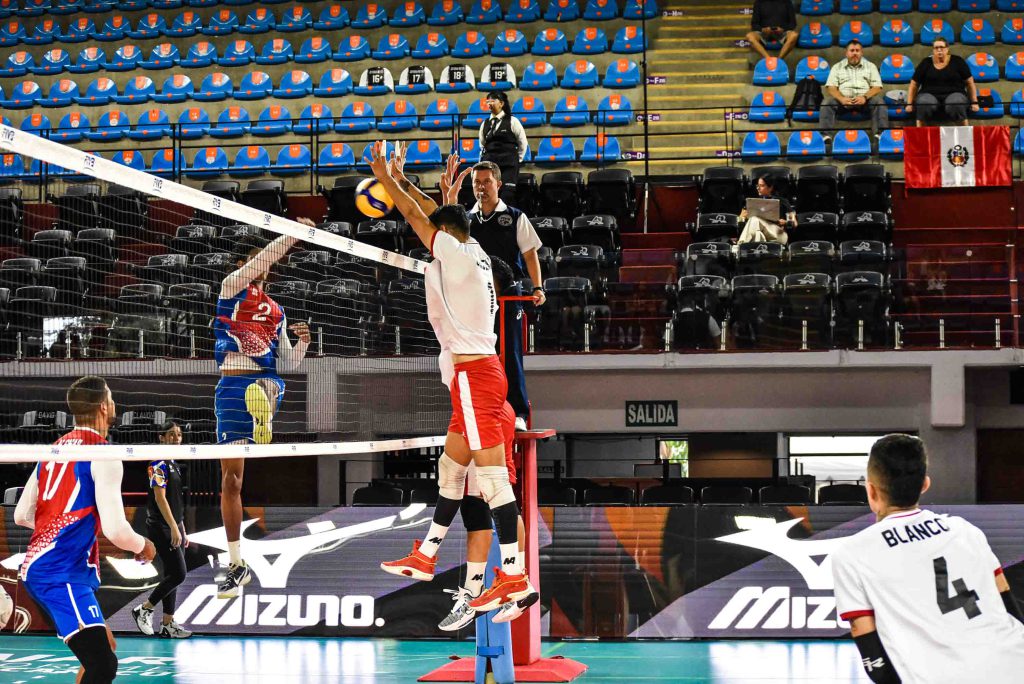 Juan Carlos Gala, coach of Peru: "I have seen how the team has been growing and improving during the competition, and that is extremely important because we can continue playing with other rivals and at another level. I am happy with the improvement shown by the team. We go out and play one on one against any team".
Eduardo Romay, captain of Peru: "This match was important to climb in the ranking and personally and for the team it was a revenge, because in the last Pan American Cup the match finished 2-3, but in favor of Puerto Rico; now we returned the favor. Sometimes you can tell when we're having a hard time finding the rhythm, but having a slow start and then finding it and getting the result is important to us."
Sebastian Blanco, Peru's top scorer: "At first I was very nervous, I felt that I had a lot of pressure in the game and I had to assume what the coach had told me. I started from less to more and the work I've done these days has been reflected in today's result".