CHARLESTON, WVa., USA (Sept. 10, 2023) – Suriname met its goal of winning a set and Puerto Rico finished the tournament with victory on Sunday at the NORCECA Men's Continental Championship at the Charleston Coliseum and Convention Center.
Puerto Rico beat Suriname 3-1 (25-11, 21-25, 25-19, 25-14) to finish the tournament in sixth place at 2-4. Surname (0-4) finished seventh.
Puerto Rico led in attacks (59-41) and aces (4-1) and scored 27 points on Suriname errors while committing 20 of its own.
Puerto Rico's Klistan Lawrence led all scorers with 25 points on a match-high 24 attacks and one ace. Outside hitter Axel Melendez added 10 points on 10 attacks.
Opposite Zefanio Breinburg paced Suriname with 18 points on 16 attacks, one block and one ace. Outside hitter Ethan Asimia added 14 points on 11 attacks and a team-high three blocks.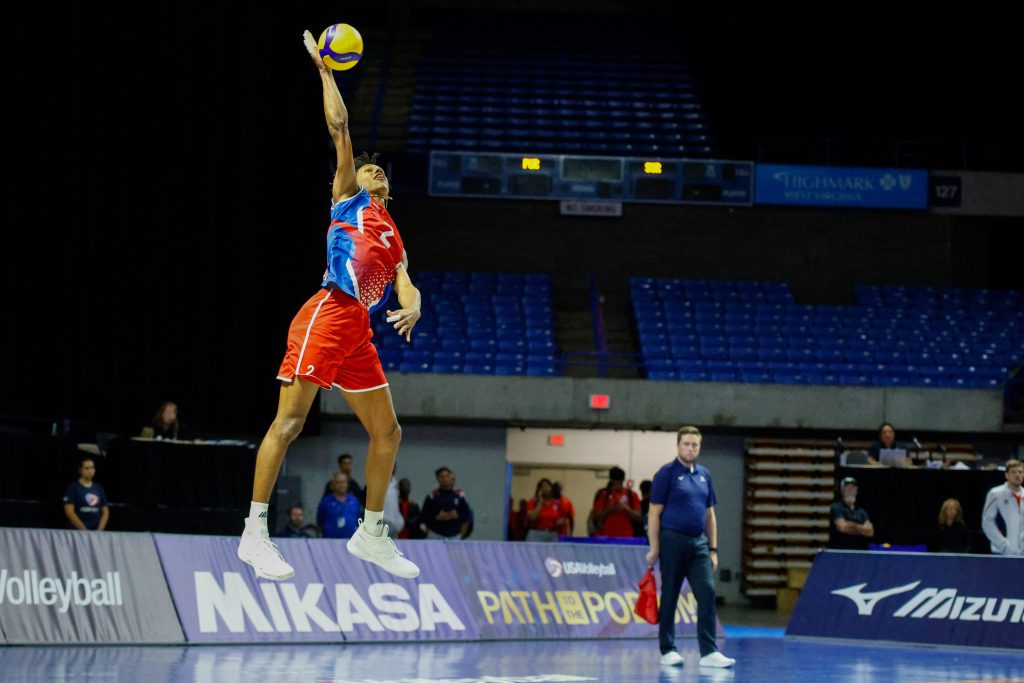 Puerto Rico Captain Omar Hoyos: "We have a very young squad, and I was glad we were able to finish the tournament with a win. We had a lot of tough matches, but I think we grew as a team. We had no practices coming into this tournament. Our first practice was the first day of the tournament. Every day we grew together. We communicated with each other. Our chemistry got a lot better. I am glad to be a part of this team and there are many tournaments to come so I am excited about that."
Suriname Coach Carlos Orta Fellove: "I am happy. I said at least I want to win a set and tonight we won a set, so I am happy."