DURANGO, Mexico, June 10, 2023.- Puerto Rico earned their first win at the 2023 NORCECA Men Final Four beating Guatemala 3-0 (25-22, 25-18, 25-22) on Saturday at Auditorio del Pueblo in Durango, Mexico.
Puerto Rico improved its record 1-1 and Guatemala is now 0-2.
Puerto Rico had to recover from a four-point deficit the entire third set where Guatemala reached atop 20-16 until Puerto Rico ended in a three-set win.
The winners led with a sizeable 44-29 advantage in kills, as well as in blocks with 10-4. Both teams scored three points from serves while Guatemala benefited from 26 opponent errors against 18.
Three players from Puerto Rico ended with double digits, led by team captain Pedro Molina 16 points (13 kills, one block, two aces), middle blocker Jonathan Rodriguez 13 points (9 kills, four blocks) and opposite Klistan Lawrence 10 points (9 kills, one block).
Guatemala's team captain Carlos Lopez led his team with 15 points on 13 kills, one block and one ace, followed by opposite hitter Erik Flores and middle blocker Jason Hernandez with 9 and 6 points respectively.
On the last day of the event, Puerto Rico plays against host Mexico and Guatemala faces Dominican Republic.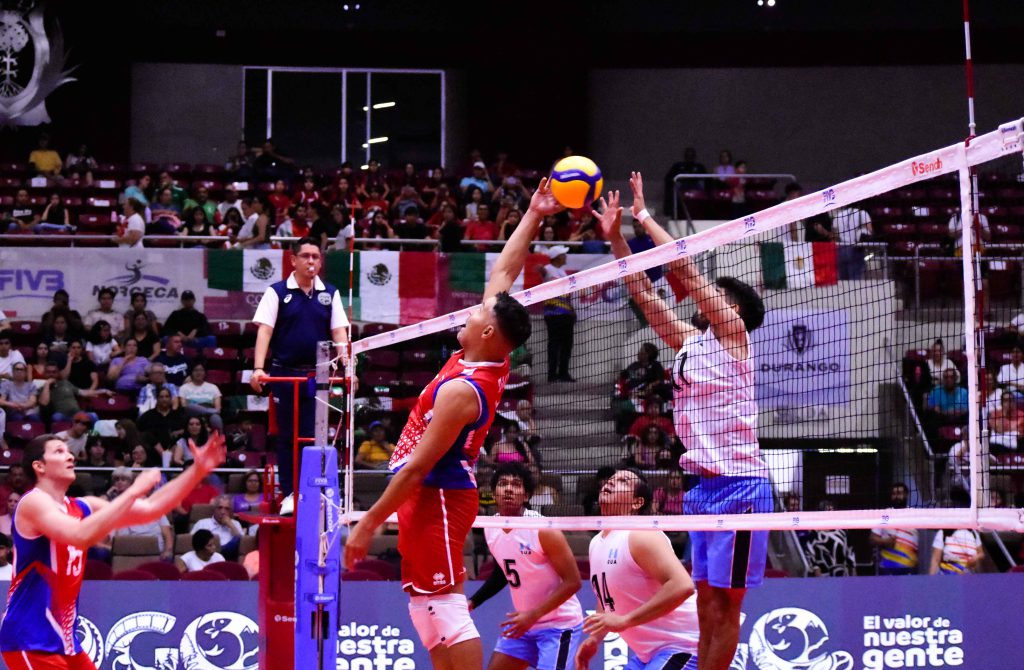 Puerto Rico's captain Pedro Molina said "this is a new team, with little practice and we are trying to improve, focusing only on our side of the court no matter who is our opponent. We came from behind to close in three sets still finding our rhythm".
El capitán de Puerto Rico Pedro Molina dijo "este es un equipo nuevo, con poco tiempo de práctica y estamos tratando de mejorar, enfocándonos en nuestro lado de la cancha sin importar el rival. Venimos de abajo para cerrar en tres sets".
"We are committing too many errors, it's evident that we lack practice" indicated coach Jamille Torres of Puerto Rico. "The good thing today was that we came from behind in the first and third sets, we advanced with character. Tomorrow we are going to war against Mexico".
Erik Flores opposite hitter of Guatemala expressed it was a good match and with good moments but "we lacked rhythm to close the sets, mostly in the third which we led the entire time, with ups and downs; the team here is not complete and we don't have changes so new legs can come in to stabilize the group" .