POZA RICA, Mexico, November 7, 2023.- Puerto Rico opened the first edition of the Boys' U17 Championship defeating the Dominican Republic 3-1 (21-25, 25-21, 25-12, 25-16) at the Miguel Hidalgo Gymnasium.
The tournament will run from November 7 to 12 and will qualify four teams for the FIVB 2024 U17 Men's World Championship.
Puerto Rico recovered from a slow start after losing the first set, earning their first victory in Group B with a 55-33 advantage in attacks, a sizable 11-5 margin in blocks, and 9-2 in points from serves. Dominican Republic scored 34 points from Puerto Rico's errors and gave away 21.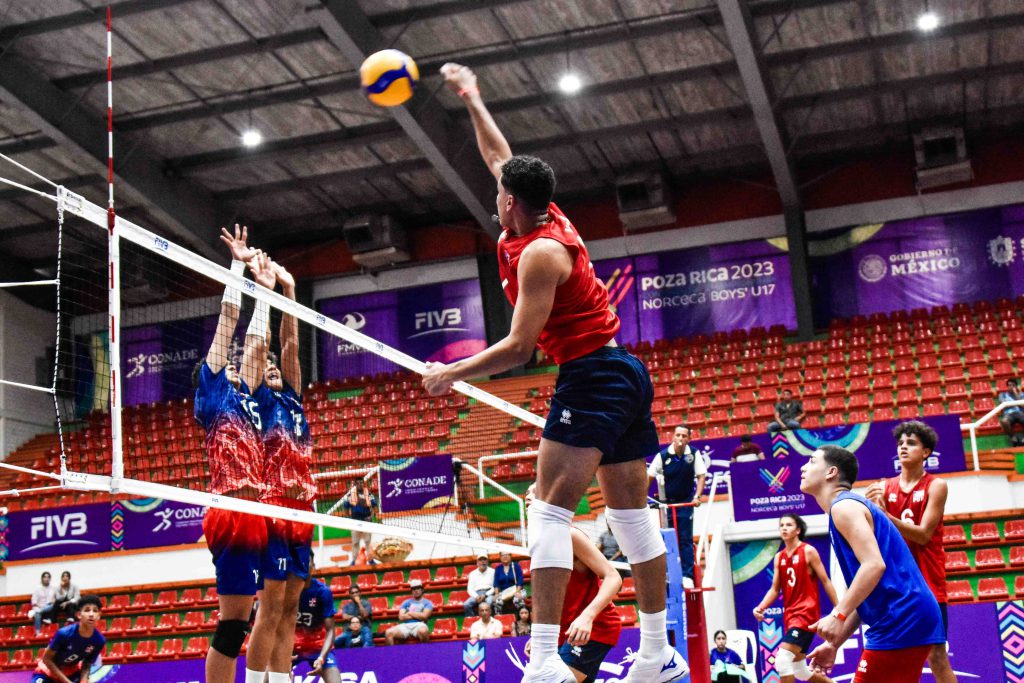 Outside hitter Maximiliano Aponte led Puerto Rico with 16 points, on 14 attack points and two direct service points. Additionally, opposite hitter Erick Vazquez, contributed 14 points, on 10 attack points, one block, and 3 direct service points, followed by outside hitter Adrián Carrillo, with 13 points, on 10 attack points and 3 direct service points.
Dominican Malik Britton led all scorers with 21 points, on 18 attack points, two blocks, and one direct service point.
On Wednesday, Puerto Rica meets with Nicaragua and Dominican Republic with Cuba.
Gustavo Alvarez, captain of Puerto Rico, expressed, "In the first set, our problem was anxiety, emotions took control a bit. In the following sets, we found our rhythm, and we performed much better".
Allen Baldera, captain Dominican Republic, said, "In the first set, we had a very good reception, which helped us with our attacks. After the first set, our reception failed a bit, and we ran out of options".