SAN SALVADOR, El Salvador, July 7, 2023.- Puerto Rico beat Colombia 3-1 (25-23, 25-15, 8-25, 25-18) in semifinals to reach the Women's Volleyball tournament Gold Medal match at the 2023 San Salvador Central American Games.
Puerto Rico (4-1) will battle for the CAC gold against reigning champions Dominican Republic who earlier won their semifinal match to Cuba who will play Colombia (3-2) in the bronze medal match.
Puerto Rico has reached the title match on five other occasions since the inception of the Games, losing four of them to the Dominican Republic and one to Mexico.
Puerto Rico trailed on six points (19-23) to win the first set 25-23 with spectacular defense only to go on into the second to storm past Colombia with a comfortable advantage. The third set was a totally different story, where Colombia entirely controlled after showing a significant improvement finishing with a huge advantage 25-8. In the fourth and final set, Puerto Rico reached a comfortable five-point lead (18-13) , impossible for Colombia to catch up.
Despite Colombia's comfortable 12 to 6 margin in blocks, a slight advantage in points from aces 3-2 and committing fewer unforced errors, 22 against 26, Puerto Rico was the one to progress into the gold medal match scoring 53 attacking points against 40.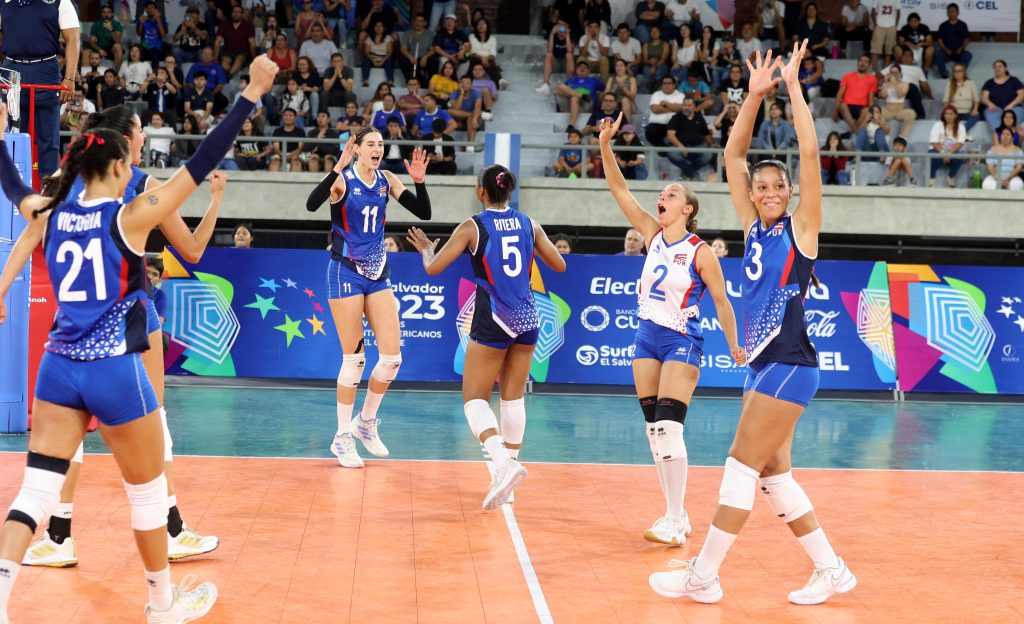 Opposite Brittany Abercrombie of Puerto Rico scored a match-high of 21 points on 20 kills and one ace. Outside hitter Elaine Vazquez also contributed to the win with 14 attacking points. Middle blocker Paola Rojas added 9 points, 4 of them from blocks.
Colombia's opposite hitter Dayana Segovia and outside hitter Ana Karina Olaya scored 16 points each. Dayana on 10 kills and four blocks; Ana Karina on 15 kills and one ace. Middle blocker Valerin Carabali also scored double digits, adding 10 points from kills.
Shara Venegas, Captain of Puerto Rico: "We had a good preparation, the team was focused, and we didn't lose composure, even if we lost the third set by a huge score, they played well. In the fourth set we showed experience, we were calm and confident to come out with the victory".
Fernando Morales, Head Coach of Puerto Rico: "Goal succeeded, we wanted to reach the final and rematch Dominican Republic, we are going to give our all against a great team. I told my girls that they needed to be aggressive from the first set because we were used to it coming out of a competitive group, it worked to move forward. I don't know what happened in the third set, but the bench did a good job giving our starters a rest so they could mentally reset and come back strong".
Antonio Rizola, Head Coach of Colombia: "We were up by four points in the first set, that first set represented a lot for the team, it decided the outcome. I am happy with the team; we have four athletes who aren't starters and they represented Colombia well".