EDMONTON, CANADA. Sept. 23, 2023: WATCH LIVE Puerto Rico managed a five-set win today over Dominican Republic at the NORCECA Pan American Cup Men's Final Six, September 19 to 24 at the Flair Airlines Hangar (Expo Centre), in Edmonton, Alberta.
The Puerto Rico pushed the Dominican team to overtime in the tie-break, with the score ending 3-2 (25-23, 22-25, 25-16, 16-25, 16-14).
The teams were evenly matched, Dominican had one more attack point (56-55) and one more ace (4-3), while Puerto Rico led in blocks (17-14). Errors were the same at 29 points each.
Klistan Lawrence scored a match-high 28 points (24 attacks, three blocks and an ace).
Moises Ortiz Valdez was top scorer for Dominican Republic with 17 points.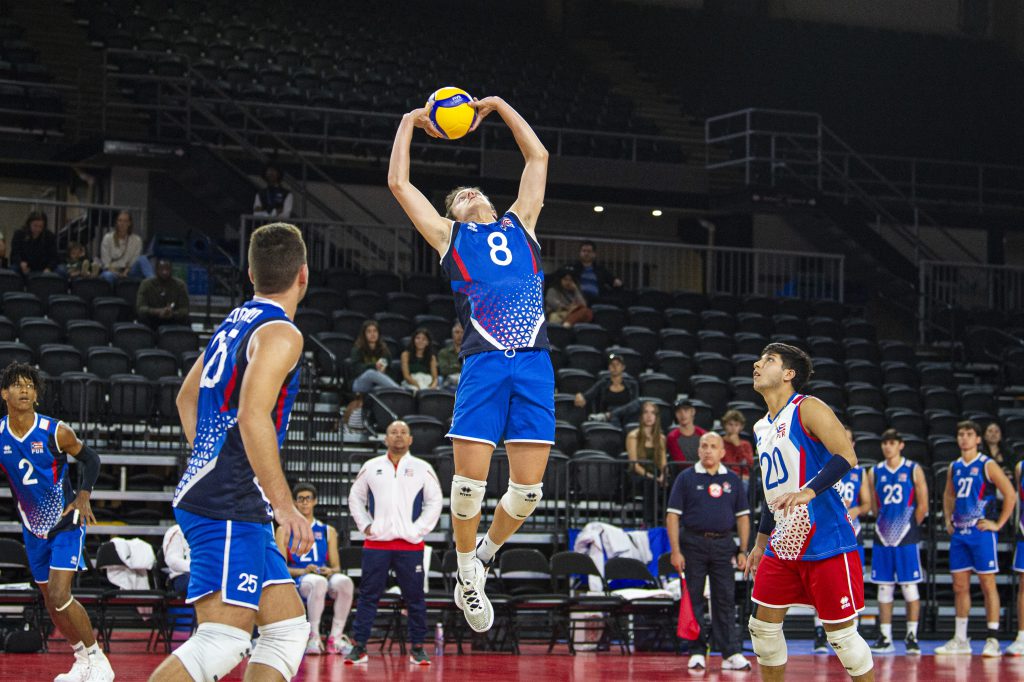 This was Puerto Rico's second win, while their opponent is still searching for a victory. Finals are held on Sunday.
Gerardo de Jesus Sanchez, head coach of Puerto Rico: "We won, but I don't think we played that well today. I think the guys are tired, even though we didn't practice this morning. Dominican played well – both teams are the same and are young teams that need more experience. The match was even, but I am happy for the win."
Alexander Gutierrez, head coach of Dominican Republic: "Puerto Rico is very similar to us, they are a very young team. There are a lot of ups and downs, but for us we need to improve our consistency and attack. Maybe tomorrow (in the classification match), we can win."