SAN SALVADOR, El Salvador, June 30, 2023.- Puerto Rico beat El Salvador 3-0 (25-20, 28-26, 25-17) and will face Dominican Republic in the Men's Volleyball tournament semifinals of the 2023 San Salvador Central American and Caribbean Games.
The defending champions of Central American Games won Pool B undefeated and will face Dominican Republic, who finished second in Pool A, in Saturday's semifinals. El Salvador (1-2) will play for positions 5 to 8, starting Suriname.
In the other semifinal, Cuba will meet the team of Centro Caribe Sports CSC -Guatemala-
In the second set, El Salvador reached a four-point advantage with good defense over the net and on the court, forcing Puerto Rico to commit consecutive errors. Puerto Rico eventually tied at point 18 to extend the set to a 28-26 finish.
Puerto Rico finished with a huge advantage of 52 points from attacks against 32, as well as in blocks 6-1 and a 5-2 margin in aces but allowing 24 points from unforced errors against 15 from El Salvador.
Opposite Klistan Lawrence led Puerto Rico with 18 attacking points, joined by outside hitter Peligrin Vargas who added 16 points on 12 kills and a match-high of 4 points from serves. Omar Hoyos added 11 points.
Two players of El Salvador finished with double digits, outside hitter Rodrigo Chávez with 11 points in kills and opposite Gustavo Ortiz with 10 points from kills.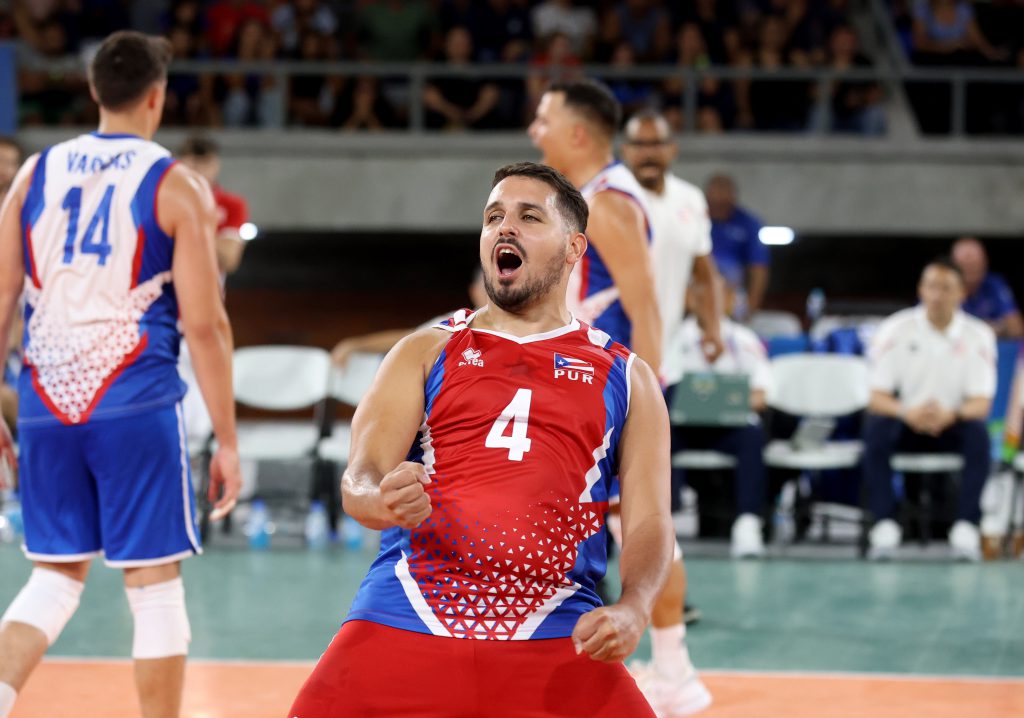 Klistan Lawrence, top scorer of Puerto Rico: "We almost lost the second set after a series of consecutive unforced errors, we relaxed, but we found the strategy to balance our performance and the result in our favor. In the semifinals we must improve, Dominican Republic will demand more of us, we are going in for the win".
Oswald Antonetti, Head coach of Puerto Rico: "El Salvador is the host, and this was the most important match for them in a long time, it was symbolic. We are going to jump from one level of play to a different one in only a day and it will be challenging. We are eager to continue competing. The semifinal will be a great match, we are going in prepared and to keep a positive mind".
Gustavo Ortiz, opposite of El Salvador : "In the second set we improved in defense-block, we closed their outside, unfortunately they scored from the middle, but we were able to face Puerto Rico and reach an advantage. It was a good match, and we benefited from the opportunity".
Gabriel Linares, Head coach of El Salvador: "Unfortunately experience in these tournaments is crucial, we faced teams with more baggage than ours. It's a great experience and we've improved our position from the last Games we played. We have matches left to play and we will battle to finish in the best position possible, adding ranking points".