SAN SALVADOR, El Salvador, July 2, 2023.- Puerto Rico won the Bronze Medal at the twenty fourth Central American and Caribbean Games San Salvador 2023 with a 3-0 (25-19, 25-23, 25-14) victory over the representatives of Centro Caribe Sports -Guatemala- at the Sports Palace Carlos El Famoso Hernández on Sunday.
Puerto Rico finished third place with a 4-1 win-loss record, to win their fourth bronze medal in the history of the Games (1950, 1959, 1986). For CCS (Guatemala), with a 2-3 record and fourth place is their best finish in Central American Games.
Puerto Rico set the pace in the first and third sets, while CCS couldn't keep the advantage, they held the entire second set reaching a close 25-23 finish for Puerto Rico.
Middle blocker Johathan Rodriguez led his team to victory with 10 points from 9 kills and one ace. Outside hitter Pelegrin Vargas and opposite Jamal Ellis produced 8 and 6 points respectively.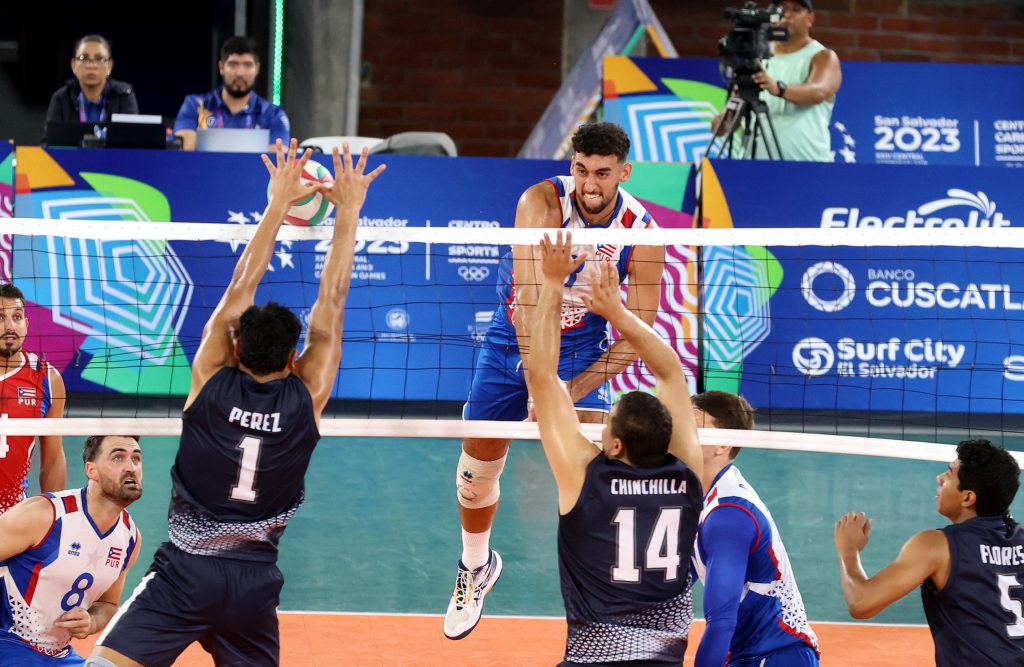 On the CCS (GUA) side, team captain Carlos López scored a match-high of 13 points on 12 kills and one ace. Opposite Erik Flores contributed with 7 points.
Puerto Rico secured their victory with 37 points from kills against 28, a 7-3 margin in blocking points and a 4-2 advantage in aces. Both teams handed out a similar number of points from unforced errors, Puerto Rico (23) and Centro Caribe Sports (27).
Oswald Antonetti, Head Coach of Puerto Rico: "On this occasion our performance put us in the position to battle for third place in the Games; yesterday in semifinals, Dominican Republic performed well, organized, and disciplined, they have worked well. Our team must continue to grow, giving continuity to our young players and creating an identity. It will take us some time to get over the loss in semifinals. Today we responded".
Reider Lucas, Head Coach of Centro Caribe Sports: "I am glad we reached as far as we could and I think the guys played well, performing the volleyball we have worked on. Having lost the second set that we could have won, affected the team emotionally in the third set".