JUANA DIAZ, Puerto Rico, May 14, 2023.- Host Puerto Rico won the Girls U19 NORCECA Pan American Cup bronze medal defeating Costa Rica in four sets 3-1 (25-19, 22-25, 29-27, 25-12) on Sunday at Dolores Martinez Coliseum in Juana Diaz.
Puerto Rico took the bronze medal with 4 wins and one loss, and Costa Rica obtained a historic fourth place 2-4.
Puerto Rico needed four set points before containing a resilient Costa Rica in the third set, to move forward and completely control the fourth and final set.
The hosts closed the match with advantages in attacks 51-40, in blocks 9-7 and the same margin in aces, committing fewer errors 29-32.
Opposite hitter Grace López of Puerto Rico topped all scorers with 27 points from 21 kills, two blocks and 4 aces. Also contributing to the win, middle blocker Victoria Sanabria with 12 points and outside hitter Chareika Carrion with 10 points.
Team captain Angélica Rodríguez with 20 points on 16 kills, two blocks and two aces; and Joselyn Moraga tallied 10 points.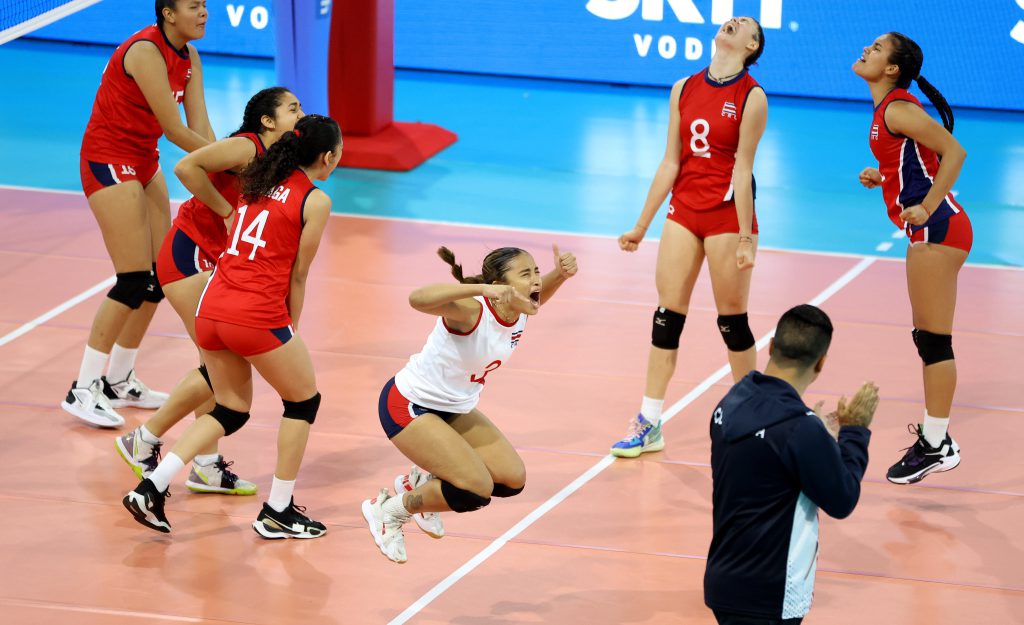 Grace López, top scorer of Puerto Rico: "We had ups and downs at the beginning, we slowly got united to obtain the victory. We kept a positive attitude the whole time and Costa Rica did well. The medal is a great deal for our sacrifice along with our families and winning it at home is a gift".
Eduardo Galraza, coach of Puerto Rico: "We were up at the beginning of the sets, thinking of the win and in the fourth set I asked the girls to treasure the lead. Unlike yesterday that we couldn't catch up with Mexico, today my middle hit the ball in, and our outside hitters were freer. We went to four because Costa Rica has a lot of energy".
Edivaldo Bonilla, coach Costa Rica: "I am impressed with my team's performance. They played the first two sets very well, and the third set could have gone either way and in the end Puerto Rico closed. We must go on gaining more international experience, even if they are young players, Puerto Rico has a history that strengthens them to be on top. It was a tournament of great level and we competed well, we dispatched a big team from our area (Dominican Republic).