JUANA DÍAZ, Puerto Rico, June 11, 2023.- Puerto Rico claimed the gold medal and defeating Costs Rica 3-0 (25-23, 25-10, 25-7) at the 2023 Women's Norceca International League Final Four at Dolores Martínez Coliseum in Juana Díaz, Puerto Rico.
Puerto Rico finished first place undefeated (3-0) and Costa Rica in second place (2-1).
The Puerto Rican team dominated 33-22 in attacks, 13-1 in blocks and 8-1 in serves.
Opposite hitter Génesis Collazo scored nine points for the Puerto Rico, on eight attacks.
Outside hitter Alondra Vázquez also contributed in the win with eight points on six kills, and one ace; and Paola Rojas with seven points, five in blocks.
Costa Rica was led by captain Marcela Araya with 10 points.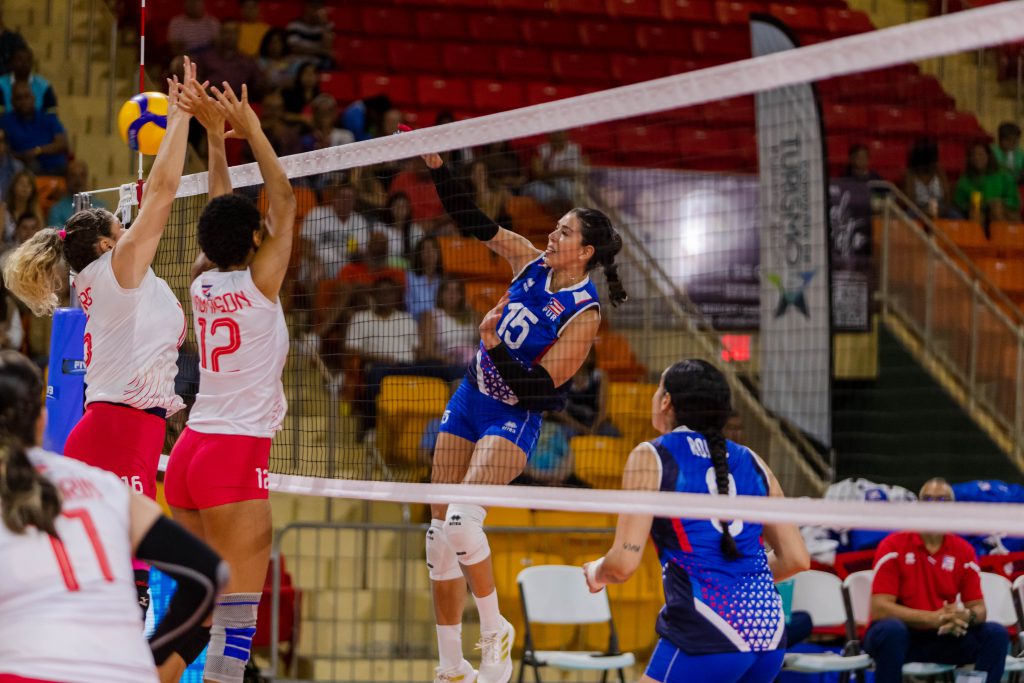 Fernando Morales, coach of Puerto Rico: "It was important to win this tournament and not just win this tournament, it was to do what we have practiced with this new group, which for the first time will have the group the entire summer. We played and won the gold medal against the best team in this tournament; and, winning the ticket to the VCC is a new opportunity to qualify for the VNL (Volleyball Nations League), because last year we couldn't do it in Croatia. With the complete team, we understand that we have a much better chance of qualifying for the VNL."
Shara Venegas, captain of Puerto Rico: "Shara Venegas, captain of Puerto Rico: "This victory and this medal mean satisfaction. As a team we are getting along and we have completed our first objective, which was to win the gold medal here at home and with our people. It has been a very beautiful moment that God has given us. It is my first gold medal in Puerto Rico and I want to celebrate and enjoy it with my family. This medal is for Puerto Rico and for my town of Toa Baja."
Pablo Acuña, coach of Costa Rica: "It was a participation that shows excellence on the part of our players because we have gone through many difficulties at the level of injuries, at the level of preparation, and I think that they, with the little we received and with the little we have, we have achieved a lot. This silver medal means a lot and I think we showed today, at least in the first set, that we can fight against these types of teams at this level; and this is important to us because our next competition is the Central American and Caribbean Games. I'm very excited to continue preparing for what's to come."